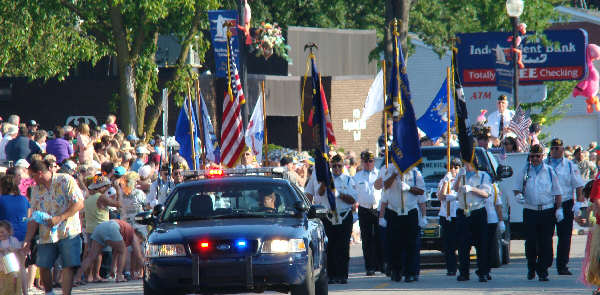 CHEESEBURGER ANYONE?
Parade of Fools Kicks Off Final Weekend!
11th Annual Cheeseburger In Caseville Festival!
August 15, 2009 2 Comments
By: MyBayCity Staff
If you've never been to the Cheeseburger in Caseville Festival, you definitely must experience it. Wednesday was the popular Parade of Fools and our cameras were there to capture the "Margarita ville" atmosphere to bring back to our readers!
Approximately 60,000 people showed up for the parade and flooded the streets of Caseville with Mardi Gras beads, cheeseburgers and maybe an occasional beer or two! The smell of cheeseburgers infiltrated every step you took through town. I just could not wait to sink my teeth into a yummy burger and that I did!
The schedule of events for the rest of the festival this weekend are listed below as well as the winners from the parade!
Winning Kiwanis Raffle Number:

# 9858624 ($3,145)

2009 Parade Results

AWARD*NOTES*WINNERS

Tropical Fools - Grand Prize Crescent Beach Gang - Bieri

Meats & Buns Caribbean Jerks - Barrel of Monkeys - Mark Shaft

Outrigger - Monkey Around on Gilingham Island - HYC

Fledgling - Pirate Boat - Lemon Tree Marketplace

Tiny Heinie - Monette's Riverside Roadhouse - Monette's Riverside Roadhouse

Pink Flamingo - Airboat RC Royal - Caseville Air force

Salty Dog - Pirates of Great Lakes - Friends Promoting Point Austin

Grass Skirt - TNB - Marc Hill

Parrot - Monkey Around - Braun Builders & Season's Change

Fickle Finger of Fate - Slot Machine - Soaring Eagle Casino

Bird Watcher - 1/2 Way Fence Company - David Cook

The 13th Award (Special Award)- National Guard - National Guard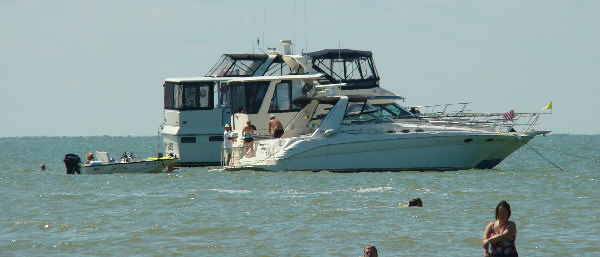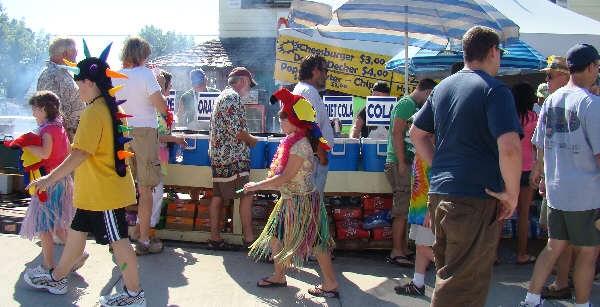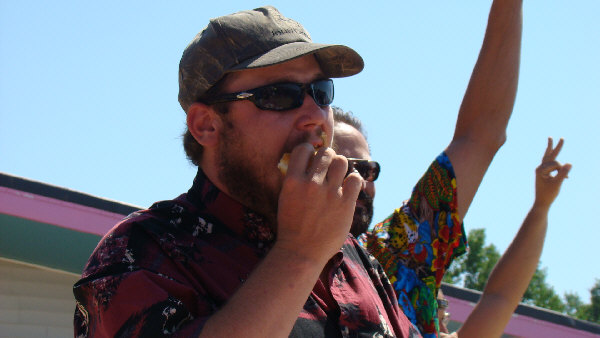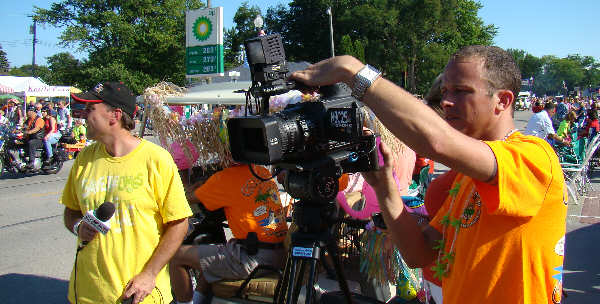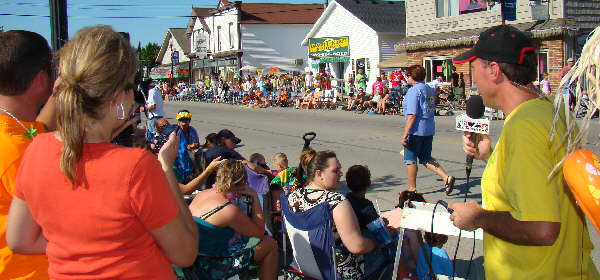 NBC25 Chief Meteorologist, Mark Torregrossa commentates while Meteorologist, Brian Hughes runs live camera from the Parade of Fools! A special thank you to Mark Torregrossa and his beautiful wife Lisa for inviting our team to experience and cover this fabulous event with the WEYI crew!
(MyBayCity Photo)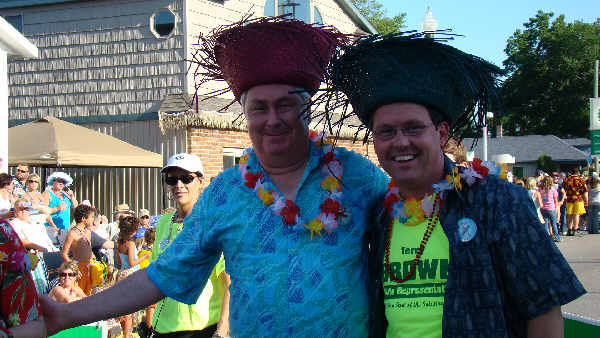 State Senator James Barcia and State Representative Jeff Mayes take time out to smile for MyTriCityNews/MyBayCity cameras!
(MyBayCity Photo)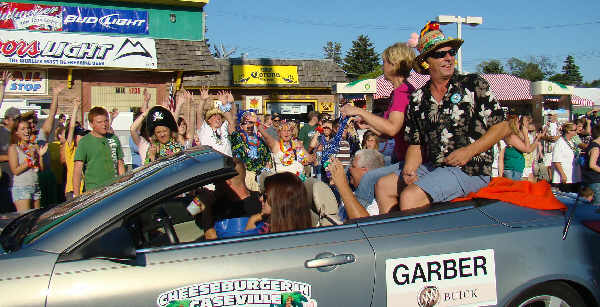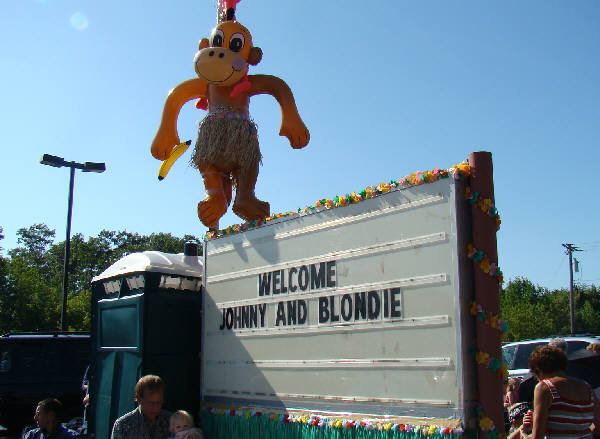 Parade Marshal, Johnny Burke and Blondie from WHNN had their game on for the parade and were welcomed by the community of Caseville!
(MyBayCity Photo)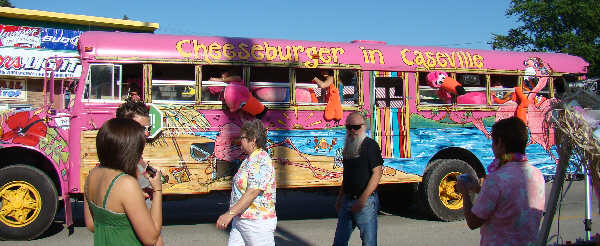 Official Cheeseburger in Caseville bus rides through town in style!
(MyBayCity Photo)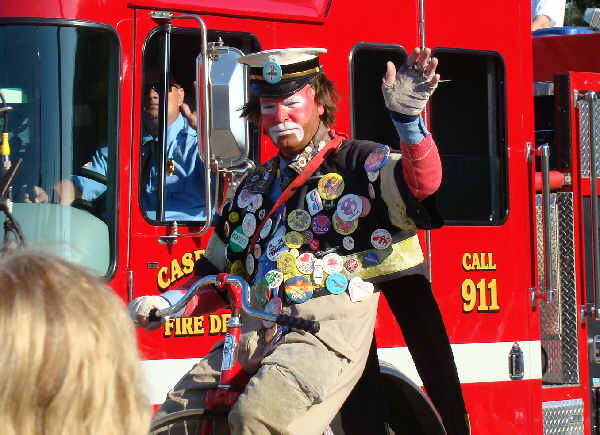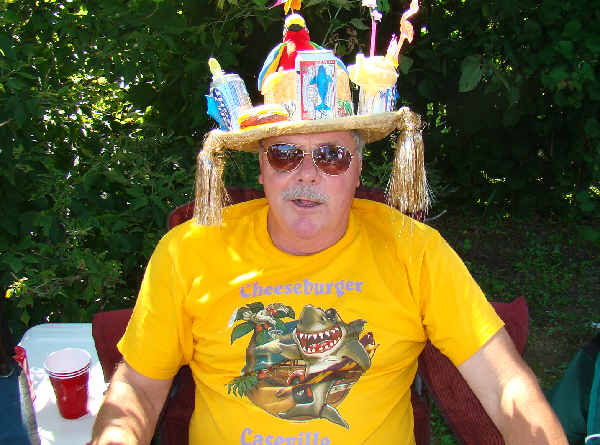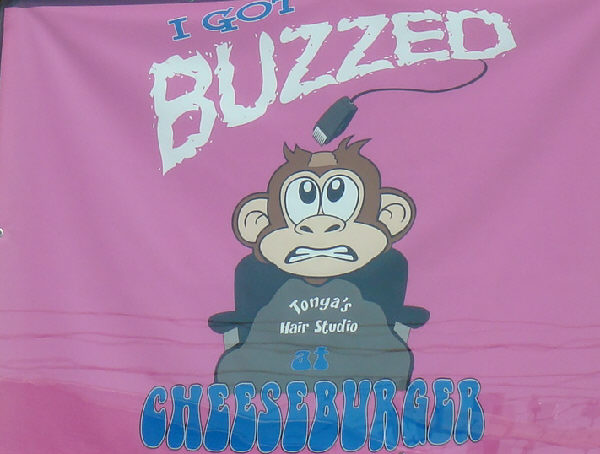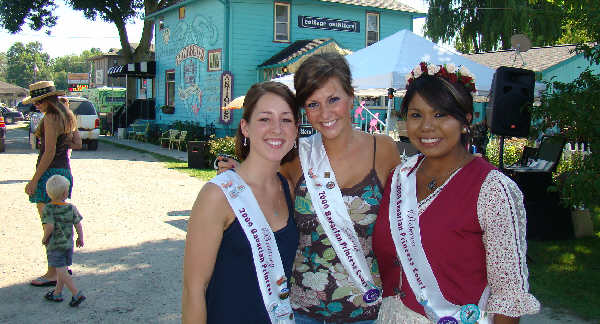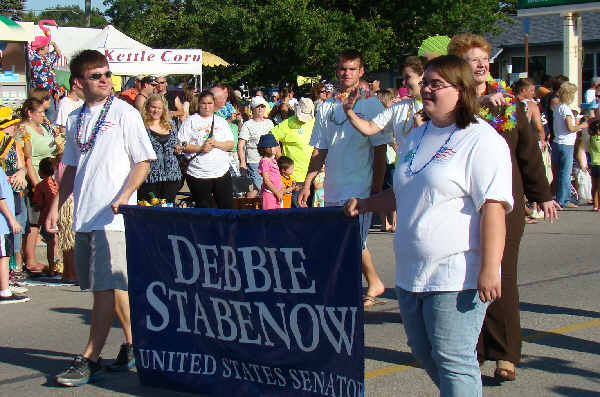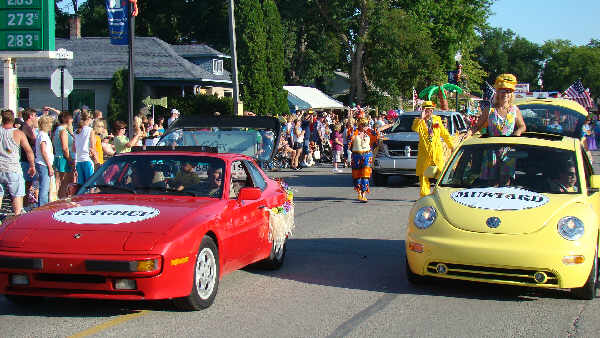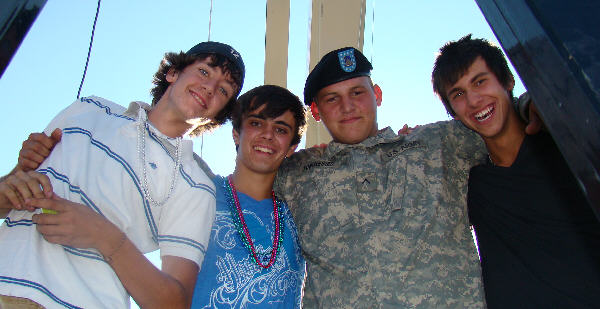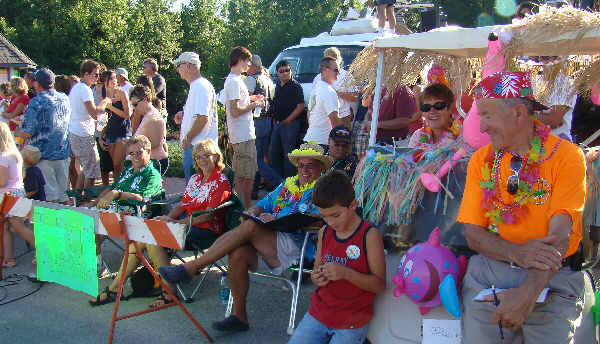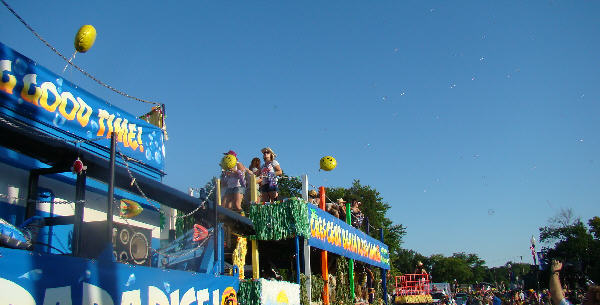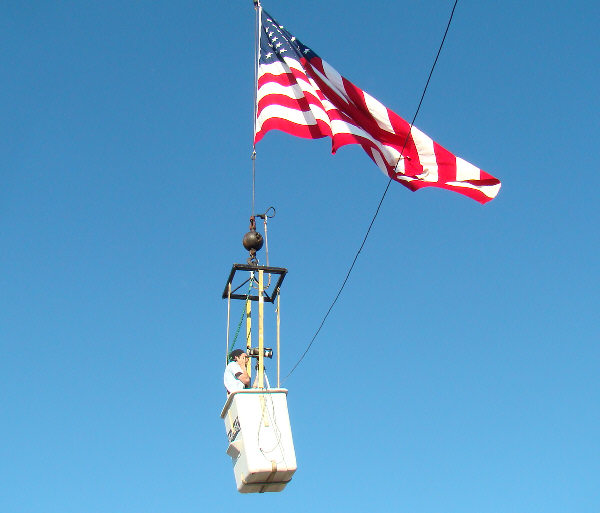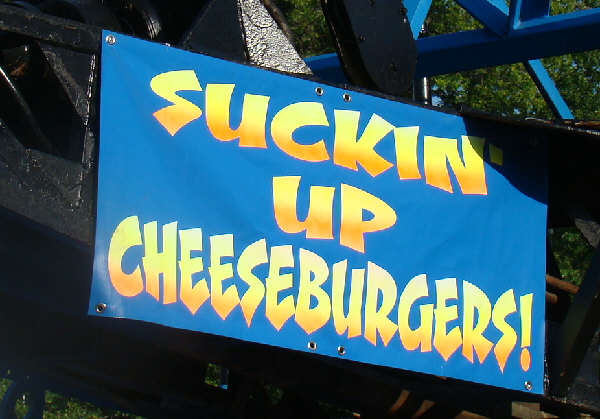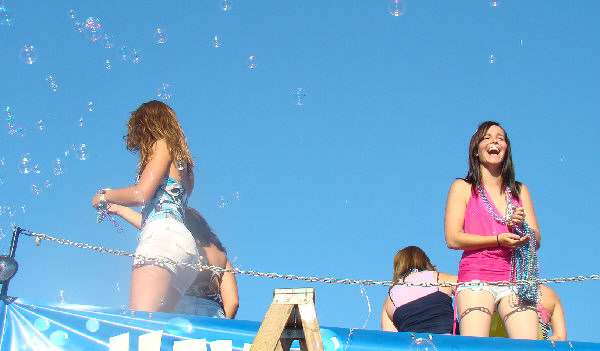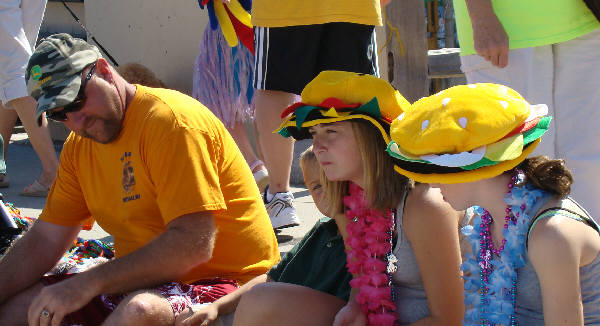 Thursday
5 to 6 p.m. - Kids' Treasure Hunt (at Linda's Basket Case store)
6 to 9 p.m. - Christian music with David Paul Britton (Village Park)
7:30 to 10:30 p.m. - ARK Jamaican reggae band (County Park amphitheater)
Friday
Noon to 6 p.m. - Llamas in Paradise animal show, near Fire Hall
1 to 4 p.m. - Hat-Making workshop (County Park)
6 to 10 p.m. - Entertainers Jerry Gontang and Matt Wahl at Port Elizabeth Grille tent
7:30 to 10:30 p.m. - Parrots of the Caribbean band (County Park amphitheater)
Saturday
9 a.m. to noon - Kids' Fun Day at Caseville IGA
1 to 3 p.m. - Petoskey Steel Drum Band (County Park amphitheater)
7:30 to 10:30 p.m. - Air Margarita ville (County Park amphitheater)
Sunday
10 a.m. to 4 p.m. - Classic Car Show at County Park beach
Noon - St. Roch's Catholic Church Chicken Barbecue Dinner
---
"The BUZZ" - Read Feedback From Readers!
Junie Says: On August 14, 2009 at 08:21 AM

Great Job Mar!!! :)
Anonymous Says: On August 16, 2009 at 11:57 AM

Marlo, we were there for the parade but if we weren't able to attend, this article would have made us feel as if we were right there experiencing it. thanks for all you do. my wife and i introduced ourselves to you at the internet cafe, you took a photo of our grandaughter dancing and she asked you for your autograph you made her day by signing her t-shirt thanks for taking the time we knew you were very busy. some of the celebrities we saw that day wouldn't give us the time of day, your very kind and do a wonderful job throughout michigan
---
---
Send This Story to a Friend!
Letter to the editor
Link to this Story
Printer-Friendly Story View
---
--- Advertisments ---