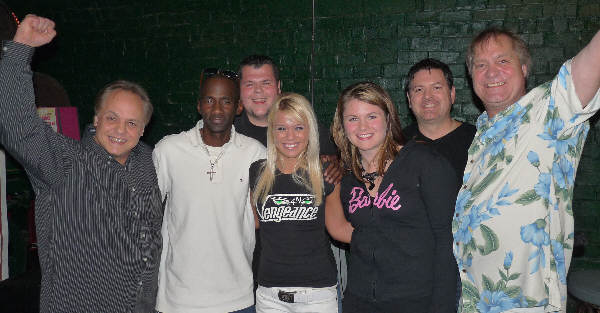 Vitany Edges Hillfiga & Carrick for Michigan Idol Title
November 20, 2009 11 Comments
By: Julie McCallum, Entertainment Editor
Taylor Vitany edged Jessie Carrick & Tommy Hillfiga at the Michigan Idol competition at the Stables on Thursday, November 19, 2009.

Pictured above are: Judge Tommy Anderson, Tommy Hillfiga, Judge Josh Sharrow, Taylor Vitany, Jessi Carrick, Judge George Lynch and Emcee Doug Dore.
(Photo by Julie Munger-McCallum)
---
MICHIGAN IDOL IS SPONSORED BY:

---
"The BUZZ" - Read Feedback From Readers!
genocummings Says: On November 20, 2009 at 01:16 PM

I think she should have won back at the Pig Gig but you know what I have had a problem with the way they do the judging of this thing anyways. And that's why I dropped out of this thing. If you all have any kind of suggestion on how they should doing the judging send them to the web site and let's see if we can't get this thing revamped so that the real taltented people get there fair break.
Anonymous Says: On November 20, 2009 at 01:30 PM

Carrick should of won!!!
GreenDog says: On November 20, 2009 at 01:42 PM

I was there last night. The judges got the top 3 right but maybe not in the right order. I thought Carrick was the most talented and maybe the judges dont care for hip-hop.

But Vitany has paid her dues at Stables and is obviously the darling of the group.

But one thing is sure. The judging is NOT RIGGED ------- And I like Josh as a judge. The mix between Tommy, Lynch and Josh is as much a part of the show as Doug Dore's opening number.
READER says: On November 20, 2009 at 01:51 PM

It is way too bad that this Michigan Idol had to be determined by "hotness", not talent.

Next time try and get a female judge in there so the competiton can be fair. It's pretty sad when a minor that sings karaoke and flirts with the judges before the competiton beats a girl who writes her own songs and mezmerizes the audience.

Jessi had way more talent than anybody there and it's too bad that the judging was rigged. Proof is when the one judge said to Tommy that he could tell that he wanted to change his score tonight after Jessi was done, which meant he wrote it down even before Jessi finished her song.

I even think Hillfigga should've been number two
JulieM Says: On November 20, 2009 at 02:16 PM

Welcome to my world everybody....
Can't everybody just get along and have a good time, be good sports, have fun!

Thats what its all about!
david48706 Says: On November 20, 2009 at 02:39 PM

I agree with Julie it is not easy and the they are always open for suggestions.

Sounds to me like a lot of sour grapes. The game is over and a new season starts soon so get it together.
Idol audience says: On November 20, 2009 at 03:58 PM

Just want to say, Taylor has entered the Michigan Idol competition for many segments in the last 2 years and this is the first time she won. She hung in there, without a bad attitude, and kept trying and improving, she is a very talented singer and performer. And I am also sure she will not let any of these negative comments bring her down. Shame on some of you, Stables are trying to make a fun thing out of this. Judges volunteer their time, and try to do the best they can.
mystikdrummer Says: On November 20, 2009 at 08:17 PM

We can't wait until the contestants finish their songs before we write down our scores. Each judge needs to quickly evaluate the performance, and get the score sheet to the next judge before the song is finished. We can then watch the remainder of the song, and make any changes as needed. That is what I did with Jessi, looking for any nuance that might help boost her score. I should have left the score as it was. Then Hilfiga Would have been "number two'. My mistake I guess. I must have been mesmerized.
As for Taylor: That "minor" has MAJOR talent. Any attention you saw being paid to this old judge came from a cute kid; a kid with charisma. She works the crowd, makes her presence known, and breaks down any stage to audience barriers that may exist. She doesn't hide in the corner until she is called. She has the things it takes to be a winner.
GreenDog says: On November 21, 2009 at 10:58 AM

I forgot to mention that it's the hard work of Julie Munger and the folks at MYBAYCITY that have packed Stables every Thursday night for the past 2+ years.

It's a great night out and a great showcase for young musical performers to get a chance to show their stuff in front of a live audience.

Woof: The Dog has spoken!
Anonymous Says: On November 22, 2009 at 05:12 PM

The competition has been seeking female judges for the last 2 segments, its been hard to find female judges with music background and that are willing to commit to ELEVEN weeks ..every Thursday, with no compensation, and a total of approximatly 60 hours to dedicate or volunteer, and or are afraid after seeing all the beatings the judges get in there descisions. I know I would NOT want to be a judge!!!!!!!!! But I applaud and praise all that have participate in being a judge in past and present competitions.
JudgeDread says: On November 24, 2009 at 11:02 PM

Sorry you feel that way geno, I just feel bad that it took you so long to "drop out" of that thing.

Truth be known you just can't take someone or a panel of someone's telling you that your voice isn't pleasing to their ears, so with that in mind, it doesn't matter who the judges are.....you won't be happy in the end.

Congratulations to the winner, Taylor, and for the great talent that was there every week......you all put on a hell of a show.
---
---
Send This Story to a Friend!
Letter to the editor
Link to this Story
Printer-Friendly Story View
---
--- Advertisments ---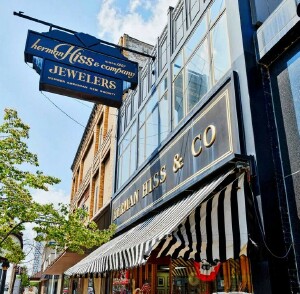 0200 Nd: 08-19-2019 d 4 cpr 0






SPONSORED LINKS
---
LOCAL LINKS
(Ads not affiliated with Google)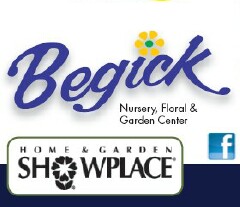 ---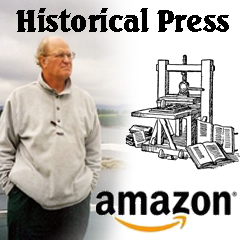 ---
---
Ads By MyBayCity.com
Historical Press - By Dave Rogers
Purchase Your Copy Today!


http://www.amazon.com/D.Laurence-Rogers/e/B001KCA8ZY/ref=ntt_athr_dp_pel_pop_1
---
---
---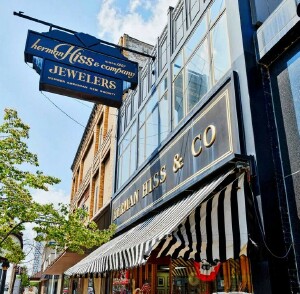 ---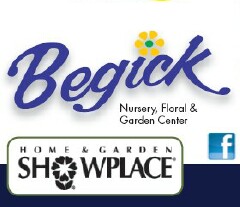 ---