GM Sale of Nexteer to Chinese Would Imperil More American Jobs
Because of Massive U.S. Aid, Sale Would be Like "Industrial Treason"
February 22, 2010 1 Comments
By: Dave Rogers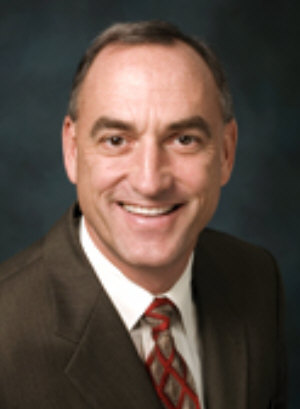 Robert Remenar, president of Nexteer Automotive (formerly Delphi Saginaw Steering Systems).
General Motors Corp. has announced plans to invest about $400 million in the Nexteer (formerly Delphi) plant in Saginaw.
Business is booming, its electric steering devices reportedly are saving millions in fuel costs, and thousands of Americans are hard at work in the plant in Buena Vista Township, Saginaw County.
Is GM on top of the world? Nope, according to news reports the firm still has not discarded its idea to sell the plant. All we can do is hope that GM won't send more American jobs overseas -- to China.
The company reportedly was negotiating with China's Yubei (Xinxiang) Power Steering System to sell the Nexteer business. And GM has not made any statement to the contrary since the idea arose last year.
When GM announced its decision to sell Nexteer in January, it issued what in our opinion was an incomprehensible statement:
"GM recognizes the value of the global steering and driveline operations and seeks to realign Nexteer as a wholly independent entity, thus better positioning its business for growth among a wide range of global OEM customers. The sales process will begin
---
--- Advertisements ---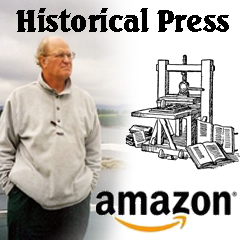 ---
immediately. GM intends to identify suitable potential buyers and conclude a transaction as soon as is practical."
Nexteer President Robert Remenar was the main speaker at the Saginaw Future annual meeting the other day; he confirmed the company is still trying to sell, but did not say who the prospective buyer is but noted that the deal will be wrapped up soon.
Remenar said plans are to keep Nexteer's engineering and manufacturing base in Saginaw County. He said many potential buyers are interested and he is confident the company will find a buyer committed to the long-term success of Nexteer.
Let's hope the buyer is not the Chinese!
The Chinese would have little reason to retain an American plant when it could move operations behind the Bamboo Curtain and pay workers peanuts while reaping the golden harvest.
An empty hulk of a factory that once helped win World War II by turning out millions of machine guns would be mute testimony to U.S. industrial failure.
In our view, such a sale would be akin to industrial treason, given the desperate job market in the United States and the fact that GM has been propped up by billions in government aid.
More than 3,000 workers from the Saginaw Bay region are employed at Nexteer, Saginaw County's second largest employer following Covenant Health Care with more than 4,000.
"GM will re-evaluate its ownership of steering as industry conditions evolve," Robert Socia, GM vice president, global
---
--- Advertisements ---

---
purchasing and supply chain, was quoted as saying in a letter sent to suppliers October 6, 2009.
The letter informed suppliers that GM had no intention of competing with established steering vendors in a technology seen as key to meeting tougher fuel economy standards.
What the hell are they talking about!!!???
Why would they not compete? Why not meet tougher fuel economy standards?
This is the kind of thinking that put GM in the financial fix it is just climbing out of.
GM spun off Delphi in 1999. Delphi went bankrupt four years ago. GM bought Delphi's steering unit (now Nexteer) because a collapse of the struggling company, its biggest parts supplier, could have shut down GM production.
So what has changed? Would GM prefer to buy its steering systems from the Chinese, who never have participated in fair trade with us?
Why would GM want to put the Chinese in a position to shut them down?
Mr. Remenar is reported to have visited Yubei in China in November and executives of the Chinese firm toured Nexteer's Saginaw manufacturing complex last August.
Nexteer has about 6,200 employees and 60 customers around the world. the firm operates 15 manufacturing plants, six engineering and 14 customer service centers in North and South America, Europe and Asia.
Customers include GM, Fiat, Ford, Toyota, Chrysler, and PSA Peugeot Citroën, as well as OEMs (original equipment manufacturers) in India, China and South America.
The Chinese company is part of China Aviation Industry Corp, a state-owned consortium with aviation and automotive interests.
So, actually, GM would be selling our technology -- and selling out our workers -- to the Chinese government!
Nexteer is the only manufacturer devoted solely to steering systems, according to an official of the firm. Nexteer has been in the steering business for 100 years, inventing tilt steering and power steering and becoming a global force in electric steering. Company revenue in 2008 was $2.1 billion.
Nexteer became a wholly owned subsidiary of General Motors Co. last year when Troy-based Delphi Corp. emerged from Chapter 11 bankruptcy. The company has continued to supply GM and about 60 other automobile companies with power-steering components.
Nexteer plans to invest $400 million in its operations, technology and equipment, including investments in steering technologies like electric power steering.
Applauding the recent decision of the Buena Vista Township Board to transfer local abatements, the company said:
"Nexteer Automotive places an important emphasis on our Buena Vista site. Along with six plants and 3.5 million square feet of manufacturing space, it is the location of Nexteer Automotive's global world headquarters and global engineering center, which includes R&D activities, product and process validation labs, manufacturing process development labs and the Vehicle Engineering Center and test track.
"Nexteer Automotive employs nearly 2,900 full time direct employees and more than 400 contract employees in Buena Vista. In addition, the decision by the Buena Vista Township Board of Trustees to
---
--- Advertisements ---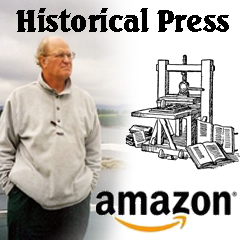 ---
transfer the abatements allows Nexteer Automotive to receive the full benefit of previously announced retention tax credit from the Michigan Economic Development Corporation's Michigan Economic Growth Authority board.
"The expected value of the incentive from the MEGA tax credit is $70 million over 10 years, while Nexteer Automotive's current plans include an investment of more than $400 million in our operations."
Given the huge subsidies handed out to GM by the feds, and heavy tax abatements by the state, if Nexteer is acquired offshore, that money would be taken right out of the pockets of the U.S. and Michigan taxpayers, wouldn't it?
Why would the government allow this expenditure if the firm is going to go offshore? FDR or Harry Truman would put their foot down and stop such a sale.
Mr. Obama, Mr. Biden, are you listening?
If Nexteer is cresting along with little competition, producing like mad at least in Saginaw and employing more than 3,000 good folks, why sell, and especially, why sell to the Chinese?
As an old Navy friend of mine used to say, "something about this doesn't spell mother."
###
---
---

Dave Rogers




Dave Rogers is a former editorial writer for the Bay City Times and a widely read,
respected journalist/writer in and around Bay City.
(Contact Dave Via Email at carraroe@aol.com)

More from Dave Rogers
---
Send This Story to a Friend!
Letter to the editor
Link to this Story
Printer-Friendly Story View
---
--- Advertisments ---