Great Lakes Shipping Prospects Uncertain As Season Gets Underway
Negative Trend Driven By Onerous Regulations, Says Industry Official
March 28, 2010 2 Comments
By: Dave Rogers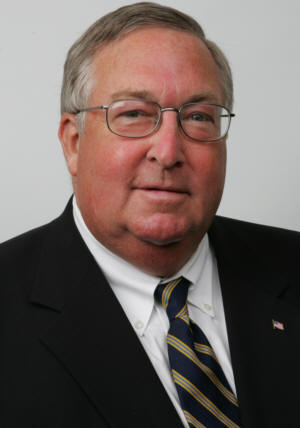 Stuart H. Theis, president, Great Lakes Shipping Association.
Great Lakes shipping bottomed out last year and the future remains uncertain for a once thriving waterborne trade.
This negative trend appears to run against widely accepted U.S. and Canadian goals of reducing truck traffic by increased maritime commerce.
However, significant opportunities continue to be discussed which would have the potential to grow the success level of commerce in the Great Lakes and Seaway System, including Short Sea Shipping, containers and ferries.
St. Lawrence Seaway ship cargoes are expected to trend upward in 2010 after a 25 percent decline in total tonnage during the 2009 shipping season, according to Canadian news reports.
"We're predicting a 10 percent increase in cargo volumes," said Andrew Bogora, communications officer for the St. Lawrence Seaway Management Corporation, "but that's a very rough estimate at this point."
The Seaway opens for shipping on Thursday.
"We certainly are optimistic 2010 will be ahead of last year's cargo volumes. We see a recovery continuing, but not necessarily enough to restore historic volumes," said Bogora.
Seaway management reported increased iron ore shipments late last season because of a rebound in automobile sales, a trend they hope continues in 2010.
"It was an encouraging rebound and we are hopeful that trend will continue," said Bogora.
In Canada, there is even a move afoot which would eliminate the current 25 percent duty on the acquisition of non-Canadian built vessels which holds the promise of dramatically increasing opportunities for growth.
From the standpoint of total ship calls handled by member agents, the 2009 Navigation Season was the lowest since records were kept, according to shipping industry officials.
"Overall Seaway traffic was at comparable low levels resulting in a disappointing season system wide," says Stuart H. Theis, executive director, Great Lakes Shipping Association, commenting:
"Looking at prospects for 2010, while it may be too early to predict with complete accuracy, there is nothing that currently appears to indicate that a turn around is near, nor does there appear to be a change in some of the conditions which may be contributing to these dismal numbers."
The general and broad-based slowdown in the North American and world wide economies has been punctuated by a slowing of demand for steel as well as general cargo imported through the Lakes. U.S. dollar weakness also can be identified as a contributor, according to Mr. Theis.
Another factor may be regulatory requirements imposed by the federal government and states, he said. Operators trading through the Seaway System face more and more restrictions and the necessity of huge operating and capital expenditures to attempt to meet future compliance targets.
"As a result, what we may be seeing is shippers considering the use of water routes or that traditionally have employed water routes in the past, to be looking at anything but water routes to deliver their products due to increased pressure on costs and suffocating regulatory complexity," said Mr. Theis, adding:
"This result is exactly the opposite of the goal of policies promoted by U.S. and Canadian governments seeking to reduce truck and rail traffic which by its nature involves higher expense, fuel consumption, significant air pollution, road deterioration and safety risks compared to water borne traffic as a preferred alternate.
"Thus, we are seeing the actions of governments failing to reflect their own transportation policy objectives."
---
--- Advertisements ---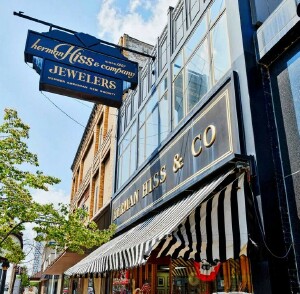 ---
Congress needs to establish a universal set of guidelines and regulations which would harmonize this maze of regulatory burden, said the shipping association executive.
And now the EPA is eyeing carbon emissions to go along with existing regulatory activity in that area.
Mr. Theis concluded: "It is expected to be only a matter of time before the more EPA and possibly State air quality regulations are directed at vessels joining ballast water as a target. Such is the state of affairs which may cause some potential shippers now or in the future just give up and take another route."
However, until some if this burgeoning regulatory confusion is cleared, increased Great Lakes and Seaway commerce all may only remain just a vision and not reality, he said.
Mr. Theis, who has served as Executive Director since April 2007, is an attorney and businessman with prior associations at Cleveland, Ohio based M. A. Hanna Company and Oglebay Norton Company. ###
---
---

Dave Rogers




Dave Rogers is a former editorial writer for the Bay City Times and a widely read,
respected journalist/writer in and around Bay City.
(Contact Dave Via Email at carraroe@aol.com)

More from Dave Rogers
---
Send This Story to a Friend!
Letter to the editor
Link to this Story
Printer-Friendly Story View
---
--- Advertisments ---