Natural Gas Leasing Bonanza Brings in $178 Million to the State in One Day
Northern Michigan Antrim Shale Gas Wells Acquired by Houston Oil Firm
May 9, 2010 1 Comments
By: Dave Rogers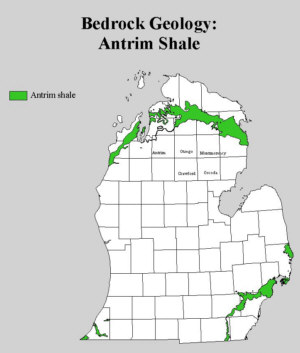 Map produced by Michigan Department of Natural Resources shows Antrim Shale formation concentrations in Michigan.
The state of Michigan may have discovered the golden goose to rescue it from some of its financial woes.
Natural gas lease sales on state land brought in $178 million last week after a test well in Missaukee County drilled by a Canadian company in the Utica formation ignited interest in the state's underground mineral resources.
Energy companies lst Tuesday spent $178 million at a single auction in Lansing to buy oil and gas leases for state-owned land, more than seven times the state's previous auction record of $23.6 million set in 1981.
The DNRE says 118,117 acres in 22 counties were leased for an average price of $1,507 per acre. The highest bid was $5,500 per acre for a lease in Charlevoix County.
Speculation was rampant that the renewed interest in Michigan may cause major oil companies to return to the state for the first time since the 1980s.
The Utica formation reserves have been productive in other states but have never been tapped in Michigan.
Meanwhile, a Texas firm announced it has spent $330 million to acquire reserves in the shallow Antrim shale formation from another firm from that state. Those reserves are said to be 800 to 1,200 feet below ground.
And, further South in Lenawee, Jackson and Washtenaw counties, several companies have begun operating more than a dozen oil and gas wells and have registered mineral rights leases on nearly 1,500 properties.
---
--- Advertisements ---

---
Recent oil and gas interest or exploration areas include Cambridge and Franklin townships in Lenawee County, as well as Leoni, Grass Lake, Napoleon, Columbia and Norvell townships in Jackson County and Manchester Township in Washtenaw County.
Irish Hills residents have scheduled a meeting Thursday May 13 at St. Joseph Shrine Hall on U.S. 12 to discuss their rights and protecting property against drilling incursions and environmental damage. A DNRE officer will be on hand to make a presentation, along with oil and gas firm representatives.
The Traverse City Record-Eagle reported the state took in just $12 million short of the total of $190 million earned from such leases since 1929.
The average lease price per acre was $1,507, according to the newspaper, skyrocketing far above from recent average sales at $26 per acre.
"That was definitely fueled by the anticipation and speculation on the potential success of this well," said Tom Wellman, a section manager for the Michigan Department of Natural Resources and Environment.
Encana Corp. told Michigan Oil & Gas News it has established a large land position in a shale gas play in Michigan after its first well flowed gas-condensate from Middle Ordovician Collingwood shale and underlying Utica shale.
Encana has leased 250,000 acres over the past two years at an average of $150 per acre. The firm said the 30-day test on its first well averaged 2.5 million cubic feet per day of gas plus condensate and natural gas liquids.
The company called the first well promising and said the play could add "meaningful future resources and production to our North American portfolio of prolific resource plays." Encana officials said they will drill more exploration wells this year.
The company said it has acquired seven-year leases in seven counties centered on Cheboygan, Kalkaska, and Missaukee counties in Michigan's northern Lower Peninsula.
More than 90 percent of the proceeds from the lease auction go to the Michigan Natural Resources Trust Fund that acquires recreational and other property.
The bonanza was likely to exceed the needs of the trust fund, thereby bolstering an endowment for state parks, a state official said.
If wells drilled on the leased properties are productive, more funds from royalties could flow into state coffers, according to industry and state officials.
The largest buyer was Traverse City-based O.I.L. Niagaran LLC, which bought more than $138 million in state oil and gas leases in several counties. That firm's total was more than 77 percent of the lease amounts taken in. But David McGuire, a landman for the firm, would not comment on the large volume of purchases he logged, citing competitive reasons.
"What we do know is there is confidence in our industry that there is potential commercial natural gas flow rates. It's a big deal," said Frank Mortl, president of the Michigan Oil and Gas Association.
The development could lead to jobs, from lease acquisitions and drilling to well casing and production monitoring, he said. Investors also were active in obtaining private land mineral leases in the Utica Shale formation that underlies much of northern Michigan.
The test well was drilled by Petoskey Exploration LLC, a subsidiary of Canada-based Encana Corp., a leading North American natural gas producer. In its initial 30-day test period, the well produced about 2.5 million cubic feet of natural gas daily.
In a related development, a major Houston, Texas, energy firm has moved into Michigan with a huge shallow gas reserves acquisition.
LINN Energy, LLC (Nasdaq:LINE) has acquired natural gas properties in the Antrim Shale of northern Michigan from HighMount Exploration & Production LLC, also of Houston, for a contract price of $330 million.
LINN, founded in 2003, is among the top 25 largest domestic independent oil & gas companies. It has 5,000 engineered drilling locations and plans call for drilling 170 wells this year.
The gas reserves are located mainly in the Lewiston and Traverse City areas, according to company officials.
"We believe that the activity level of the acquisition market has dramatically increased in recent months. We expect the robust acquisition market to accelerate throughout the remainder of 2010, and the transactions we announced today will position us to capture opportunities as they become available," said Mark E. Ellis, President and Chief Executive Officer of LINN Energy.
---
--- Advertisements ---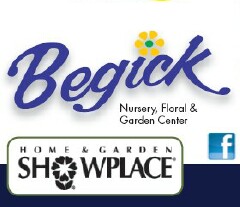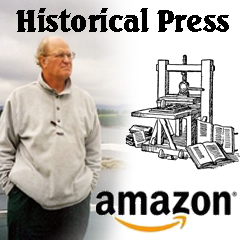 ---
Antrim Shale Assets include the following characteristics:
-- Current net production of approximately 30 MMcfe/d (approximately 99 percent natural gas);
-- Proved reserves of more than 266 Bcfe (85 percent proved developed);
-- Reserve life of approximately 24 years;
-- Low decline rate of approximately 6 percent;
-- 1,350 operated wells; and
-- Approximately 300 proved low-risk drilling and optimization opportunities.
Mr. Ellis added, "The Antrim Shale properties are excellent additions to our asset base, with a low decline rate and current production of approximately 30 million cubic feet of natural gas per day.
"These properties also offer upside potential through low-risk drilling and optimization opportunities. Combining these quality assets with our high rate-of-return horizontal drilling program in the Granite Wash area and oil-focused projects in the Permian Basin balances our portfolio of opportunities moving forward.
"In addition, the equity offering and credit facility amendment announced today will provide us with the financial flexibility to continue pursuing growth through acquisitions."
To partially fund the acquisition, LINN Energy is extending a public offering of 12,000,000 units of its limited liability company interests pursuant to an effective shelf registration statement on Form S-3ASR filed with the Securities and Exchange Commission. In connection with the offering, LINN Energy has granted the underwriters a 30-day option to purchase up to an additional 1,800,000 units.
LINN Energy also announced that it has received commitments to amend its revolving credit facility. The amendment will provide a $1.5 billion facility with a $1.5 billion borrowing base and extend the maturity to March 2015, subject to final documentation. The covenants will be substantially unchanged from the prior facility.
According to experts at Michigan State University, less than 90 years ago Michigan had no refineries and no oil wells. With the breakup of the Old Standard Oil company into separate companies in 1911, the petroleum industry entered into an era of stiff competition--an era which is producing the technological progress necessary to match automotive improvements.
Small "shows" (a "show" is a successful well) of oil had been reported in Michigan before the turn of the century, but it was not until 1925 that the Saginaw Prospecting Company, headed by James C. Graves, brought in the state's first commercial well in Saginaw County. In the 30 years which followed, Michigan's relatively shallow fields have produced 385 million barrels of crude oil and 300 billion cubic feet of natural gas.
Michigan's oil and gas industry began in 1925 when oil in commercial quantities was drilled near Saginaw. Since then, more than a billion barrels of oil and 3 trillion cubic feet of gas have been produced in the state--all in the lower peninsula. ###
---
"The BUZZ" - Read Feedback From Readers!
anomynus says: On September 16, 2010 at 09:21 PM

Natural gas exploration will be going on throughout the U.S. and will bring with it moderate amounts of tax revenue for the state. Businesses will prosper beyond what they've ever seen. We're gonna drill somewhere, Michigan might as well be the state to collect the benefits.
---

Dave Rogers




Dave Rogers is a former editorial writer for the Bay City Times and a widely read,
respected journalist/writer in and around Bay City.
(Contact Dave Via Email at carraroe@aol.com)

More from Dave Rogers
---
Send This Story to a Friend!
Letter to the editor
Link to this Story
Printer-Friendly Story View
---
--- Advertisments ---