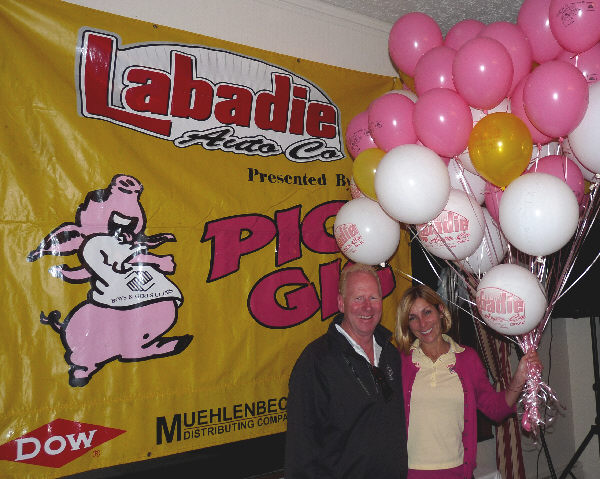 Jim Kruszynski (State Farm) Wendy Dore (Labadie Pig Gig Founder)
(MyBayCity Photos by Julie Munger-McCallum)
---
Area Charities Benefit
From 2010 Labadie Pig Gig presented by State Farm
October 3, 2010 1 Comments
By: Julie McCallum, Entertainment Editor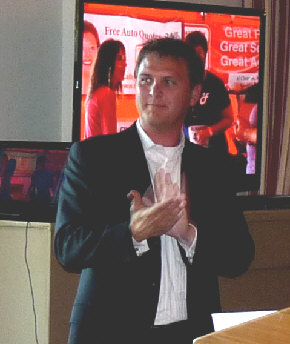 Recently, the Labadie Pig Gig Appreciation Press Conference was held to publicly thank sponsors, volunteers, media. The event included a free day golf outing, dinner including ribs and cocktails, prize drawings and chances to win prizes in the 'name that tune' game.
(Pictured Right) Marc Labadie
On behalf of Labadie Pig Gig Presented by State Farm, Wendy Dore announced that the 2010 event generated over $90,000.00 for area charities.
With the help of various fund-raising activities, generous sponsors and hard working volunteers, Bay City Vet's Park was once again the setting for a successful event.
2010 Rib Competitors included:
Aussom Aussie, from Sydney Australia
BBQ Masters from Atlanta, GA
Big Boned BBQ, from Hixson, TN
Billy Bones BBQ from Red Keg, MI
Famous Dave's from Saginaw, MI
Smokin Joe's Hog Wild BBQ from Mansfield, OH
Touch of Smoke BBQ from Plymouth, MI
Two Fat Guys BBQ from Massillon, OH
Willinghams World Champions BBQ, Memphis, TN
Local media celebrities contributed their time to the Celebrity Rib Cook-Off. Charity volunteers spent days setting up tables & chairs, manning the front gate, the kid's craft area, selling Strawberry Shortcake and picking up all those rib bones. The hard work of all volunteers made the 2010 Labadie Pig Gig presented by State Farm a great success.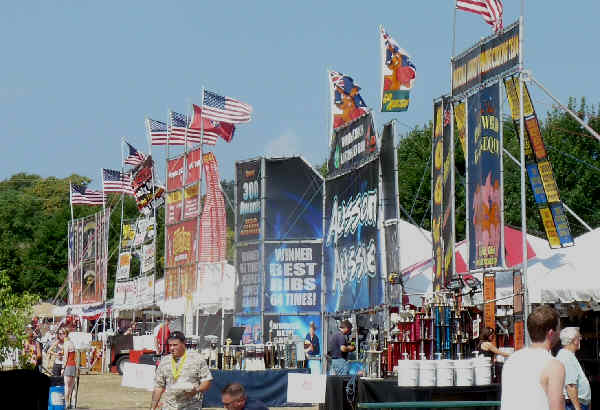 Compiling all of the monies generated for the 2010 event, the total sum is over $90,000.00. This includes funds raised in the beverage tents, all of the fund-raising events within the event and the direct donations made to a variety of non-profit groups. This makes a total of almost $900,000.00 that has been raised over the past 18 years.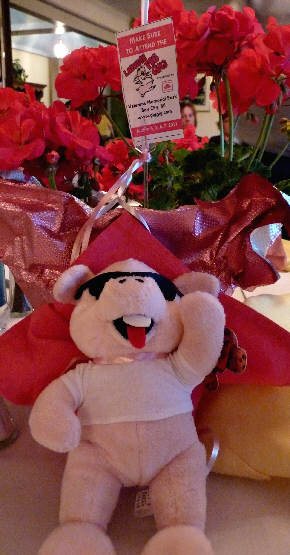 Special thanks was given to the Labadie Company for their continued support and title sponsorship of the Labadie Pig Gig. State Farm Insurance has also contributed to the success of the event through their presenting sponsorship.
Major supporting sponsors include Covenant Health Care and Dow Chemical as well as Muehlenbeck Distributing. Media partners received special thanks as well.
Dore said, "We are most grateful to all the sponsors of the event who have shown their commitment to the Boys & Girls Clubs and all the other worthwhile charities. Without their help, the event would not be possible."
They include:
AmericInn / Arnold Sales /Art Van Barefoot Wine / Batschke's Garden Center / Bay City Mall / Bay City Times / Blue Care Network/ Catholic Federal Credit Union / Chemical Bank / Coca-Cola / Coors Light / Covenant Health Care/ Discount Tire / Dow Chemical Company / Dow Corning Edward Jones / Great Lakes Harley Davidson / Great Lakes Loons Hamilton RV / HealthPlus / The Labadie Company / Meadowbrook McDonalds / Meijer / Michigan Lottery / Mid-Michigan Toyota Dealers Molson / Muehlenbeck Distributing Northwest Energy / Outdoor Adventures Saginaw Custom Polish and Buffering/ Saganing Eagles Landing and Soaring Eagle Casinos Saginaw Spirit / 7-Eleven Speed Net / State Farm Insurance
Dore also thanked the Dow Corning Corporation and the Great Lakes Loons for their sponsorship of the Charity fund-raising area this year!
Charities that will be benefiting include;
The Boys & Girls Clubs of Bay County, Boys & Girls Club Auxiliary, Bay County Vietnam Veterans Monument Committee, Cory Place, Bay Area Special Olympics, The Literacy Council of Bay County, The Johnny Burke Children's Foundation, The Nathan Weidner Children's Advocacy Center, Studio 23, Santa House, The Tri-City Ice Hawks Hockey Association, Crime Stoppers, Big Brothers & Big Sisters, Benefit 4 Kids, D-Street, The Autism Society, The Bay County Womens' Center, Boy Scout Troop 111, Girl Scouts Service Area 554 and the Toni & Trish House.
Other Charitable Organizations that participated and benefited from their fund-raising activities include:
The Salvation Army, The State Theatre, Special Days Camps, The Pink Fund and others. Plus awards to the HealthPlus Charity Challenge donation to The Nathan Weidner Children's Advocacy Center for winning this year's competition!
(Above) Wendy Dore drops over 500 plastic pigs into the target zone in the middle of the concert area at the Labadie Pig Gig 2010.
A new addition to the event this year was the 'When Pigs Fly' Helicopter drop. This new event allowed the charities to sell raffle tickets to benefit their charity. 'When Pigs Fly' raised over a $2,000 for the charities that sold tickets.
Special Thanks given also to all volunteers, family, friends, co-workers, D-Street Entertainment, the Hambassadors (sponsor ambassadors) and other groups that gave their time and energy to help with the event.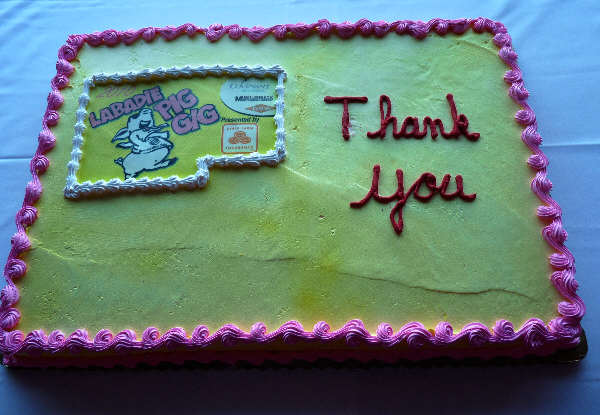 Gary & Marc Labadie of the Labadie Company and Wendy Dore, Event Founder, express their gratitude to all of the affiliated organizations and sponsors that have helped to expand the success of the Labadie Pig Gig presented by State Farm. "We are proud to be able to make this contribution to our community charities."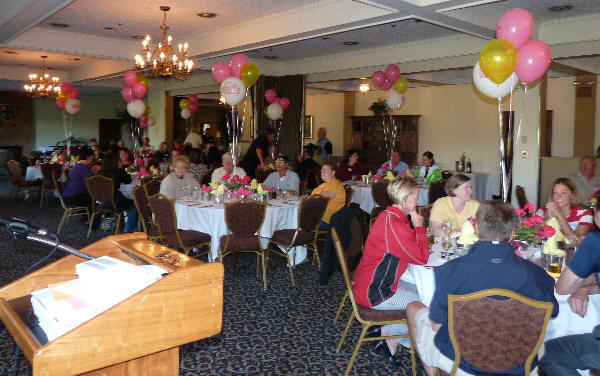 (Above) This year's Appreciation Golf Outing was held at the Bay City Country Club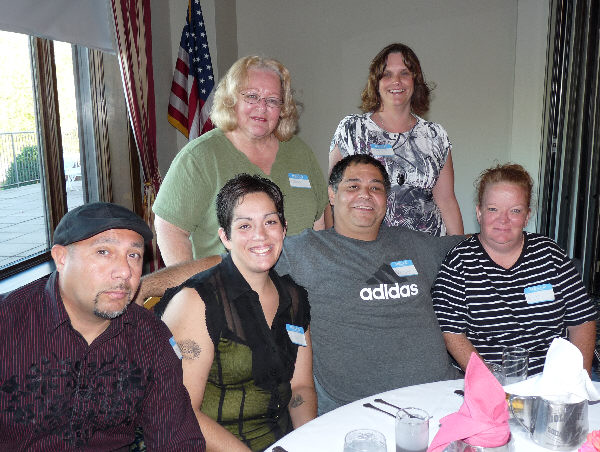 (Above) Members of the Bay City Jaycees, including President, Crystal Little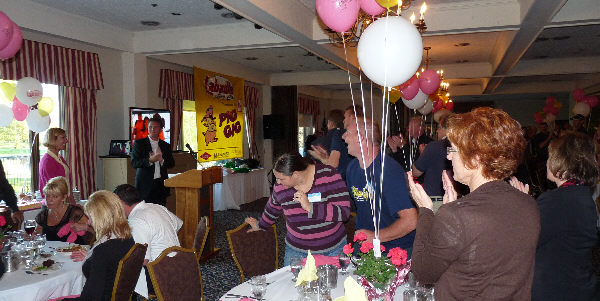 (Above) Marc Labadie recognizes Wendy Dore, Event Founder, for all her hard work and gets a standing ovation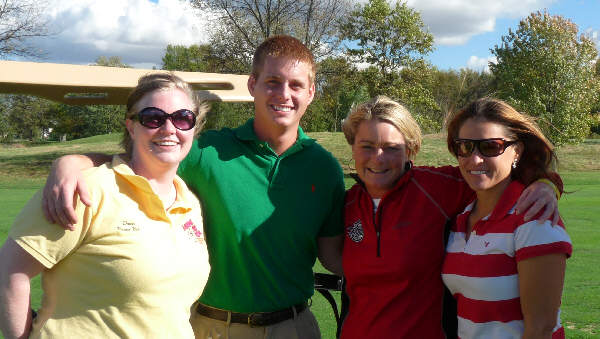 All enjoyed a beautiful day of golf before appreciation press conference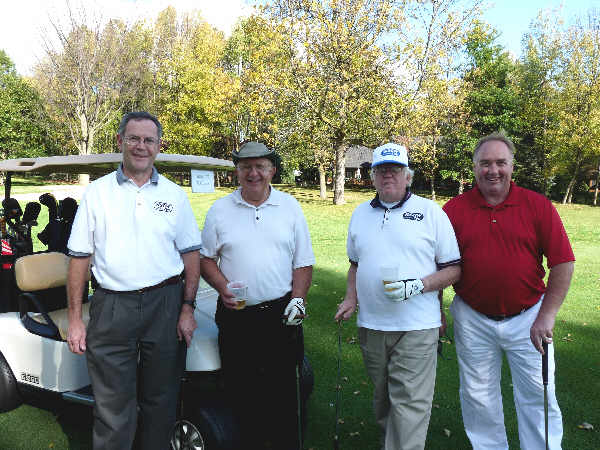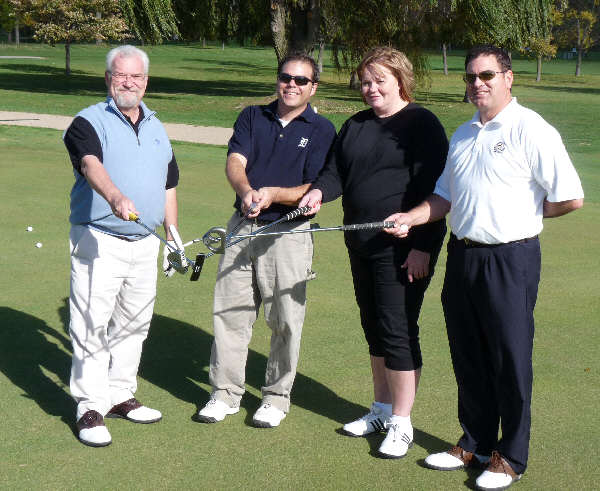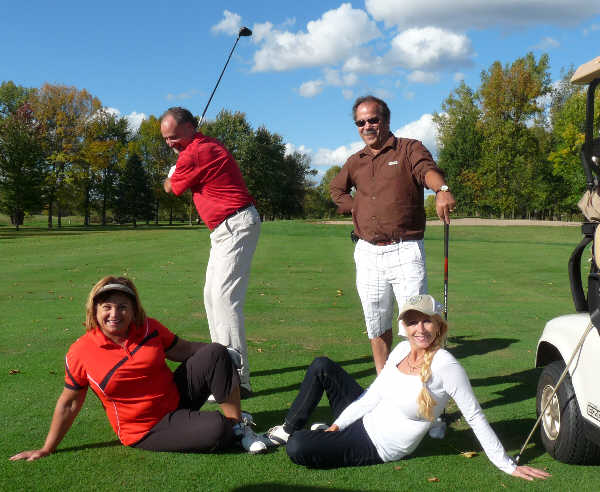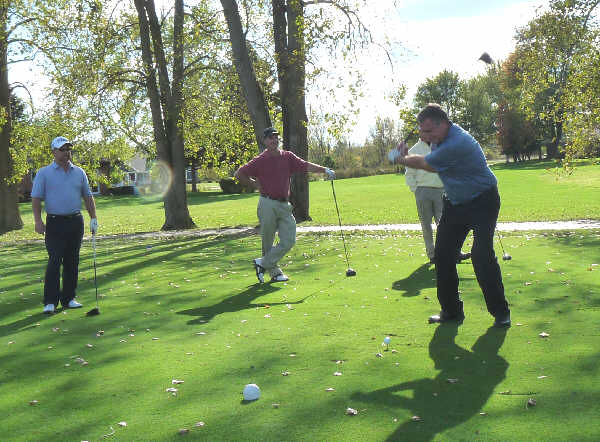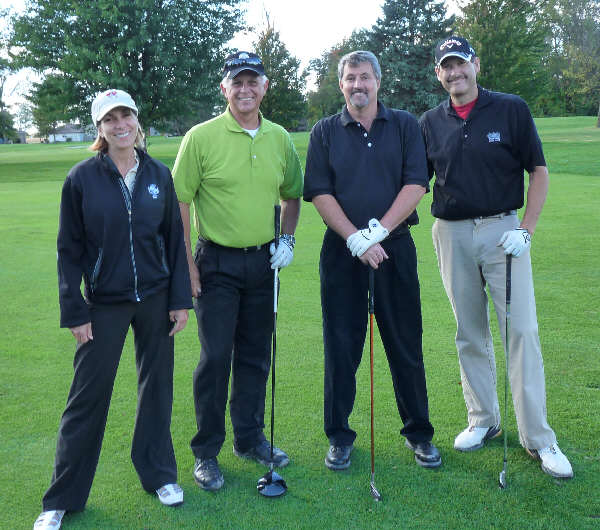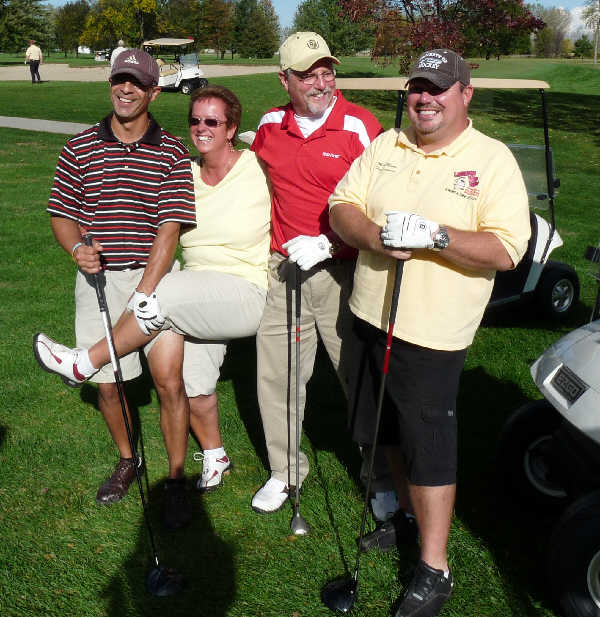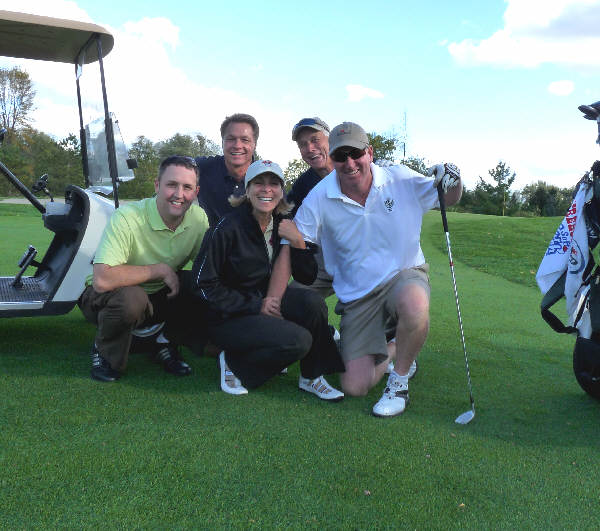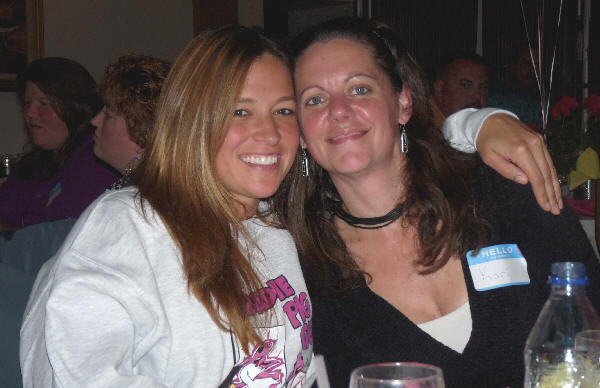 ---
"The BUZZ" - Read Feedback From Readers!
WALLWE Says: On October 11, 2010 at 08:51 AM

WE WANT TO THANK THE BARBECUE COMPETITION TEAMS WITHOUT WHOM, NONE OF THIS, WOULD BE POSSIBLE ..SINCERELY BILLY BONES
---
---
Send This Story to a Friend!
Letter to the editor
Link to this Story
Printer-Friendly Story View
---
--- Advertisments ---