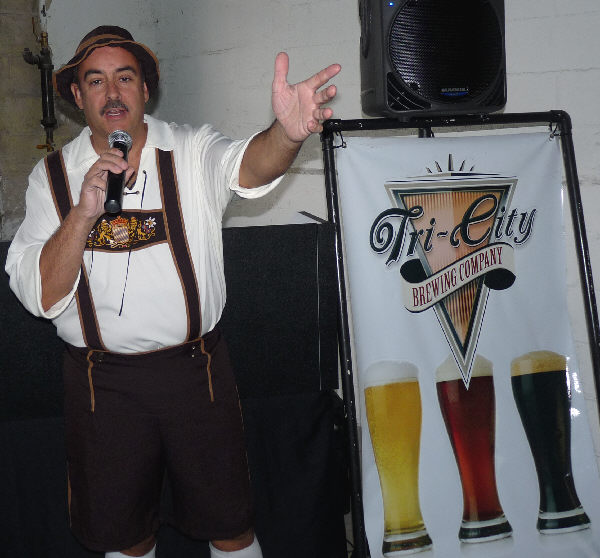 Jeff Seifferly of "Night Society Entertainment" Entertains the Oktober Fest Crowd
---
Tri City Brewery Holds First Ever OKTOBER FEST
New "Warehouse Tap Room" Under Development
October 3, 2010 1 Comments
By: Julie McCallum, Entertainment Editor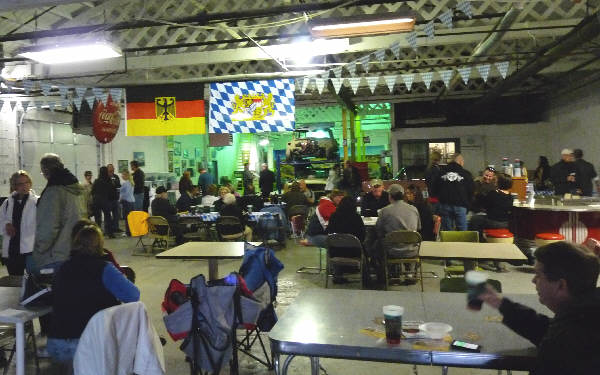 Kicking off the month of October,
The Tri-City Brewing Company
held it's first OKTOBER FEST on October 2, 2010 from noon to 8:00pm at the brewery located on 3020 Water Street in Bay City.
Tri City Brew-master Paul brewed a special Oktoberfest beer for the occasion that was a sure popular one of the night and has become a new fall favorite.
Beer connoisseurs enjoyed great German beers including, Oktoberfest, Helles Lager (Hell's Half Mile), Loons Summer Ale along with German food, German Music by DJ Jeff Seifferly, Brewery and future Tap Room tours and even classic cars display equaled lots of fun and a good time had by all.
Beer samplings and bottle and growler sales along with Tri City Brewing merchandise were also available.
Kevin Peil, President and Founder of the Brewery, said, "This was kind of like a trial run, for the near future when we open the new "Warehouse Tap Room". Peil continued, "We will have approximately 21 different beers once the taproom opens."
Stayed tuned to MyBayCity.com on grand opening and completion of the new WAREHOUSE TAPROOM.
Roger Rosebush, owner of the 40,000 sq.ft. facility, and the classic cars displays, was present and said, "Tonight was a spectacular turn out, better then expected, and we look forward to the development of the new Warehouse Taproom."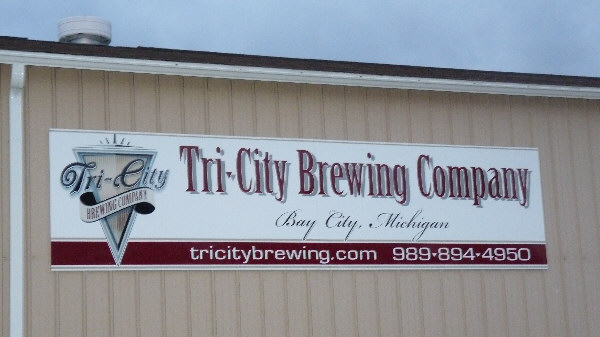 Tri City Brewing is located at 3020 North Water Street Bay City Michigan. (Corner N. Water and Trumbull)
Tri City Brewing is located in Bay City, Michigan, in the heart of the Tri Cities. Tri City Brewing was founded in 2007 by a local group of home brewers.
Tri City Brewing took its name from the three cities - Bay City, Saginaw, Midland located in the eastern part of the lower peninsula of Michigan. These three cities are collective known as the Tri Cities which at one time was quite the hub for brewing! But that time had long past with the likes of Kolb Brothers, Bay City Brewing, Phoenix Brewing, Saginaw Brewing, and Midland Brewing all falling by the wayside.
Tri City Brewing opened its doors in 2007 as mid-Michigan's first independent brewery in more than 50 years.
Tri City Brewing released its first commercial beer, Phoenix Golden Ale, on January 17, 2007. Phoenix Golden Ale took its name from the last independent brewery that operated in Bay City, The Phoenix Brewing Company.
Every Saturday from 10:00 am to 4:00 pm the brewery is open for public sales, refilling of growlers and free samples and brewery tours.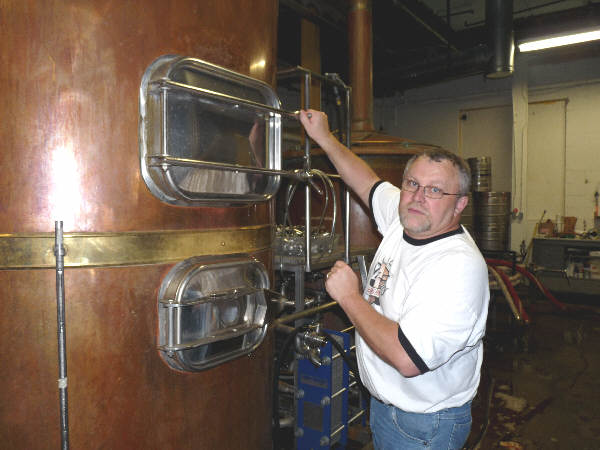 (Above) Chris Sprague, Brewery Investor, gives Brewery Tours throughout the event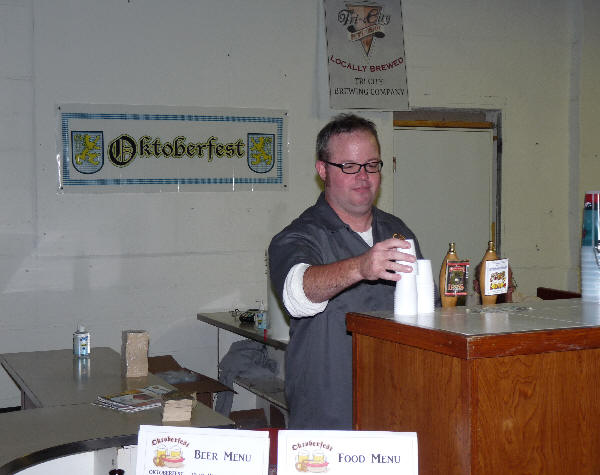 (Above) Behind the bar, Joe Hackett serves up the brewery specialties of the night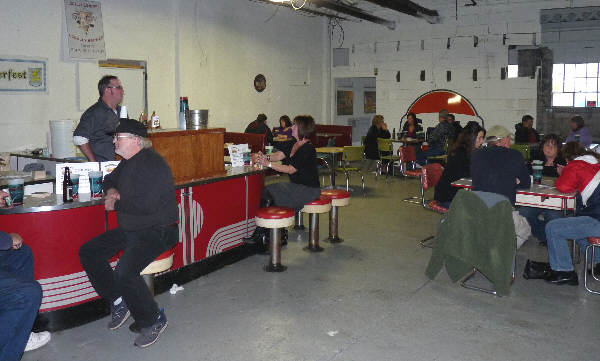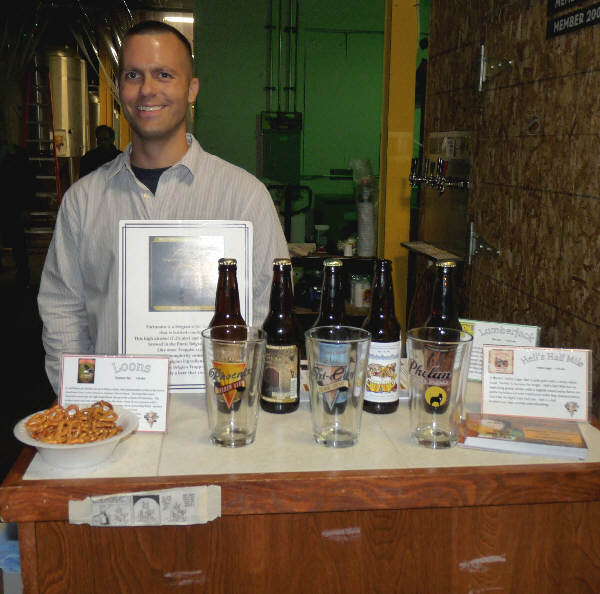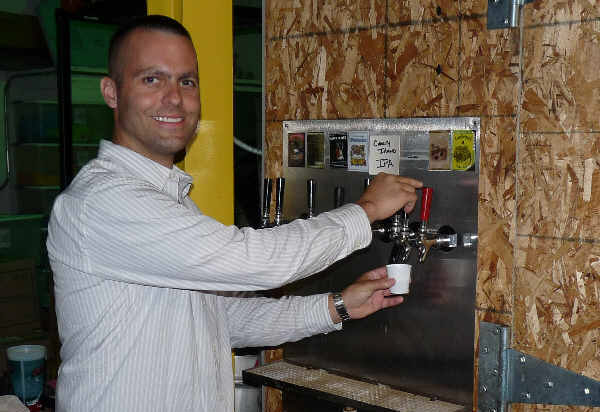 (Above Photos) Mike Wingeier, 38, Brewery Investor, serves the free beer sampling
(Above) Tom Tangney and Mike Papa traveled from Midland for the Oktoberfest which was their first trip to the brewery. Tangney said, I lived in Germany for 3 years, and I will tell you these German beers here a very authentic tasting, this is a great event.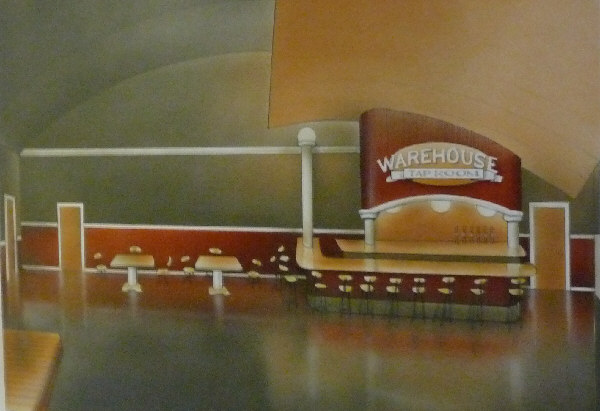 (Above & Below) Plans on future development of the Warehouse Tap Room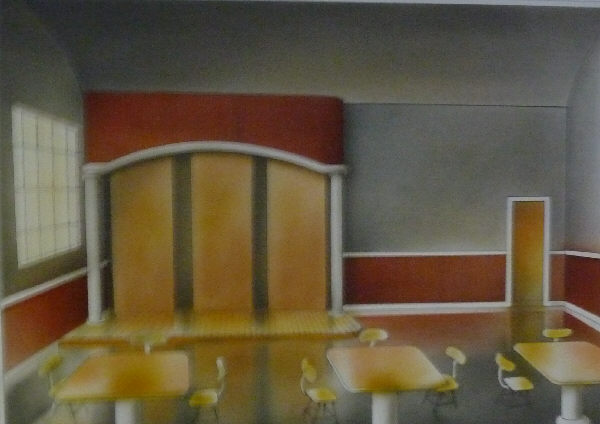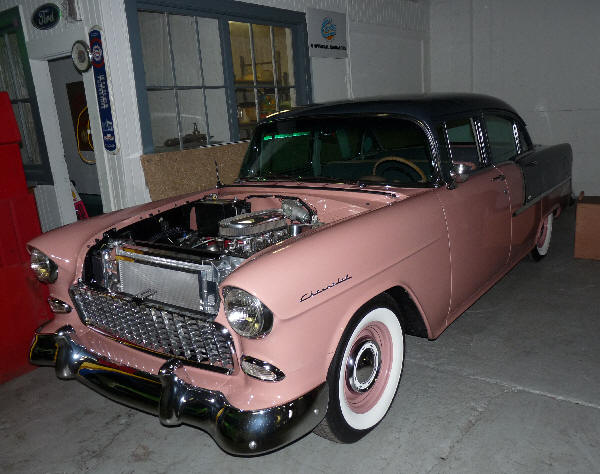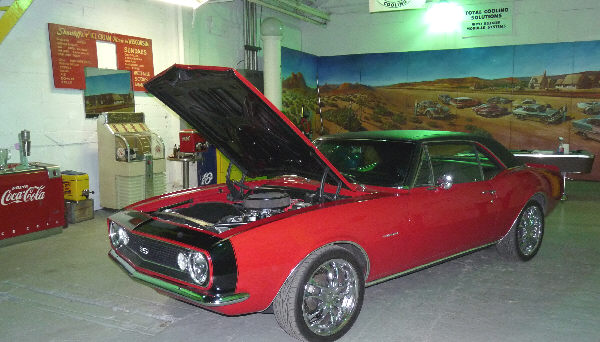 (Above Photos) Classic car display provided by Be Cool's Roger Rosebush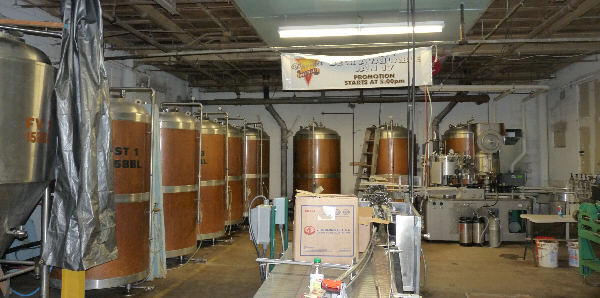 In February, 2008, Tri City Brewing expanded its relationship with The Great Lakes Loons baseball organization by agreeing to produce a beer exclusively for The Loons. The beer was to be called Loons Summer Ale and available at local bars and restaurants as well as throughout Dow Diamond.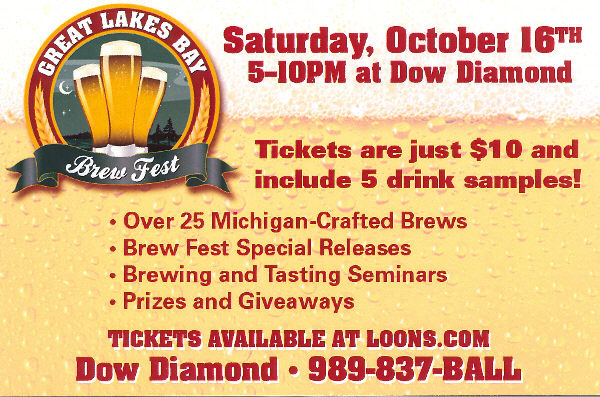 Entering into its third year of operation, Tri City Brewing continues to expand its portfolio of beers. As the official microbrewery of The Great Lakes Loons baseball team, Tri City Brewery beers are available through Dow Diamond on draft and in bottles.
(Editor's Note) Special Thanks to Sally Mayhew
---
"The BUZZ" - Read Feedback From Readers!
mrburhans Says: On October 04, 2010 at 04:52 PM

It was a wonderful time, with a wonderful group of people, and some really terrific local beer. Great job covering this event.

I am looking forward to making the trip to Bay City more often once the Warehouse Taproom opens for business. Tri-city makes world class beer right in our own community.

Tri city brewing is yet another top drawer entry into the world of local craft brews in our state which has become one of the top brewing states in all the land. Amazingly most local media seem to have missed the flowering of brewing in general, and the quality of our local brew in particular.

Keep showing us the wonderful things we have in this area that others are not covering!

MB
---
---
Send This Story to a Friend!
Letter to the editor
Link to this Story
Printer-Friendly Story View
---
--- Advertisments ---