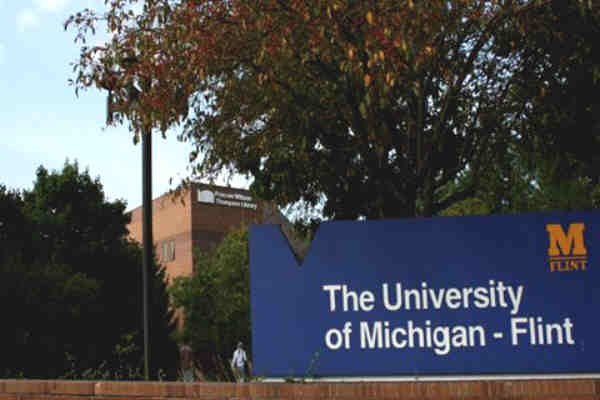 Available buildings like the PNC Bank at Center and Washington and the former EPA technical center on Washington at 11th and the 48 acres of land in the Uptown at RiversEdge project site make Bay City the perfect place for education growth.
---
Major University Presence Needed Downtown, Says County Commissioner
Don Tilley to Push for MSU or U-M Academic Site as Economic Boost
January 2, 2011 2 Comments
By: Dave Rogers
Bay County Commissioner Donald J. Tilley, a local educator, says he will mount a campaign to try to lure a major university to locate in downtown Bay City.
Mr. Tilley, 43, is a candidate for election by his colleagues as chairman of the board in a special meeting Monday. Tilley, a Democrat, is considered by some insiders as a good choice for the job. There are six Dems and three Republicans on the new board to be seated tomorrow.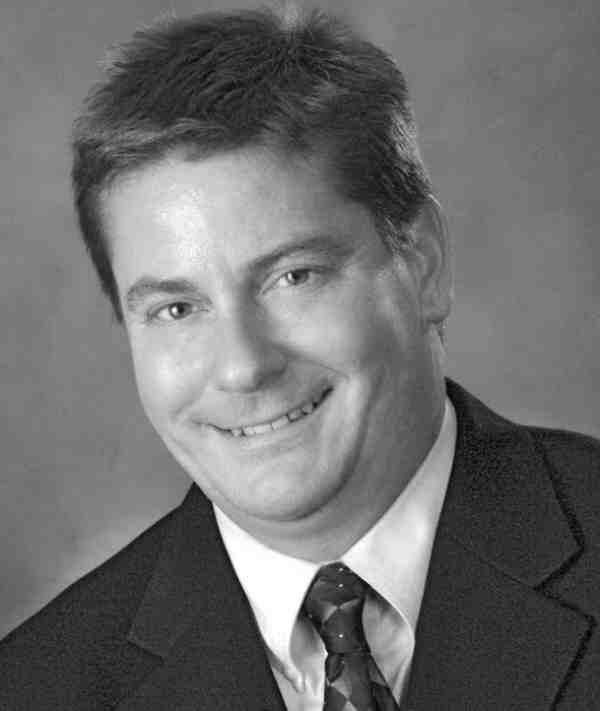 Educator Donald J. Tilley
Downtown Bay City Booster.
(MyBayCity Photo)
He is passionate about the idea of bringing outside students here. "I have had this vision for some time and I plan to make a good run at it this year," said Mr. Tilley, a Social Studies instructor at Central High School.
He has an associates degree from Delta College, a bachelor's degree from Saginaw Valley State University and a master's degree from Central Michigan University.
He has 20 years of teaching experience and served on the county board since 2006, being re-elected recently to a third term in the 9th District over Tea Party candidate Patrick Daily, a businessman. Mr. Tilley last year was chairman of the ways and means committee of the county board.
If he is elected chair, Mr. Tilley would have additional clout to pursue meetings with the Bay Area Chamber of Commerce, city officials and groups like the Downtown Management Board.
He noted the availability of buildings like the PNC Bank at Center and Washington and the former EPA technical center on Washington at 11th as well as the 48 acres of land in the Uptown at RiversEdge project site.
Although Delta College brings several hundred students to the Planetarium for classes and Central Michigan University has a Saginaw center and Northwood University and Spring Arbor University have satellite class programs at scattered sites, Mr. Tilley feels that more higher education focus and student presence would be a great benefit downtown.
"We have the buildings, the cultural and other resources, plus we are in the center of a great agricultural area -- everything is here for a successful program of a large university," he said.
Michigan State University has 19 off-campus sites of summer programs but the closest is Grand Blanc. A good model for such a program in Bay City is the University of Michigan-Flint, Mr. Tilley believes.
"Many students lack transportation and financial resources to access higher level academic classes at remote locations," he said. "A center downtown would make lots of sense both for the students and for the community."
Even students from the Thumb of Michigan and northern counties would find a Bay City academic location more convenient, said Mr. Tilley, concluding: "We just need to put our heads together, reach a little further and figure out how to get a reallocation of federal and state resources to this community." ###
---
"The BUZZ" - Read Feedback From Readers!
dedmonds55 Says: On January 03, 2011 at 01:29 PM

Fabulous idea!! I totally agree with Mr. Tilley! If you look at other cities with college campuses they appear to be thriving. This would be great for the next generation & hopefully give them something to keep them in this area. Its refreshing to hear something positive about moving our city forward. Thank you for your hard work!
talktokevinn Says: On January 03, 2011 at 05:21 PM

The Devos Business school is an excellent model for Bay City. The school is a satellite campus for Grand Valley State,I believe. It has brought students from all over the world to downtown Grand Rapids. Education in BaY City will bring jobs and a future for the community that is not solely based on manufacturing. Don Tilley has 100 percent support from myself as a city Com.
---

Dave Rogers




Dave Rogers is a former editorial writer for the Bay City Times and a widely read,
respected journalist/writer in and around Bay City.
(Contact Dave Via Email at carraroe@aol.com)

More from Dave Rogers
---
Send This Story to a Friend!
Letter to the editor
Link to this Story
Printer-Friendly Story View
---
--- Advertisments ---