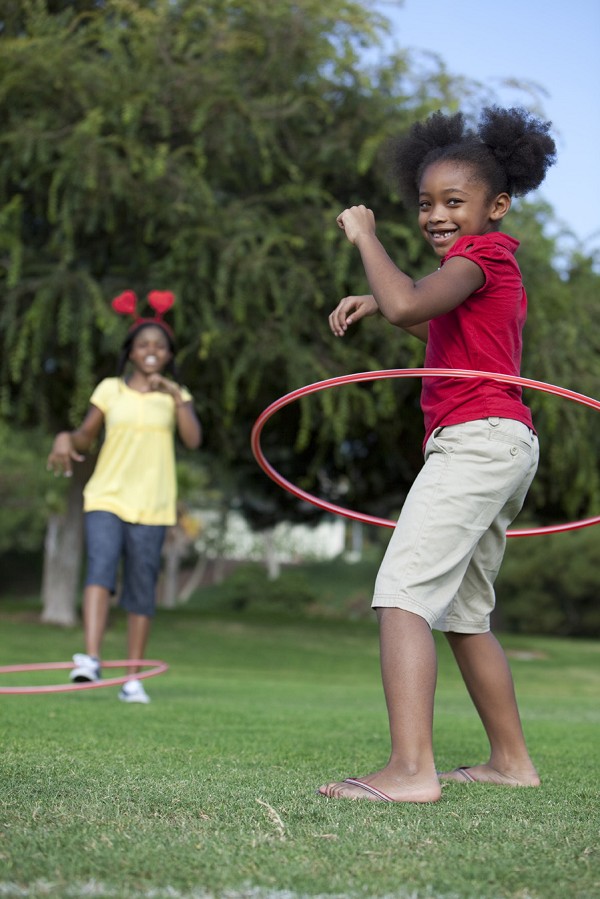 Battling the Obesity Epidemic on the Legislative Front
May 13, 2012 2 Comments
By: Stacy Sawyer
Obesity is one of our nation's leading health threats. Today, nearly one in three youth and two in three adults are obese or overweight. The obesity epidemic is clearly taking its toll, as more and more kids are developing conditions and diseases typically associated with adults, such as diabetes. If obesity among children continues to increase, many believe this current generation of young people will become the first in American history to live shorter lives than their parents.

The Michigan legislature has an opportunity to help turn the trend around on obesity. In the coming days a committee of lawmakers will meet to reach a compromise on the school aid budget. There is language in the House version of the bill that, if adopted, could result in a school district receiving funding incentives if the school district provides physical and health education that is consistent with the existing State Board of Education?s recommended policies. Currently, the physical education recommendation is for 150 minutes per week in elementary schools and 225 minutes per week in middle schools. The health education recommendation requires schools provide at least 50 hours of health education instruction per year at every grade level, pre-kindergarten through grade 12.
Experts have proven that healthy children learn more effectively and achieve more academically. Educating children about healthy habits and how to be physically active is one of the best tools at our disposal in the fight against obesity. This week the Institute of Medicine released a report focusing on five critical goals for preventing obesity including: integrating physical activity into people's daily lives, making healthy food and beverage options available everywhere, focusing marketing messages about nutrition and activity, making schools a gateway to healthy weights, and galvanizing employers and healthcare professionals to support healthy lifestyles.
These goals not only would affect children's weight problems, but adult overweight and obesity as well. According to the Michigan dashboard on health behaviors, obesity is still on the rise in adults. If we want to reverse the adult obesity trend, we need to make sure that children who are in school are receiving quality physical and health education so they will learn healthy skills that will take them into adulthood. Please email your lawmakers today and tell them that we want our children to grow up learning the skills that will take them into adulthood educated about the skills that are required for a lifetime of good health. Learn more at
www.yourethecure.org
.
Stacy Sawyer
Communications Director -- American Heart Association

989-225-7513 (cell) 517-349-3240 (fax)
I invite your questions and feedback
---
"The BUZZ" - Read Feedback From Readers!
mosher Says: On May 14, 2012 at 08:39 AM

I am very glad to see the Legislature tackling this very important public health issue. School food should be healthy, and active recess should be a part of kids' school day.

Just as with cigarettes, there should be high taxes on soft drinks, fast food restaurants, and salty or sweet snack food. The diabetes epidemic is a national shame, and a result of our (myself included) convenience-driven obesity. Life is too short to unnaturally make it shorter. And medical costs too high.

Build healthy habits into our schools and society. Then, on a *special occasion,* the family can go celebrate at Krysiaks'!
---

Stacy Sawyer




Stacy Sawyer is the Director of Communications for the American Heart Association. She can be reached at (989) 225-7513.

More from Stacy Sawyer
---
Send This Story to a Friend!
Letter to the editor
Link to this Story
Printer-Friendly Story View
---
--- Advertisments ---