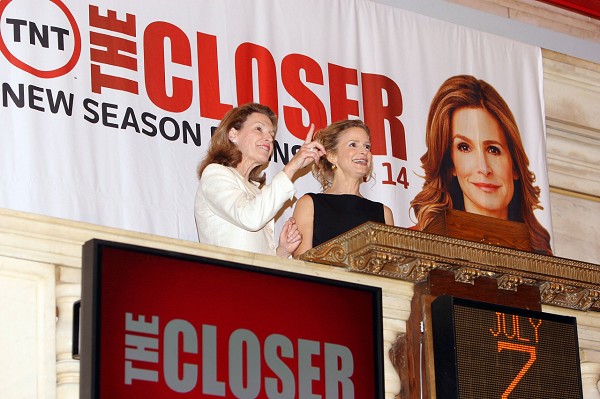 Goodbye Brenda Leigh Johnson (8/16/2012)
Updated Every Thursday
August 16, 2012 1 Comments
By: O. J. Cunningham
Everyone tuned in (9 million viewers strong) in Monday night to to watch Kyra Sedgwick give her final performance in the series finale of "The Closer."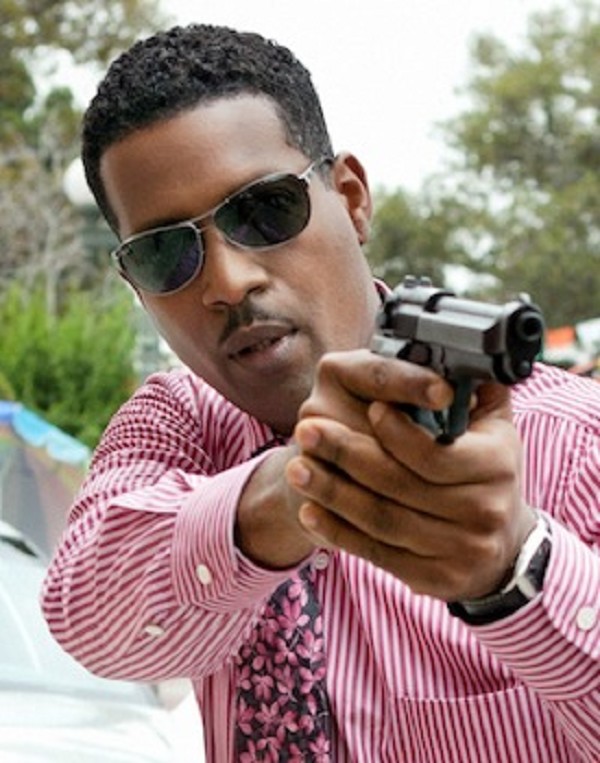 Sgt. David Gabriel - Corey Reynolds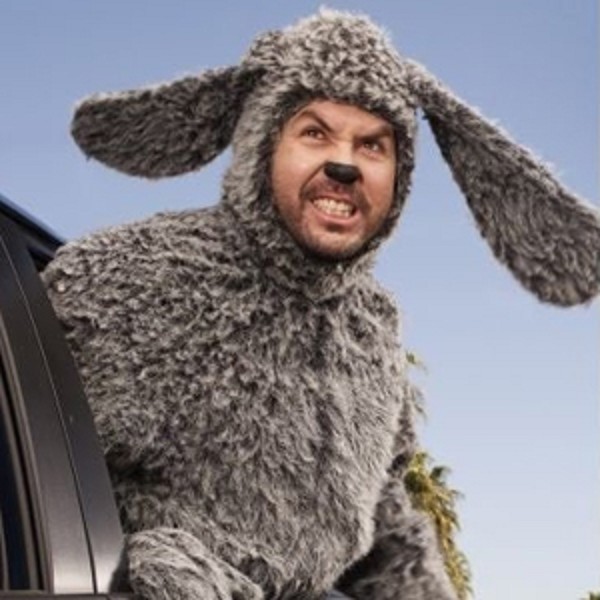 Wilfred - It's "Dirty"
According to TNT press releases, the 9.1 million viewers made "The Closer" finale
cable's highest rated telecast of the summer.
According to Nielson numbers, 7.2 million viewers left their TV sets on to take in the premier of the Closer-Spin off -- "Major Crimes," starring Mary McDonnell (Capt. Raydor) and everyone else from the Closer except Chief Will Pope (J.K. Simmons) and Sgt. David Gabriel (Corey Reynolds.)
Oddly enough, the number of viewers tuned in for the premier of Major Crimes were the same number of viewers that watched the initial offering of The Closer -- 7 seasons ago.
"Major Crimes" now moves into "The Closer's" former Monday night time slot at 9 p.m. ET starting Mon., Aug. 20 and will be followed by Perception.
You know where you can find me on Monday night.
We're Gonna Miss You Guys
Here's a quick
cancellation list
of the TV series that will no longer be seen on various networks. Some have been whacked because of poor ratings and others have merely run their course and have ridden off into the sunset.
Charlie's Angels ABC Canceled
Desperate Housewives ABC Finished
GCB ABC Canceled
Man Up ABC Canceled
Missing ABC Canceled
Pan Am ABC Canceled
The River ABC Canceled
Work It ABC Canceled
CSI: Miami CBS Canceled
How To Be A Gentleman CBS Canceled
NYC 22 CBS Canceled
Rob CBS Canceled
One Tree Hill CW Finished
The Secret Circle CW Canceled
Ringer CW Canceled
Alcatraz Fox Canceled
Allen Gregory Fox Canceled
Breaking In Fox Canceled
The Finder Fox Canceled
House Fox Finished
I Hate My Teenage Daughter Fox Canceled
Napoleon Dynamite Fox Canceled
Terra Nova Fox Canceled
Are You There, Chelsea? NBC Canceled
Awake NBC Canceled
Bent NBC Canceled
Best Friends Forever NBC Canceled
Chuck NBC Finished
The Firm NBC Canceled
Free Agents NBC Canceled
Harry's Law NBC Canceled
The Playboy Club NBC Canceled
Prime Suspect NBC Canceled
Missing (unfortunately) from the above list is the totally Sophomoric
Anger Management.
For me, there is no redeeming value in this wannabe ego-platform to show off the no-longer-pertinent comedic performance of Charlie Sheen.
As good as Sheen was (for years) in the fabulously funny Two-and-a-half Men, the Anger Management troupe falls flat and leaves this former Sheen fan with a sick stomach and a longing for the "good old days" before Ashton Kutcher.

Charlie Sheen - Anger Management
Speaking of "sick to the stomach," . . .
Just how many episodes have there been in the second season of Wilfred.
For me, Wilfred is a classic example of not being able to look away from a train wreck. Yes, it's gross.
Yes, it's offensive.
I (always) swear I'm not going to watch the next one.
But damn . . . I'm still there on Thursday night. (At least with my DVR)
Let's just say this about Wilfred . . . Every week, there's one instance during the half hour that I'm truly embarrassed that I'm laughing . . . I'd be embarrassed if you saw me laughing . . .
But it's an honest, full, deep and all-consuming laugh.
Sure . . . sometimes I feel I need a shower after watching Wilfred . . .
But the shower feels good too . . .
Traveling Wilburys -- Dirty World

He love your sexy body, he loves your dirty mind
He loves when you hold him...grab him from behind
Oh baby, you're such a pretty thing
I can't wait to introduce you to the other members of my gang

You don't need no wax job, you're smooth enough for me
If you need your oil changed I'll do it for you free
Oh baby, the pleasure be all mine
If you let me drive your pickup truck and park it where the sun don't shine

Every time he touches you his hair stands up on end
His legs begin to quiver and his mind begins to bend
Oh baby, you're such a tasty treat
But I'm under doctor's orders, I'm afraid to overeat

He love your sense of humor, your disposition too
There's absolutely nothing that he don't love about you
Oh baby, I'm on my hands and knees
Life would be so simple if I only had you to please

Oh baby, turn around and say goodbye
You're going to the airport now and I'm going home and cry

---
---

O. J. Cunningham




O. J. Cunningham is the Publisher of MyBayCity.com. Cunningham previously published Sports Page & Bay City Enterprise. He is the President/CEO of OJ Advertising, Inc.

More from O. J. Cunningham
---
Send This Story to a Friend!
Letter to the editor
Link to this Story
Printer-Friendly Story View
---
--- Advertisments ---