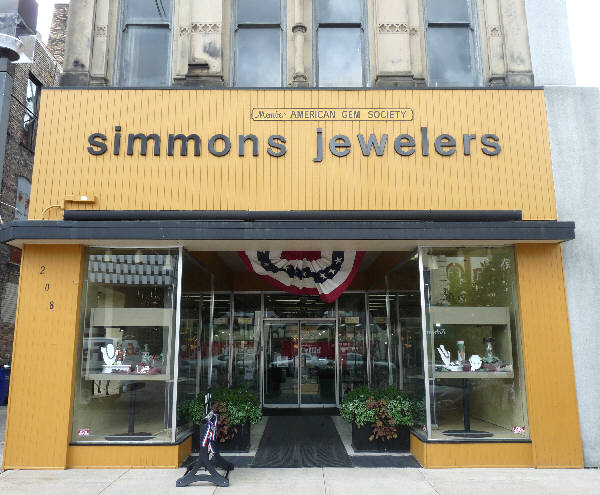 Two Downtown Bay City "Staple Businesses" close.
November 14, 2013 13 Comments
By: Josh Sharrow
Two Downtown Bay City "Staple Businesses" have announced that they will be closing their doors for good.
Simmons Jewelers & Normans both made the official announcement this week.
What a sad day for Downtown Bay City. Unfortunately if we don't start changing the way we shop, and the way we think, this may become an even more common occurrence.
Simmons Jewelers has been in business for 67 Years.
Normans has been in business for more than 80 Years.
We, as a community, need to stop shopping at big box stores and start supporting LOCAL BUSINESS! The only time people seem to support these local businesses are when they feel like they can get a GREAT DEAL. George Lynch recently posted this message to Facebook regarding the closing of Normans. "Sad to drive by and see all the people out front, waiting for the store to open this morning . . . too bad they weren't so eager to shop local before"
We live in a great community with a lot to offer. We are very lucky to have a wealth of small, locally owned, businesses. We also live in a community and a world where we feel we have to get a deal. We believe that the big box stores can buy the stuff cheaper so they will always have the better deal. We want as much product, regardless of quality, for the smallest amount of money.
We strive for the buffet with low quality food for $3.99. We look for cheap appliances made in China, that will only last for a few years. We buy cheap jewelry from the department store because it's always 80% off. We go to the outlet malls to buy designer clothes from the major corporation's "clearance racks".
This type of attitude needs to stop. We need to support our local businesses.
Local businesses in this area want to earn your business and trust, and normally can meet if not beat the big box store's prices. When you buy an item from a big box store and a year later it breaks, you return to the big box store for service. Service? What is that? The person who sold you the product, probably isn't even there anymore.
The small locally owned businesses in Bay City are what make this town cool.
I feel like I can write this article free of any backlash.
I'm wearing a watch from Simmons, a shirt from Normans, and shoes from Allan's Shoes. I'm driving a car from Showcase Mitsubishi, that gets serviced at Smith's Auto. I buy my appliances from Millar's TV & Appliance. I had my Scooter serviced at Steven's Cycle.
I Support Local Business!! Now it's your turn!
---
"The BUZZ" - Read Feedback From Readers!
Shelley says: On November 14, 2013 at 12:36 PM

A long time friend of mine has worked here for 26 years as a jeweler. I agree..I work for a small business. We go above and beyond any box store.
Kyle Says: On November 14, 2013 at 12:44 PM

Sad to see two great companies close. Very good article. I always try and support local business, it's because of them is what helps get this local economy going. It sad when people would rather save $5 on something by shopping at a big box store. Support Local Business.
bbab40ish Says: On November 14, 2013 at 02:03 PM

I also work for a locally owned business. Most people don't understand how much their small local businesses have pay in taxes, where many of the "Big Box" stores get special tax exemptions or discounts, and it's just not right. You won't find me at those "Big Box" stores. I would rather pay a little extra to the smaller guy trying to make enough money to pay their bills, than watch the others line their pockets while receiving tax deductions, and opening more stores across America!
tim.welther Says: On November 15, 2013 at 02:12 AM

I throughly agree that it's high time that we start supporting our local business or there will be lots more local business closing.
Chris says: On November 15, 2013 at 06:56 AM

It's not the way we shop it's how the people who run the city reject businesses and business people. Who wants to have a business in a city that don't want a baseball stadium for example. More people more money. Bay city has been failing its people for many years
local.observer says: On November 15, 2013 at 10:13 AM

So tired of people saying "they (Bay City) didn't a baseball stadium". I believe the Midland stadium is a Dow supported, non-profit, funded without public money. That option was not available in BC.



People also complain about poor streets, but the millage to improve was rejected. They cry about loss of police and fire, but nobody volunteers to pay higher taxes.



The examples go on and on. People complain, but expect "them" to make it happen and pay for it. Case in point... a tiny percent of eligible voters get out and vote. Improvement measures are proposed then rejected by those few who vote.


billthomps12 Says: On November 15, 2013 at 04:21 PM

The stadium that was going to go in Bay City had no team behind it even. Big misconception that it wouldve been the Loons.
blairmryhgh Says: On November 16, 2013 at 09:47 AM

I feel awful that most of the small, wonderful businesses are leaving, or gone. Many people continue to support Bay City, but I believe the most comfortable group of people, couldn't care less. For years the wealthiest retirees have often turned down progress, and continue to turn their backs on anything thhat could help our progress. Many of my friends and I, who grew up here, wonder what's to come? There's little hope, if every one doesn't stick together before there's nothing left to save. Support any businesses, like it was your own. They rely on you........stay out of Wal-Mart, because their cheap !!! There's a good reason their cheap. Think about it. Any large box store, doesn't support their employees, nor care about them. If you got a $7.40 an hour job, be glad ???

vstacyv1026 Says: On November 18, 2013 at 03:06 PM

I think this is very true we all do need to shop more locally great Story Josh I own my own business as a hairstylist at The Hair Shop where you also get your haircut we appreciate your business thank you!
jeffhenders Says: On November 19, 2013 at 01:11 PM

I believe I read in the stories by the BC Times that both of these closures are resulting due to the retirement of the owners of both businesses. The family that owns Simmons sounds as if they need the money to enter their mother into long term care and the father is living in Florida. The man that owns Norman's is 80 or so years old and just wants to hang it up. Yes, we should support local business but this story seems to imply non support brought these two down.
barkerjack Says: On November 22, 2013 at 06:41 PM

I also remember as a boy growing up on 6th and Sherman, walking downtown and being able to pick out any number of movie theaters for my entertainment. I remember one Thanksgiving going to the old Washington Theater after a delicious meal prepared by my grandmother Murch and coming out of the theater two or three hours later with a foot of snow on the ground. Great times were had visiting Mill End, and other businesses along Washington and Center Ave. Today, the old homestead is gone...and most of those great old shops.
bsn Says: On December 17, 2013 at 12:37 PM

While I do my best to practice the adage "think globally - act locally" given I have family that just sold our store on Patterson rd. and others that own Woodside Hdwe, I have to wonder if the big guys are really the problem.

The city of Bay City through the building inspector, coupled with ridiculous regulations and red tape, do as much or more to discourage individuals from investing their time and money to start a small business in this town than any competition from a big box store. For evidence, look at all the businesses closing and/or struggling in the south end on Broadway.
---

Josh Sharrow




Sharrow is the Sales Manager, columnist, writer, coffee maker for O.J. Advertising and an on-air personality for 98 KCQ.

More from Josh Sharrow
---
Send This Story to a Friend!
Letter to the editor
Link to this Story
Printer-Friendly Story View
---
--- Advertisments ---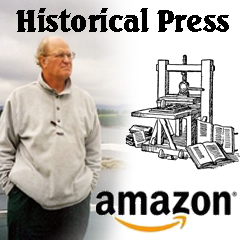 0200 Nd: 06-12-2019 d 4 cpr 0






SPONSORED LINKS
---
LOCAL LINKS
(Ads not affiliated with Google)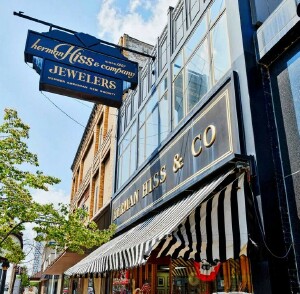 ---
---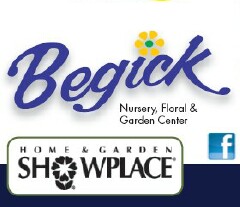 ---
---
Ads By MyBayCity.com
Bay Area Chamber of Commerce
Click Here to Visit Our Site!


Improving The Economic Climate, Business Environment & Quality of Living Throughout The Bay Area
---
---
---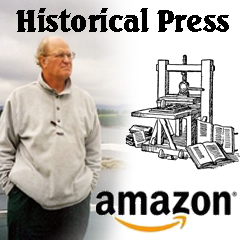 ---