DOW DEFENDED: Jim Cramer Lashes Activist Investor Dan Loeb as Rogue
Chemical Giant Avoids Proxy War, Aims to Seat Four New Directors Jan. 1
December 14, 2014 1 Comments
By: Dave Rogers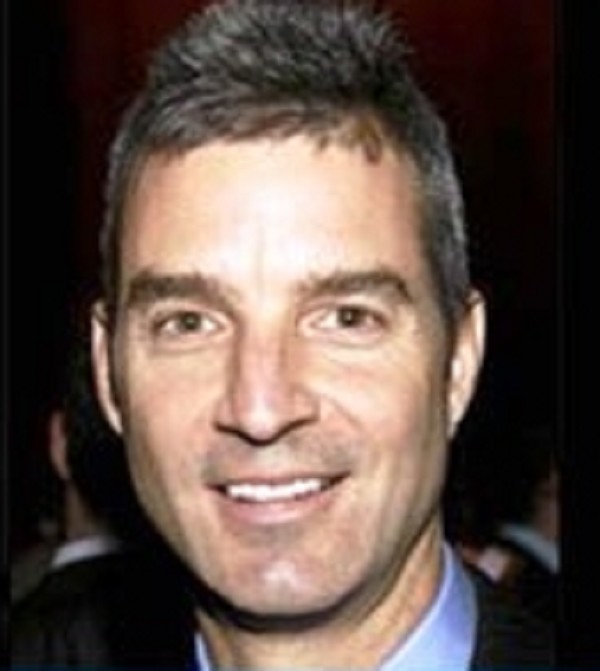 Dan Loeb, billion dollar Dow Chemical investor. (SALT Conference Photo)
Business observers had to wonder when The Dow Chemical Company recently announced it had made an agreement with Third Point LLC and was adding four new board members aiming to seat them Jan. 1, 2015.
The settlement was seen by Wall Street insiders as avoiding a proxy war. But observers are still wondering what the future will bring for the Midland based firm.
Turns out part of the change was caused by so-called "activist investor" Dan Loeb, a Wall Street hedge fund manager, who has a habit of shaking up firms in which his company has an interest.
Loeb wants to split the iconic chemical company into two parts, 1-petrochemicals, and 2-specialty chemicals, contending it would create more value that way.
According to Neha Gupta of Insider Monkey, Third Point, which holds around 5.1 percent of The Dow Chemical Company (NYSE:DOW), wants the company to change its 'integrated strategy' -- sell chemicals like ethylene, propylene, etc. more in the open market and less in consumer products.
Read more at http://www.insidermonkey.com/blog/dan-loebs-third-point-llc-asks-the-dow-chemical-company-dow-to-release-value-324291/#8MG0V7x6DdMs5KQm.99
CNBC Stock Analyst Jim Cramer, known for his colorful broadcasts, put Dow in the national business spotlight by defending the firm from Loeb's rogue tactics.
Cramer gave Loeb some of his own medicine in spades on the air. The "Mad Money" host described the way that these directors got on board as "ugly, demeaning, and downright vicious." It turned his stomach just thinking about it, he said.
His blog opined: "After stumbling for a bit following the great recession it has turned itself around to be one of the best performers in the chemical group in the past three years. The stock is up up 19 percent in 2014. Liveris worked tirelessly to increase both the dividend and a buyback for shareholders."
Loeb's company, valued at $17 billion, bought about $1 billion in Dow stock last January, according to reports.
A fascinating range of philanthropic initiatives are touted by Loeb on the Third Point website, including gay rights, charter schools, challenged athletes, and the Navy Seals Foundation. At the recent World Economic Forum in Davos, Switzerland, "Dan Loeb spoke of using financial, legal and social pressure to advance the cause of gay rights," it states, adding:
"Dan Loeb and other Republican donors used their influence to persuade Republican legislators to support Democratic Governor Andrew Cuomo's efforts to legalize same-sex marriage in New York State."
Loeb, was born in 1961 in Santa Monica, California, and now lives in New York City. He is Jewish. His college degree is from Columbia University and he married Margaret Davidson Munzer in 2004. He is an avid athlete and recently challenged Navy Seals to a "Half Iron Man" race to raise funds for their foundation.
The Dow board's size is actually increasing from 10 to 13 effective January 1, 2015, including two new members hired as "advisors" by Loeb who are experts in corporate turnarounds and operational management.
The duo who will join the Dow board on Jan. 1 under sponsorship by Loeb are Raymond J. Milchovich and R. "Steve" Miller, who had previously been retained by Third Point as advisers. They now have to act as independent directors and are barred from contact with Loeb, according to Business Insider.
However, the pair received stock appreciation rights in Third Point, a move Cramer criticized as "a controversial pay package."
Dow CEO Andrew Liveris countered by adding two new board members he picked: Richard Davis, Chairman, President and CEO of U.S. Bancorp; and Mark Loughridge, former Chief Financial Officer of IBM, heavy hitters in the financial field to say the least.
Read more: http://www.businessinsider.com/dow-chemical-adds-four-directors-2014-11#ixzz3LuIz2WR9
Does Dow really need this kind of advice? Dow Chemical's stock was last trading up more than 2 percent and CEO Andrew Liveris seems to have the firm on an upward path.
The activist investor released a scathing political advertising-like video slamming the company's management for "broken promises." He also launched a website and touted Milchovich and Miller for having "significant expertise in corporate turnarounds and operational management, skill sets Dow desperately needs to move forward."
The website, www.value-dow.com, has been taken down.
Nicole Urken, of Cramer's blog "The Street," observed: "Splitting the company into "Dow Petchem Co" and "Dow Specialty Co" would enable operational improvements at the former and valuation uplift from the latter, which, in Third Point's view, far outweighs "supposed integration benefits."
"Back in 2007, two senior Dow execs were allegedly involved with investment bankers looking at ways to split Dow into 2 components--a commodity and specialty portion. However, Dow has stated in the past that the benefits of vertical integration." Dow benefits from an integrated supply chain, with commodity petrochemicals often serving as building blocks for higher-margin specialty products, Ms. Urken opined.
---
"The BUZZ" - Read Feedback From Readers!
jmwebb74 Says: On December 15, 2014 at 01:02 PM

Is this the same R. Steven Miller that was involved with Delphi and Bethlehem Steel (some turnarounds)? If so, maybe a follow up article on the kind of wreckage that this new Board Member has a a habit of leaving in his wake would be warranted. It would at least alert people to what is to come for the working class folks who depend on Dow to make a living.

Don't know what the other guy is like, but Miller's involvement would indicate that somebody is interested in harvesting more instant cash at the expense of American workers.
---

Dave Rogers




Dave Rogers is a former editorial writer for the Bay City Times and a widely read,
respected journalist/writer in and around Bay City.
(Contact Dave Via Email at carraroe@aol.com)

More from Dave Rogers
---
Send This Story to a Friend!
Letter to the editor
Link to this Story
Printer-Friendly Story View
---
--- Advertisments ---