Chamber of Commerce President, Michael Seward to Retire.
January 14, 2015 1 Comments
By: Josh Sharrow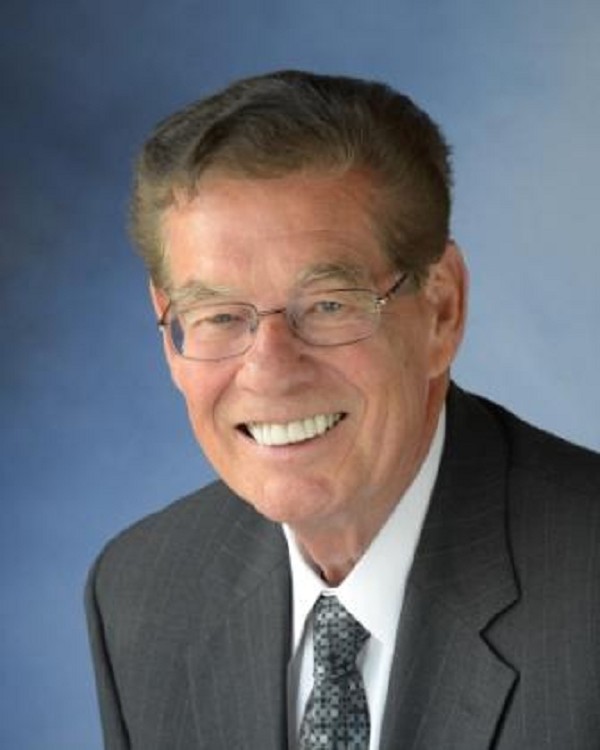 Michael Seward
Michael D. Seward, President and Chief Executive Officer, Bay Area Chamber of Commerce, announced his retirement today after more than 12 years of serve to the Bay Area community. Seward will begin his retirement in early February.
"Mike has done an amazing job as president of the Bay Area Chamber. He has worked hard to better the business environment and the quality of life in our area over the past 12 years. He will be missed but not forgotten. I think Mike may find retirement a bit boring compared to the life he's been living," said Al Blinke; Chairman, Bay Area Chamber of Commerce.
Seward became president and CEO of the Chamber in October, 2002. Since then the Chamber has taken on new and expanded programs and services to better serve its members and the Bay Area community. The Bay Area Chamber of Commerce is the premier business leadership organization in the Bay Area.
According to Seward, "Our role is to improve the economic climate, business environment and quality of living throughout the Bay Area!" In addition to his leadership of the Bay Area Chamber of Commerce, Michael has actively participated in a wide variety of community improvement service organizations. Seward has served as Chairman of the Board of the Great Lakes Bay Regional Alliance, Bay Future, Inc. and the community's Karn/Weadock Development Committee. He has also served as a member of the Board of Directors of United Way of Bay County, Rotary Club of Bay City, Great Lakes Bay Convention and Visitors Bureau and Boy Scouts of America.
Michael came to the Great Lakes Bay Region from the Chicago Southland Chamber where as President and CEO from 1992-2002, he served 72 communities with a total population of 3.5 million.
In his retirement, Michael and his wife, Debra, will relocate to Lakeland, Seward reported that here in the Bay Area, our business leaders are doing their part to meet our dynamic visions for the Bay Area, including revitalizing Downtown Bay City and building Uptown Bay City.
According to Seward, the Bay Area Chamber of Commerce is also actively supporting efforts to:
- Improve & Beautify our entry ways to Bay City.
- Clean our beaches and build new water oriented recreational developments along the Bay such as the Paraleon Pier.
- Recruit a 4 year college or university to the Bay Area.
- Improve highways and roads, including US10 interchanges and improvements of Mackinaw and Garfield roads.
- Support attraction of new flights to MBS Airport.
- Establish new economic development initiatives with Bay Future.
- Work with Great Lakes Bay Convention and Visitors Bureau to recruit new visitors to the Bay Area.
- Team with the Saginaw Chamber on efforts to deepen the Saginaw River Deep Water channel.
- Implement a blue ribbon panel to help find ways to reduce red tape, taxes and fees for area businesses.
- Work with local governments on cost sharing of services to improve efficiency and service delivery.
Also announced today is the appointment of Al Blinke, WNEM-TV Vice President/General Manager, as the new Chairman of the Bay Area Chamber of There will be a search committee that will begin a nationwide search for Seward's replacement.
---
"The BUZZ" - Read Feedback From Readers!
mseward Says: On January 15, 2015 at 09:53 AM

Josh, thank you for your fantastic involvement and support for YOUR Bay Area Chamber of Commerce. Your positive involvement has made a real difference. I will continue to read MyBayCity.com and, along with millions around the world, listen to Last Choice Country radio.
---

Josh Sharrow




Sharrow is the Sales Manager, columnist, writer, coffee maker for O.J. Advertising and an on-air personality for 98 KCQ.

More from Josh Sharrow
---
Send This Story to a Friend!
Letter to the editor
Link to this Story
Printer-Friendly Story View
---
--- Advertisments ---