REINVENTING MICHIGAN?
Everything Depends on Policies of Those Elected
April 29, 2018 1 Comments
By: Dave Rogers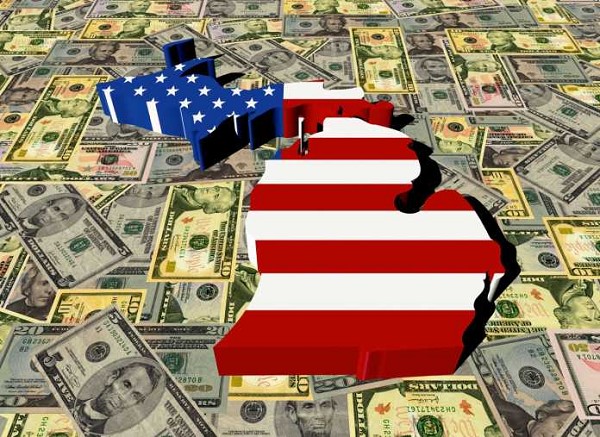 Journalists are aiming their spotlights on candidates for state office to be elected in November.
John Counts, an MLive.com writer, fearlessly nailed the abysmal state of the state in Sunday's Bay City Times.
Noting "a steady decline in jobs and wages, morale and optimism, an eroding manufacturing base, weakened unions, crumbling infrastructure and a war over school funding and performance," the newspaper documented in horrific statistics the loss of the Michigan Dream since 1968.
The only issue we can take with the conclusions is the statement: "In 1968, a person could walk into a car or parts factory with a high school diploma and get a job that paid well."
We seem to recall that a diploma was not needed to get a manufacturing job in 1968, -- but it certainly is needed now.
In fact, as this corner has opined for months, the 20 percent high school dropout rate is at the root of Michigan's problems.
Dropouts have few opportunities to complete their educations, to gain a diploma that is the ticket to life success. We should not wonder why we don't have enough college graduates when we are drowning in dropouts just at the time when more education, not less, is the key to a strong society. Poverty, crime, welfare, prison -- all are hyper-expensive alternatives to spending for high school completion.
Officials to be elected in November include the governor, attorney general, U.S. Senator, U.S. representatives, state senators and state representatives. Counts commented: "They will set our agenda for the next several years and beyond. They will shape our future and the future of our children."
What the writer charitably refrained from mentioning is the culpability of officials over the past two decades in putting Michigan in the declining state that now must, somehow, be reversed.
We have written many times recently of the ideological trap reflected in condemning so-called "big government" and lumping schools in the same basket.
The siren song of cutting taxes, deferring road maintenance and turning schools over to private companies has bedazzled Michiganians far too long. The results of these policies are inherent in the statistics showing dramatic drops in median family income, per capita income and manufacturing jobs.
"Our manufacturing base is disappearing from under us, mostly due to a complex stew of globalization, automation, and demographic shifts," wrote Counts, noting: "In 1970, 36 percent of Michigan workers had manufacturing jobs, compared to 18 percent in 2016."
We shouldn't place all the blame on Republicans and conservatives: remember Democratic Gov. Jennifer Granholm proclaimed the irrelevance of manufacturing and the bipartisan optimism of officials crowing that putting more money into K-12 would produce a 100 percent graduation rate.
"There's talk of a service economy and new tech jobs, but will they be enough to sustain Michigan into the future?" Counts asks.
Not unless we restore funding for high school completion that will equip citizens for jobs paying above the minimum wage and allow them to escape poverty, creating a hopeless culture that is dragging down the entire state.
We look forward to the promise by MLive.com that its reporters will scrutinize the policies put forward by the candidates over the next few months.
###
---
"The BUZZ" - Read Feedback From Readers!
mac Says: On April 30, 2018 at 07:48 AM

Another problem is that a high percentage of students who do graduate from high school still can't read, comprehend and write well enough to get and hold decent-paying jobs, advance to a living wage when they have dependents, etc. The diploma alone does not assure they received a decent basic education.

Not just blaming educators. There's lots of blame to go around.
---

Dave Rogers




Dave Rogers is a former editorial writer for the Bay City Times and a widely read,
respected journalist/writer in and around Bay City.
(Contact Dave Via Email at carraroe@aol.com)

More from Dave Rogers
---
Send This Story to a Friend!
Letter to the editor
Link to this Story
Printer-Friendly Story View
---
--- Advertisments ---