NEED A JOB? Look to Agriculture, Says Jim Byrum of Michigan Agri Business
Young People Can Find Many Career Options in Ag Field, Report States
November 25, 2012 Leave a Comment
By: Dave Rogers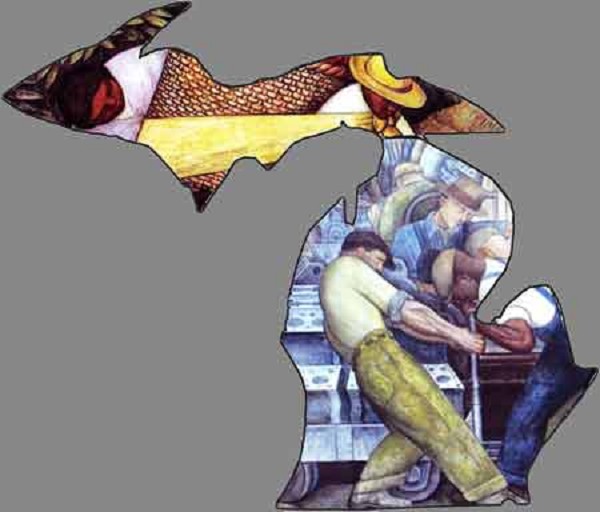 Michigan's agricultural sector is open for business and looking to hire.
What employment sector offers perhaps the greatest opportunity?
Agriculture, according to Jim Byrum, president of the Michigan Agri-Business Association, in his futuristic report Project 2025.
(See http://www.miagbiz.org/images/E0186601/Project_2025_91112_FINAL.pdf)
Byrum was among speakers here last year at a Bay Area Chamber of Commerce ag conference. In his report he expands greatly on issues explored in the conference here.
"Michigan's agricultural sector is open for business and looking to hire. One of our greatest challenges today and in the years ahead will be filling a significant talent and workforce vacuum," writes Mr. Byrum.
He says the association hears various themes on this issue: keeping kids in rural communities, helping kids from rural schools find higher education that fits their future plans, and finding people to fill both skilled and unskilled positions who have the work ethic necessary to meet the rigorous demands of agricultural occupations.
"Many have lamented the challenges of helping young people from rural areas find jobs and a quality of life sufficient to keep them in these rural towns, or to draw them back to rural areas after pursuing advanced education," he added.
Also important are the quality of life, including entertainment, socialization with peers of a similar background and experience, fast and reliable INTERNET access (broadband), proximity to cultural activities, and more.
Mr. Byrum admits: "The agricultural industry has done a poor job of explaining the 'new' agricultural industry, and the jobs available at all skill levels, primarily in rural Michigan. Stereotypical ag jobs highlighted by low pay, dust, long hours, little demand for skills and poor working conditions have long been replaced by job opportunities driven by technology, highly skilled positions, and competitive wages and benefits.
"It is true that during spring planting and fall harvest seasons, many jobs in agri-business require long hours, but the equipment and technology used today is much different than in the past," said Mr. Byrum, expanding:
"Site-specific agriculture, driven by satellite technology and auto-steer, make these jobs much easier than they used to be in one context -- working conditions -- but far more advanced with the addition of technology to the cab. A high school education isn't enough anymore for many of the jobs available in agri-business."
Decades ago, ag sales positions used to be relatively low-tech, but with constant changes in technology, from crops and crop varieties to new soil fertility products and application methods and timing, it is a much different environment today.
The ag industry is struggling to find people to manage complex grain and agronomy facilities. The generation that "grew with the growth" of the facilities is at or nearing retirement.
"It is estimated that a full 50 percent of the managers of these facilities will retire within the next 10 years," he wrote. "Many of the existing managers in these positions have watched and directed the growth of plants over time; and as they leave the ranks, finding their replacements will not be easy."
He also said new managers will need a stronger educational background, experience across the industry, leadership skills and the ability to provide vision for the next level of operation. They need strong people skills to communicate with both employees and customers, and at least a general understanding of the equipment under their care.
Internal operations managers, whether inside a grain, agronomy or dry bean processing plant, are also running large businesses in their own right. The technology advances inside these plants are as dramatic as those in the field.
Again, education and experience, as well as communications and people skills are critical. There are almost no candidates available for grain merchandising or trading positions, and people for these positions are in increasing demand.
There are hundreds of jobs requiring a lesser skill set available in agriculture, particularly on farms. The dairy, pork, poultry, fruit and vegetable industries in Michigan need people to harvest their crops and care for their animals. While many of these positions are filled by immigrant or migrant populations, it is not because they are low-wage positions with poor benefits.
Many of these positions offer health care and other benefits, while paying well above the minimum wage. It has simply been very difficult, if not impossible, to find workers locally to do these jobs on a reliable basis.
We have lost crop production because of the lack of labor, and lose quality because of delayed harvest. Producers are increasingly frustrated, and their expansion plans stymied because of labor issues.
There are opportunities for young people to find great and rewarding jobs and careers in rural Michigan, but advanced education is necessary for most positions, which leads to the next major quandary.
Finding ways for high school graduates from rural areas to secure advanced education, especially in agriculture, is getting more and more difficult.
Many agri-businesses would also provide jobs and internships for these students to provide exposure to ag careers while they are pursuing an education.
"The Agricultural Technology program at MSU provides another avenue for advanced education, and is a solid choice," he wrote. "Nevertheless, we need to expand our options."
"Finally, in many respects, beyond specialized agricultural knowledge, our industry needs people who can work with others, have strong communications skills and have a great work ethic, just like every other industry. While these criteria seem basic, it is getting more and more difficult to find people with these skills." ###
---
---

Dave Rogers




Dave Rogers is a former editorial writer for the Bay City Times and a widely read,
respected journalist/writer in and around Bay City.
(Contact Dave Via Email at carraroe@aol.com)

More from Dave Rogers
---
Send This Story to a Friend!
Letter to the editor
Link to this Story
Printer-Friendly Story View
---
--- Advertisments ---