More From Dave

Dave Rogers




Dave Rogers is a former editorial writer for the Bay City Times and a widely read,
respected journalist/writer in and around Bay City.
(Contact Dave Via Email at carraroe@aol.com)
105 recent articles by Dave on file since (2017-12-26)

Jun 24, 2019
TOUGH SCHOOL CLIMB: State Needs 20 Years to Regain Education Vitality
Jun 12, 2019
JOPKE TENNIS CENTER OPENS
Jun 11, 2019
LOOKING BACK: Bay City Eastern Revived After 97 years
May 27, 2019
STATE STILL IN DUNCE CAP: Proposal A Seen Academic Failure as Changes Loom
Apr 28, 2019
SUPPORT FOR PLAN: Superintendents Back Governor on Schools
Apr 15, 2019
HOPE FOR ROAD FIXES; Local Decision-Making Proposed
Mar 31, 2019
AHOY, TALL SHIPS: 11 Vessels to Visit Bay City July 18-21
Mar 16, 2019
GREAT LAKES ICE COVER: Shrinking Arctic Ice Heightens Environmental Concern
Mar 11, 2019
BRIDGE PLANS: Public Weighing Pros and Cons of Privatization
Mar 5, 2019
UPTOWN EXPANDS: Once Blighted Brownfield Continues to Rise & Shine
Feb 24, 2019
RECLAIM MSU: Group Cites Recent Turmoil as "Shameful Negligence"
Feb 17, 2019
CRADLE TO CAREER: Governor Whitmer has Ambitious Education Agenda
Feb 11, 2019
ANTI-LYNCHING: Bill Backed by Bay City Solon OK'd by Senate After a Century
Feb 7, 2019
STEM PATHWAYS: Local Group Links to New Federal Training Initiative
Feb 1, 2019
SCHOOL FUNDING: Michigan's Penurious Effort = Poor Student Learning?
Jan 22, 2019
VETS GROUP: Makers Space/Learning Center Being Developed
Jan 17, 2019
COACH DEVENDORF: BC Central, Syracuse Star Scores High in Detroit Mercy Job
Jan 16, 2019
GOOD, BAD NEWS: Amazing Number of Jobs Open, Few to Fill Them
Jan 8, 2019
NEW ARTS CENTER: Saginaw Native Heads Bay Harbor $50 Million Project
Jan 8, 2019
TRAINING GRANTS: Michigan Works Gets $1,8 Million for 52 Area Employers
Dec 30, 2018
YOUTH WORK INITIATIVE: Local Group Joining National Effort a Good Start
Dec 23, 2018
MEDICAL CUT FEARS: New Policy May Displace Thousands From Coverage
Dec 15, 2018
TRUMP APPROVAL: President's Ratings in Michigan Rise in MSU Poll
Dec 12, 2018
SICK LEAVE CHANGES: Chamber President Reviews Work of Legislature
Dec 9, 2018
OH! DEER!!!- More and More Crashes Imperil Drivers
Dec 2, 2018
GRADUATED INCOME TAX: Poll West Michigan Most Favorable, Thumb Lowest
Nov 20, 2018
UPTOWN SOARS: New Building, Plans For Old Sears Site, Accelerate Growth
Nov 18, 2018
WORKFORCE PRIORITY: Vocational Training Needed to Spur Job Growth
Nov 11, 2018
ELECTION RESULTS:Bay County Voters Hot for Pot, Ending Gerrymandering
Nov 3, 2018
SAGINAW CTE: Schools Aim to Bolster Job Readiness
Oct 26, 2018
VOTING CHANGE DUE? Poll Shows Same Day Registration Favored
Oct 14, 2018
AWARENESS GAP: State Aims to Increase Student Apprenticeships
Oct 11, 2018
LIBRARY HONORS: Bay County System Wins Excellence Award
Oct 7, 2018
SAGINAW CRIME DOWN: State's Community Ventures Great Success
Oct 4, 2018
UPTOWN SURGES: Shaheen Development Announces Expansion at Old I-B Site
Sep 30, 2018
AUSABLE FISH FARMING ENDS: Lawsuit Settled, Hatchery Preserved
Sep 30, 2018
YOUNG PARENTS: Michigan Has 85,000 Who Face Barriers, Study Shows
Sep 24, 2018
NEW HOME FOR $1,045? Sure, From Bay City's Aladdin ... in 1920!
Sep 20, 2018
BIZ-ED AWARD: Chamber Lauds Teacher Ethan Shannon, Industrialist Alan Fonzi
Sep 15, 2018
LOST WAGES: Unfilled Jobs Said to Cost State $49 Billion a Year
Sep 4, 2018
APPRENTICESHIPS KEY: State, Industry Leaders Agree on Need
Sep 4, 2018
TURNOUT THE KEY: Whitmer Leads Schuette 41-35 But November Vote Seen Tossup
Aug 28, 2018
NORTHERN DILEMMA: Traverse City Group's Protest Ongoing for 7 Years
Aug 20, 2018
KIDS HIT AGAIN: Raiding of K-12 Funds By Legislature Continues
Aug 18, 2018
PIGGY BANK: Public is Opposed, But Solons Keep Stealing State Aid Funds
Aug 11, 2018
APPLY HERE NOW! Many Positions Available in Construction Trades
Aug 5, 2018
CHEROKEE HISTORY: Tribe's Freedom Quest Leads to Abolition of Slavery
Aug 4, 2018
TECHNICAL ED IN HIGH GEAR: Snyder Pushes Better Access to Career Pathways
Jul 27, 2018
STATE OF EMERGENCY: UP Flooding Prompts Charity from Mackinac Island
Jul 21, 2018
GUV RACE TOSSUP: Whitmer Leads Schuette by 5 in Real Clear Politics Poll
Jul 15, 2018
MI TOP 10 IN EDUCATION? We See Democratization as Vital
Jul 15, 2018
PRIMARY CANDIDATES: County Clerk Luczak Issues List for Aug. 7 Voting
Jul 11, 2018
GETTYSBURG LORE: Little-Known Facts About Civil War's Most Crucial Battle
Jul 5, 2018
MUSICAL PATRIOTISM: "Governor's Own" Band Hosted Here
Jul 1, 2018
GARBER TO HARVARD Jon Paul Morosi Now Big League Sportscaster
Jun 30, 2018
MARSHALL PLAN: Gov. Snyder Launches $100 Million Jobs Program
Jun 25, 2018
UNMARRIED PARENTS: Only 35% of Moms Have Partners, Pew Research Shows
Jun 21, 2018
WIND BONANZA?: Economic Blessing to Some Farmers, Abhorred by Others
Jun 17, 2018
BAY CITY EXCEPTIONALISM: History Makers, Downtown Get High Grades
Jun 17, 2018
POT VOTE DICEY: Legal Marijuana Not a Slam Dunk, Opponents Say
Jun 17, 2018
TOO TALL, TOO CLOSE, TOO LOUD: Windmill Controversy Arises in Monitor
Jun 9, 2018
MICHIGAN POTTED? Movie May Secure Fame for Movement's Start
Jun 3, 2018
50-YEAR VISION: Michigan Infrastructure a $4 Billion/Year Issue in Election
Jun 3, 2018
MORE STEM TRAINING? Advocacy Group Backs Scientists for Congress
May 27, 2018
WALLEYE TOUR: Cabela's Event Slated June 14-15 in Saginaw Bay
May 20, 2018
MEMORIAL: Pine Ridge Cemetery/Soldiers' Rest to Honor Civil War Vets
May 17, 2018
DOLLARS FOR KIDS? Legislators Asked to Prioritize Child Poverty
May 13, 2018
TENNIS PARK NAMED: New Facility Named for Educator Dr. Janet Jopke
May 5, 2018
PAVILION LAUNCH SET: Musical Events to Use New Wenonah Park Facility
Apr 29, 2018
REINVENTING MICHIGAN?
Everything Depends on Policies of Those Elected
Apr 26, 2018
WEED VOTE ON: November Ballot to Include Recreational Marijuana
Apr 21, 2018
SILENT HERO: Central High's Dylan Steele, Craig Windt Headed for Normandy
Apr 17, 2018
BAY FUTURE: 600 New Jobs, $300 Million Investment Exceeded in 3 Years
Apr 14, 2018
POISON GAS: U.S. Took 73 Years to Agree to Ban Chemical Weapons
Apr 8, 2018
DISINVESTMENT= $2.5B: In 25 Years, Michigan Has Gutted Education Funding
Apr 8, 2018
EDUCATION = BIG GOVERNMENT - Strange Political Stance Weakens Society
Apr 4, 2018
DACA COSTS: Michigan League for Public Policy Cites $450 Million Loss Fears
Apr 4, 2018
RECALLING DR. KING: A Visit to His Church in Alabama was Inspiring
Apr 4, 2018
TEAR DOWN LIBERTY BRIDGE?
Back to the Stone Age Idea Surfaces
Mar 24, 2018
MICHIGAN SCHOOLS: Leaders Still Puzzled, Conflicted About Low Performance
Mar 23, 2018
CHAMBER SUCCESS:2018 Leadership Class Raises $8,000 For Camp Fish Tales
Mar 18, 2018
ICY CHRYSLERS: Ship Built 1896 by Wheeler in Bay City Still Making News
Mar 13, 2018
MI ROADS HIGHLIGHTED: Sen. Peters, MML's Dan Gilmartin Lead Charge in D.C.
Mar 12, 2018
DOWNTOWN'S FUTURE: Millennials Drive Growth, Says Hiss Jewelry's Tom Tabor
Mar 11, 2018
MANSION DREAM: Developer Eyes Residential Ambience at Old Gas Station Site
Feb 22, 2018
THE GUN DEBATE: New Political and Court Challenges Likely on the Horizon
Feb 20, 2018
INNOVATE MIDLAND: Entrepreneurs Find Resources at New Business Center
Feb 19, 2018
REMEMBERING THE MAINE: Two Bay Cityans Killed Aboard Battleship in 1898
Feb 16, 2018
WHY DROPOUTS? United Way Leads Efforts to Research, Address Problem
Feb 15, 2018
CASS AVENUE BRIDGE: Bay City Growth Hampered by Loss of South End Span?
Feb 11, 2018
BRIDGES ROAD MAP: Secret to Township Voter Approval? Follow 1970 Plan
Feb 2, 2018
NO RAW SEWAGE: Bay City Wastewater Treatment Said "Best in Michigan"
Jan 27, 2018
SPOTLIGHT ON WOODY: Super Bowl Coin Toss Features Medal of Honor Recipient
Jan 26, 2018
"DOC" FINALLY GETS MEDAL: After 48 Years, Vietnam Heroism Recognized
Jan 25, 2018
LEONARDO: Len Falce, the Ultimate Artiste with a Leica, Sense of History
Jan 20, 2018
BRIDGING THE GAP: City, County Leaders Grasping Olive Branches Hopeful Sign
Jan 19, 2018
REP. ELDER'S STAND: Enhancement Millages Should Go Only to Public Schools
Jan 15, 2018
WOMEN VETS: To Be Honored at Red, White, Brew Revue Feb. 10, State Theater
Jan 14, 2018
CAREER FOCUS: State On Track with Schools' Emphasis on Job Readiness
Jan 13, 2018
WORLD VISION: "Since Rotary Came the Children Stopped Dying"
Jan 12, 2018
CORRECTING THE RECORD: Dow, Not Conant, Made Mustard Gas in World War I
Jan 11, 2018
BRIDGE POSITION: Bay County Leadership Looks to City for Plan
Jan 7, 2018
BRIDGE CLOSING: Independence to be Shut 3 Months for Repairs
Jan 1, 2018
POISON ON TWO FRONTS: U.S. Marines were "Drunken Rowdies," Germans Complain
Dec 31, 2017
OLD BRIDGE DAYS: We Started Out With Toll Spans, Why Go Back?
---
--- Advertisments ---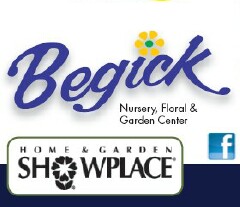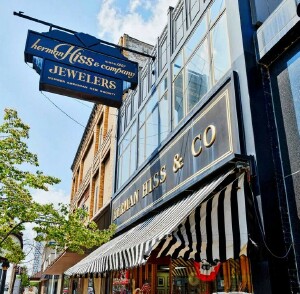 ---
0130 nd 06-22-2019
---
Today's MyBayCity.com Stories
November 25, 2012
Check the News in our other local publications (n)
SPONSORED LINKS
---
LOCAL LINKS
(Ads not affiliated with Google)
---
---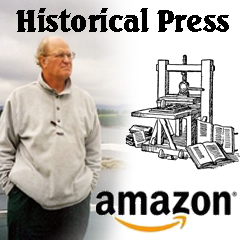 ---
Ads By MyBayCity.com
Bay Area Chamber of Commerce
Click Here to Visit Our Site!


Improving The Economic Climate, Business Environment & Quality of Living Throughout The Bay Area
---
Ads By MyBayCity.com
Historical Press - By Dave Rogers
Purchase Your Copy Today!


http://www.amazon.com/D.Laurence-Rogers/e/B001KCA8ZY/ref=ntt_athr_dp_pel_pop_1
---
---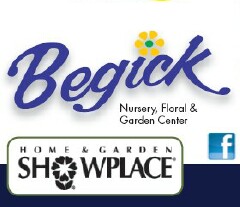 ---
---