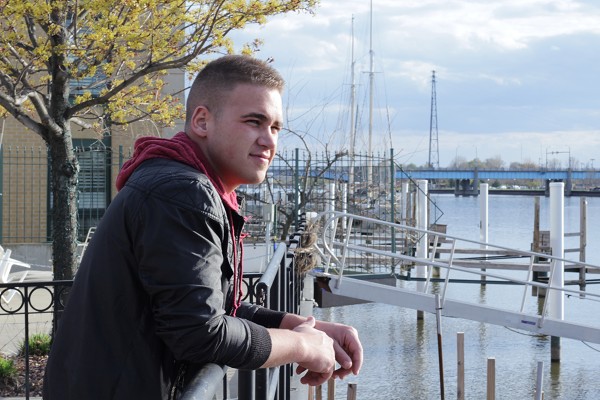 Michigan Idol can be a Crucial Step in Your Career in Music
April 29, 2012
By: Sean Connelly
Week three of Michigan Idol Season 4 is in the books and the competition is heating up.
After the first two lackluster weeks of the season, the competition and the count of recurring contestants picked up. This week's judges seemed to agree. After hearing Debi Schmieder perform Sugarland's Stay, Joey Atchinson, Season 4 judge and Season 3 winner, was full of praise. "I love that you're always in key. You've got an incredible voice."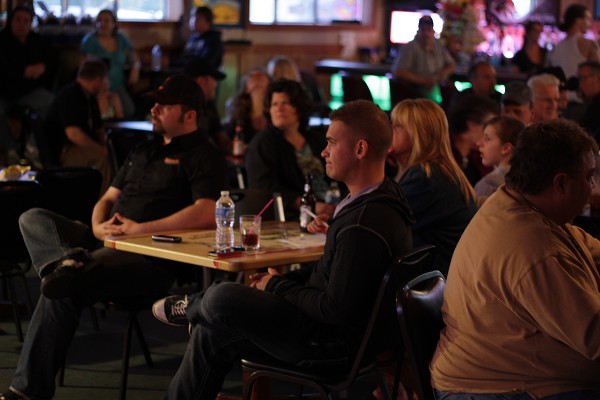 Michigan Idol Judges taking in a performance.
Photo by Sean Connelly
© MyBayCity.com
But Schmieder wasn't the only one to impress. After placing in the top 5 in Season 3, Travis Paten made his return to Michigan Idol at the Willew Lounge. His performance was one to remember once again, as he entertained the crowd in a way that only he can. Judge Atchinson was the first to compliment Paten on his talent, "When I first saw you [Paten] last season I thought, [crap], that's my competition?"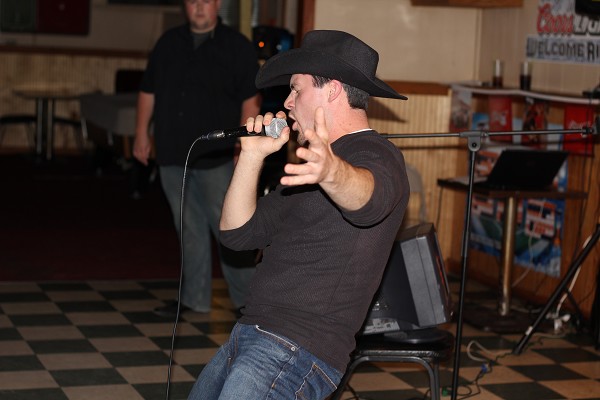 Travis Paten puts on a show for the Willew crowd.
Photo by Sean Connelly
© MyBayCity.com
Paten is no stranger to singing competitions, having been in his share recently. "I want to sing in front of as many people as possible," said Paten on his passion for performing, "I hope, I really hope, that I end up in a band some day."
And that's really what Michigan Idol exists for. It's a place where aspiring artists can come to get the experience of performing live in front of a crowd, and it's proven to be one of the first steps in the journey to becoming a recorded artist. Season 3 winner Joey Atchinson feels pretty strongly that Idol is a great way for artists to gain exposure, "I think anyone trying to pursue a music career should do a contest like Idol," said Atchinson, "It gets your name out there, it helps you get comfortable in front of the crowd, and if you win it's always good to see on your musical achievements."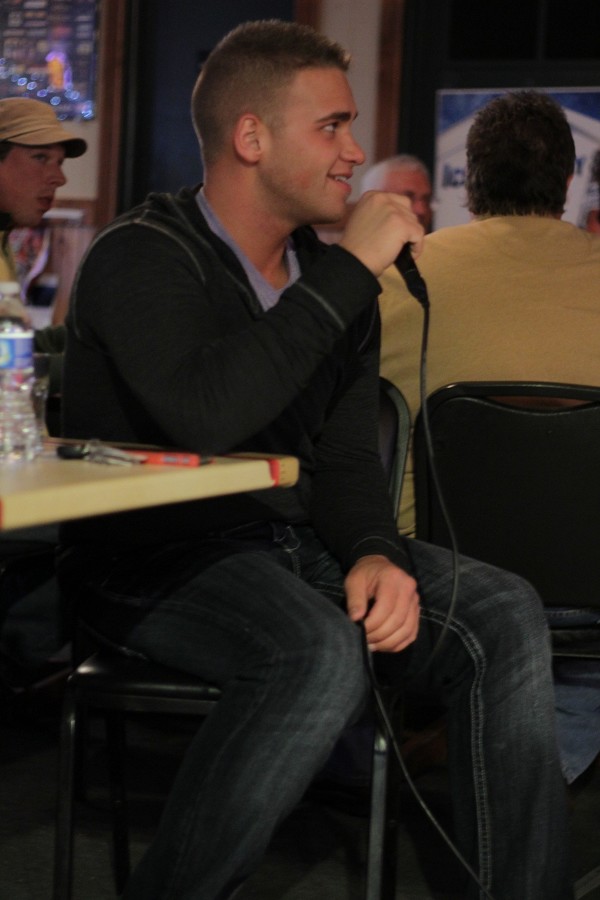 Joey Atchinson praising a contestant.
Photo by Sean Connelly
© MyBayCity.com
"Winning Michigan Idol was amazing," Atchinson added, "seeing the time I put in to practicing and preparing for each night of the competition pay off when I came in first over the other fantastic performers was incredible."
Many artists go on to record their own music after winning Idol, it's even been a part of the grand prize package in the past. "There's no better feeling than watching the process of putting everything together piece by piece," said Atchinson of his time spent recording at the Reed Recording Studio, "and then listening to the final cut and just loving it."
Joey's own original music recorded by Andy Reed is available for download on iTunes and CDBaby.com. Just search for Joey Atchinson on both mediums.
Michigan Idol Season 4 continues this Wednesday at the Willew Lounge in Bay City. Warm-ups start at 7PM with the competition getting underway around 8PM. This season's grand prize is a brand new 50cc Schwinn Hope Scooter courtesy of Steven's Cycle of Bay City.
Artists who are still looking to get in to the competition can do so, as they must be present in 5 of the 10 weeks for the competition. The contestants top 5 scores will be combined to determine the winner on June 13th, 2012.

(L/R) Jesse Fisher, Shannon Schneltler, Debi Schmieder, Chad Carter, Travis Paten
Photo by Sean Connelly
© MyBayCity.com
The Michigan Idol Show at WILLEW is Sponsored by: