MyBayCity.com
Leave a Comment
The Editors of MyBayCity.com invite you to leave a comment about the article you are reading. That article is still open in another browser window or tab. You can click back to view it then return to this comment form.
Your comment will be reviewed by the editorial staff and then added to the bottom of the article.
The Editors of MyBayCity.com reserve the right to edit your comment for length and content and will make the final decision to post the comment with the article.
---
Business Article 07031: 27-May-12

Bird's Custom Framing Wins Awards

By: O. J. Cunningham
---
"The BUZZ" - Read Feedback From Readers!
birds Says: On May 31, 2012 at 06:17 PM

Thanks O. J. for taking the time to come to our shop. We appreciate you publishing our story. We worked very hard for this and are so happy that you helped us share it with others!

Hopefully we'll be doing this again in January...after we get back from Vegas!
jenkins3723 Says: On June 07, 2012 at 01:59 PM

Way to go mom! we are all very proud of you!!

You all worked so hard! Good luck in Vegas :)
---
--- Advertisments ---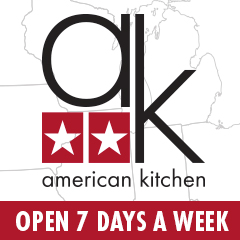 ---