MyBayCity.com
Leave a Comment
The Editors of MyBayCity.com invite you to leave a comment about the article you are reading. That article is still open in another browser window or tab. You can click back to view it then return to this comment form.
Your comment will be reviewed by the editorial staff and then added to the bottom of the article.
The Editors of MyBayCity.com reserve the right to edit your comment for length and content and will make the final decision to post the comment with the article.
---
Outdoors Article 07041: 27-May-12

Great Lakes Hit By Another Invasive Species:
The Bloody Red Shrimp

By: Dave Rogers
---
"The BUZZ" - Read Feedback From Readers!
WALLWE Says: On May 29, 2012 at 09:33 AM

BLOODY RED SHRIMP LOOKS LIKE A GREAT FOOD SOURCE FOR GRAT LAKES FISH.. SURELY SALMON AND BASS EAT CRUSTACEANS. SHRIMP COULD DEVELOP INTO GREAT FOOD SOURCE FOR RESTAURANT MENUS.. WHY MUST WE INSIST ON KILLING EVERYTHING WE ARE NOT FAMILIAR WITH? I'M GOING TO SEARCH THEM OUT AND MAKE A FINE CIOPPINO WITH MICHIGAN WHITE WINE, MICHIGAN TOMATOES, MICHIGAN ONIONS AND GARLIC A LITTLE KOSHER SALT YUMMY ....
---
--- Advertisments ---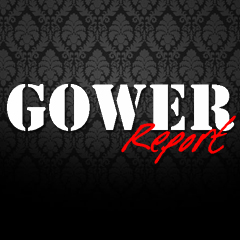 ---