MyBayCity.com
Leave a Comment
The Editors of MyBayCity.com invite you to leave a comment about the article you are reading. That article is still open in another browser window or tab. You can click back to view it then return to this comment form.
Your comment will be reviewed by the editorial staff and then added to the bottom of the article.
The Editors of MyBayCity.com reserve the right to edit your comment for length and content and will make the final decision to post the comment with the article.
---
Columns Article 10505: 06-Jul-16

RUMOR CAMPAIGN: Barcia vs. Hickner Race Turns Dark, Nasty

By: Dave Rogers
---
"The BUZZ" - Read Feedback From Readers!
timboquinn Says: On July 08, 2016 at 04:33 PM

I agree completely with Dave Rogers. I worked for Tom Hickner for over seven years as Bay County's Personnel Director. In my career, it has been very rare to find someone with Tom's integrity, character, and business acumen.

Tom understands budgeting better than almost anyone -- he is a master at being both efficient and effective in the use of taxpayers' funds. The fact that Bay County has a balanced budget over 20 years despite tax revenues almost two million less than 2008 is proof enough.

Tom enjoys a good working relationship with the Board of Commissioners, a very responsible and business-like group. The County is blessed with this combination of leadership.

In all my years as Personnel Director, Tom has never tried to influence the choice of candidates for employment -- he has steadfastly insisted that the County hire the best person, and never has made a choice based on some political or personal reason.

Tom cares deeply about the people of Bay County and every constituent's problems and always treats everyone respectfully.

One of Tom's opponents is rumored to have made promises to some County employees that he will get them big raises, including cost of living allowances each year. First of all, all of the bargaining agreements expire this year and it will be another three years before wages can be renegotiated. More importantly, though, is that the County Executive has no power over raises -- the economic packages for labor contracts is decided exclusively by the Board of Commissioners for the current period and until the next set of negotiations when the current labor agreements expire on December 31, 2019.

None of Tom's opponents in this election have any significant administrative experience. It is far different to be a legislator, one who votes on laws but doesn't have to administer them, than to be in charge of over 300 employees in many different departments.

This County is well run, thanks to Tom, the Board of Commissioners, and the many professionals that make up the County's administration and the good, hardworking employees in the County's 12 unions. The County embraces a good working relationship with its unions, while still maintaining a balance with good sound fiduciary policy.

There are not many counties in Michigan which have fully funded pension plans. Bay County is 112% funded. There are not many counties with a rainy day fund of over 14 million dollars, with an operating budget of about 32 million a year.

Finally, I don't know about you, but I am already very tired of dirty politics. Tom has never stooped to that level even though, as Mr. Rogers points out, others have.

It would be a mistake to change leadership at the County Executive or Board of Commissioners at this time.
dgrip1 Says: On July 08, 2016 at 05:00 PM

I strongly disagree with all your comments about Jim Barcia I have nothing but the greatest respect for him I really do not like the campaign getting nasty so cool it Mr Rogers do not act like the Republican carnival
crgoulet Says: On July 08, 2016 at 09:21 PM

I find it quite ironic Dave that at the bottom of this "article" you self proclaim to be a "former editorial writer for The Bay City Times, and widely respected journalist / writer in and around Bay City". No credible journalist would write such a ridiculously one-sided piece, and publish it to a website with more advertisements than a cheap magazine. I'm not sure who you're trying to impress, but it failed.
mgaken9517 Says: On July 09, 2016 at 12:40 PM

Tom has done a good job and will get my vote.
behmlanderw Says: On July 10, 2016 at 11:53 PM

Mr Rogers, I think the question you should be asking is what has happened to the current administration that the Democratic party felt so strongly to see a change. Jim won't have entered the race if thing are fine. I have 31 years in county employement. I'm not a disgruntly employee, I believe I have a right to support Jim Barcia without having to worry about being fired. But that's out the door. Interview the blue/pink collared workers and allow them to use false names as not be targeted for speaking out.
behmlanderw Says: On July 12, 2016 at 12:14 AM

Mr Rogers, Thanks for the email. Wow, i must have wrote that all wrong. To me, if a seasoned politician is running againt an incumbent, under the Democratic ticket, then maybe you should be asking what has happened. If I were a journalist, I would dig deeper, ask more questions and not print a piece that is so one sided.
---
--- Advertisments ---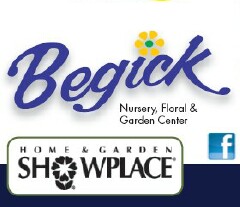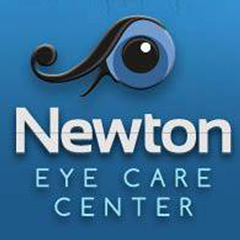 ---
0390 nd 09-22-2018
P3_NewspaperID = 'noPaperID' - P3_ArticleID = '10505' - v 101810.1246
SPONSORED LINKS
---
LOCAL LINKS
(Ads not affiliated with Google)
---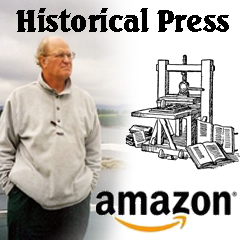 ---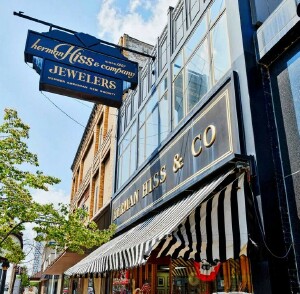 ---
Ads By MyBayCity.com
Historical Press - By Dave Rogers
Purchase Your Copy Today!


http://www.amazon.com/D.Laurence-Rogers/e/B001KCA8ZY/ref=ntt_athr_dp_pel_pop_1
---
---
---
---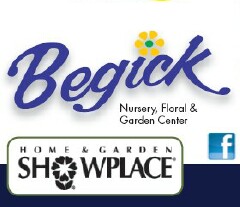 ---