MyBayCity.com
Leave a Comment
The Editors of MyBayCity.com invite you to leave a comment about the article you are reading. That article is still open in another browser window or tab. You can click back to view it then return to this comment form.
Your comment will be reviewed by the editorial staff and then added to the bottom of the article.
The Editors of MyBayCity.com reserve the right to edit your comment for length and content and will make the final decision to post the comment with the article.
---
Opinion Article 10647: 27-Nov-16

KIDS & SCHOOL: No Way Education Gets Better With 6-7 Hours of TV Per Day

By: Dave Rogers
---
"The BUZZ" - Read Feedback From Readers!
vic.jaras Says: On December 15, 2016 at 11:49 PM

Nice job Dave. It is amazing how those who claim to "support" education want to leave out the teacher.

If you look at the problem with literacy, it is a classic case of corruption and misdirection.

Did you know that all of the thousands of curriculum packages sold by the big textbook companies have little value? A recent study of the effectiveness, showed only ONE program that worked to improve a child's reading and that was READING RECOVERY because it involves direct instruction by a teacher.

Yet, school administrators keep complaining about how expensive it is to have a teacher help a struggling student and waste millions of dollars a year looking for a "silver bullet" that will not require a teacher only to fail with taxpayer money again and again.


Education needs to be accountable to their community.

We have a worker shortage with 3 million available jobs but education is not interested in creating new curriculum to fill these jobs. Businesses would love to fund real education that can fill these jobs but for over 10 years nothing has changed.

There is no such thing as a child who cannot learn, but there are too many adults who do not care about kids making decisions that affect their futures and this has to change.


---
--- Advertisments ---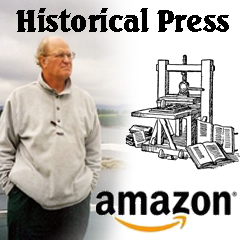 ---