MyBayCity.com
Leave a Comment
The Editors of MyBayCity.com invite you to leave a comment about the article you are reading. That article is still open in another browser window or tab. You can click back to view it then return to this comment form.
Your comment will be reviewed by the editorial staff and then added to the bottom of the article.
The Editors of MyBayCity.com reserve the right to edit your comment for length and content and will make the final decision to post the comment with the article.
---
Columns Article 3286: 19-Nov-08

Like a Medieval Kangaroo Court, Congress Pillories the Auto Industry

By: Dave Rogers
---
"The BUZZ" - Read Feedback From Readers!
m_pangborn Says: On November 19, 2008 at 06:16 PM

Not residing in the great state of Michigan for quite some time now, I reflect on the decades of economic instability throughout the state which was always directly linked to the automotive industry and Michigans' reliance as a whole for it's growth and employment potential. I can remember quite a few time when UAW and Union strikes affected everyone in a trickel down sort of way. When the "Automotive Giants" stop making cars everything else stops as well. And now these same Giants that made billions during the good times did nothing to plan for the bad times. Now they are asking for money to help continue to run and function on levels that were only periodic boom periods, for the top executives for the most part. maybe it would be in the best intereste for the federal government to turn the other way and deregulate them on a "sink or swim" approach. The state has been held houstage long enough by he "old boy" network and should look to the new more viable ways of creating new employment pathways to those that are willing to make the state of Michigan home instead of a summer get away. I left home for many personal and economic reason and for the most part the reason I reside in Chicago is because of the diversity of economic avaialablity. I will be vacationing in Michigan for the Thankgiving Holiday and will be returning back to where there is a sense of finacial security
wilbert.dunn Says: On November 20, 2008 at 08:50 AM

I totally agree with Mr Rogers comments. Our so called law makers dont have a clue about what is happening in the US Auto industry. Its a shame, and I am totally disgusted with what I am witnessing. What in the world have they been smoking?
bdbpem Says: On November 20, 2008 at 01:02 PM

Dave,
Great observation of the kangaroo court, I also watched the entire hanging. Alleged good servants of the people, those who conducted the court should be ashamed of their conduct.
They forget they drove our nation into the greatest debt the world has ever seen. Yet they continue to take their pay increases and all the perks that go with them. Perhaps the Senate and House Reps. should work for a $1.00 a year until the national debt is paid off, as they suggest the Auto Workers And Auto Management should take concessions.
How easy it is for them to forget the contribution that General Motors, Ford, Chrysler has made to keep America free and proud. For 100 years The Auto Industry made Vehicles and munitions that have been used in every war, especially WWII when G.M. Ford, Chrysler and the United Auto, Airospace and Agriculture Workers Union as well as all heavy industries and all labor unions put contracts and wages and profits on hold to give its all to the war effort. Without their contribution we could not have won WWII.
Now those in congress want to turn their backs on those who need help the most, NOT WALL STREET. Shame on them, They drove the economy into the ground, And thats what drives sales and service. They have all been good representatives of Wall Street and corporate greed as well as FREE TRADE NOT FAIR TRADE TO Mexico, China,Japan, South Korea, India and the rest of the world. Perhaps they should move there seeing they bought and paid for them.
An Observer says: On November 20, 2008 at 01:54 PM

OK, I think the auto industry must be saved. It's a fundamental part of the economy. But I have little sympathy for the CEO's, both at the company and the union level.

It was offensive to hear one of the CEO's, when asked if he'd do the $1 a year package, say "I think I'm OK." The pay scale is completely out of proportion.

The argument that you have to pay multi-millions to attract the best management is a myth put forward by the CEO club. If what those millions purchased is the best and brightest, then this country has a real problem.

I can't totally absolve the union either. They've been feeding at the trough too. I feel for the retirees, but in some ways auto worker benefits relate to other worker benefits the way auto CEO pay relates to rank and file pay.

Bottom line. I'll go along with saving the auto industry, but only with a total restructuring of management. And I'll be happy to see the auto worker retirees protected provided every other retiree gets the same protection!
---
--- Advertisments ---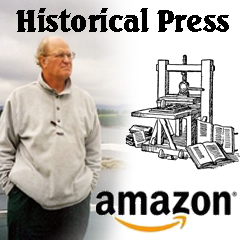 ---
0390 nd 05-18-2019
P3_NewspaperID = 'noPaperID' - P3_ArticleID = '3286' - v 101810.1246
SPONSORED LINKS
---
LOCAL LINKS
(Ads not affiliated with Google)
---
---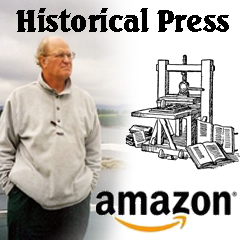 ---
Ads By MyBayCity.com
Rotary Club of Bay City
rotary.org


Click Here To Join Today
---
Ads By MyBayCity.com
Historical Press - By Dave Rogers
Purchase Your Copy Today!


http://www.amazon.com/D.Laurence-Rogers/e/B001KCA8ZY/ref=ntt_athr_dp_pel_pop_1
---
Ads By MyBayCity.com
Rotary Club of Bay City
rotary.org


Click Here To Join Today
---
---
---