MyBayCity.com
Leave a Comment
The Editors of MyBayCity.com invite you to leave a comment about the article you are reading. That article is still open in another browser window or tab. You can click back to view it then return to this comment form.
Your comment will be reviewed by the editorial staff and then added to the bottom of the article.
The Editors of MyBayCity.com reserve the right to edit your comment for length and content and will make the final decision to post the comment with the article.
---
Government Article 6892: 08-Apr-12

Sen. Stabenow Plants "Grow It Here, Make It Here" Economic Initiative

By: Dave Rogers
---
"The BUZZ" - Feedback From Readers!
irenedinauer Says: On April 09, 2012 at 09:17 AM

U.S. Senator Debbie Stabenow and U.S. Small Business Administrator Karen Mills are coming to Delta College TODAY, April 9, 2012, from 2:30 to 4:30 p.m. for, A Forum on Small Business Resources Providing Access to Capital Markets & Export Assistance. To register, call the Great Lakes Bay Regional Alliance at (989) 695-6100 or register online at http://www.misbtdc.net/workshop.aspx?ekey=50320078

Free to attend at Delta College, 1961 Delta Road, Lecture Theater G160, University Center, Michigan
---
--- Advertisments ---

---
0390 nd 05-15-2013
P3_NewspaperID = 'noPaperID' - P3_ArticleID = '6892' - v 101810.1246
SPONSORED LINKS
---
LOCAL LINKS
(Ads not affiliated with Google)
---
---
---
Ads By MyBayCity.com
DOWNTOWN BAY CITY
Click Here!


Come See What Everyone is Talking About!
---
Ads By MyBayCity.com
Bay Area Chamber of Commerce
Click Here to Visit Our Site!


Improving The Economic Climate, Business Environment & Quality of Living Throughout The Bay Area
---
---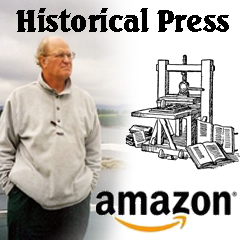 ---
---