EDUCATION CRISIS: Crippling Burden of America's Dropouts Cited
Ohio's Free Schooling for Over 22-Year-Olds Showing the Way
October 20, 2017 Leave a Comment
By: Dave Rogers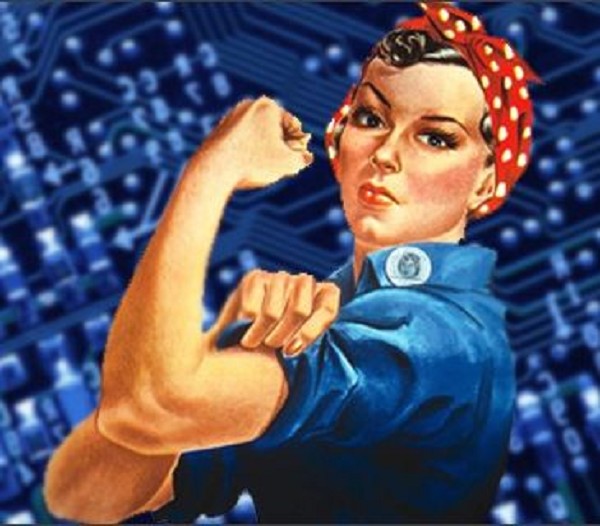 While Michigan limits persons over age 22 from free schooling toward a high school diploma, Ohio is showing the way in that vital educational arena.
That should motivate red-blooded Wolverines to measure up to the Buckeyes. Rivalries can stretch beyond the gridiron, and in this case, certainly should.
"High-school dropouts fare substantially worse than their peers on a wide variety of long-term outcomes," states a 2013 article in Issues in Science and Technology by Derek Messacar and Philip Oreopoulus, continuing:
"On average, a dropout earns less money, is more likely to be in jail, is less healthy, is less likely to be married, and is unhappier than a high-school graduate. Yet dropout rates in the United States have remained mostly unchanged, at roughly 30%, during the past three decades. This problem disproportionately affects low-income and minority students. Nearly half of these individuals do not graduate with their class."
A recent Michigan Association of Community and Adult Education (MACAE) conference in Grand Rapids, attended by nearly 200 educational professionals, shows that Michigan is gearing up to deal with the crisis of too few untrained workers colliding with the loss to the workforce of baby-boomers who are retiring in droves.
All that is needed now is for the Legislature and the Executive Branch of the state, as well as top educational leaders, to realize what past policy decisions have cost us -- and quickly change those destructive policies.
MACAE leaders note how, in the past 25 years, Michigan's vast networks of adult education centers, run by local school districts, helped dropouts gain their diplomas and create pathways to jobs and a successful life.
Now, with most of those educational pathways closed to about 20 percent of former students, an isolated underclass has been created, costs of which weigh down the ability of the state to grow and thrive as it has for decades since the Great Depression through World War II.
MACAE has summarized this state's abysmal record-- replicated in most of the rest of the country -- in workforce development, a key shortcoming of which is limiting funding for high school completion of non-graduates of high school over age 22:
1995 - Adult Education funded at $185 million;
1996 - Adult Education cut to $80 million;
2001 - Adult Education cut again to $75 million;
2003 - Adult Education cut to $20 million and moved from the Department of Education to Workforce Development;
2014 - Regional funding through 10 Prosperity Regions, no longer through Local Education Agencies (LEAs);
2015 - Adult Education funded at $25 million, but with 5% administration costs to Intermediate School Districts (ISDs), net $23,750 million.
There are currently 105 Adult Education programs in Michigan receiving funding and 11 Michigan counties with no Adult Education programs.
What services does Adult Education provide?
MACAE explains:
* GED and Adult Diploma classes;
*English Language classes;
*College and Post-secondary education preparation;
*Occupational and workplace skills preparation;
*Family literacy and parenting instruction;
*Citizenship/Civics Education;
*Basic skills enhancement.
"Technology and globalization are remaking Michigan's economy," states MACAE. "Workers and employers increasingly rely on higher-level skills to compete and succeed. At the same time, Michigan faces a shortage of skilled workers as the baby-boomer generation (born 1946-1964) retires. The growth of our economy will depend largely upon our ability to build the skill-set of all Michiganders -- including low-skilled adults and immigrants."
A new local non-profit organization, School-to-Work Pathways (S-W-P), is working with educators at Saginaw Valley State University to address some of the state's workforce drawbacks through S-T-E-M Apprenticeships. This is a business-education partnership designed to give non-graduates of high school an opportunity to train for high tech jobs like Computer Network Engineering that pay from $25 to $50 per hour.
One main focus of S-W-P will be to increase the number and skills of women, both in high school completion and in high tech skills. MACAE states: "The single most effective predictor of a child's future educational level is the educational level of the mother."
###
---
---

Dave Rogers




Dave Rogers is a former editorial writer for the Bay City Times and a widely read,
respected journalist/writer in and around Bay City.
(Contact Dave Via Email at carraroe@aol.com)

More from Dave Rogers
---
Send This Story to a Friend!
Letter to the editor
Link to this Story
Printer-Friendly Story View
---
--- Advertisments ---