On Labor Day 2010, Time to Reflect on Michigan's Economic Direction
Issues of Education and the Good of the Community as a Whole Are At Risk
September 5, 2010 Leave a Comment
By: Dave Rogers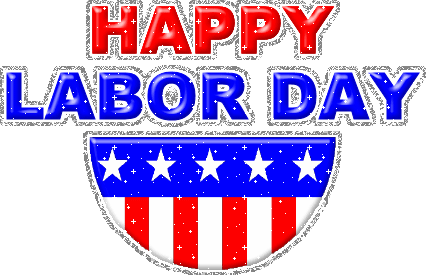 Among ideas being promoted as panaceas for Michigan's future are:
1. We should stop paying benefits to workers who are unemployed because it just encourages them to cease looking for new jobs; and
2. It's time to adopt "right to work" legislation barring unions from forcing workers to join on organized job sites.
I have listened to arguments on both sides of these issues and some points of contention rise immediately to the top.
First, according to Robert Reich, former Secretary of Labor, unemployment compensation averages about one-third of the amount workers earned on their previous jobs. Reich contends it is ridiculous to think that workers would be content with jobless pay benefits if they could find a job that paid more than they get on the dole.
Second, many state and private statistical sources assert that only about 7 percent of Michigan workers are unionized today, so adopting "right to work" legislation could not possibly have much effect.
The two candidates for governor, Republican Rick Snyder and Democrat Virg Bernero, agree that adopting "right to work" legislation would have very little longterm benefit for Michigan.
That the Republican candidate, Snyder, did not jump on the anti-labor bandwagon was refreshing, no doubt, especially to Democratic and Independent voters who are considering voting for him.
Then again, Snyder certainly knows that the issue is only a symbolic gesture to the right-wing tea party crowd who may not have all the facts at their disposal. It seems a clear indication that Snyder wants to embrace all branches across the political spectrum. And he certainly knows that joining the radical fringe elements will not get him elected.
We need to consider the sources of these ideas and their effect on the "big picture" of the Michigan economy. If you hear such ideas thrust at you, please look behind the headlines; most generally, you will find special interests at their root.
For instance, certain "think tanks" and "leaders" are heavily promoting the idea that schools are not underfunded, when we all know they are desperately in need of financial assistance.
Such ideas -- that we're putting too much money into schools -- are exactly counter to the widespread wisdom from nearly all philosophical arenas is that Michigan needs to improve its K-12 graduation rate and achievement performance levels to survive in today's economy.
Every responsible political and business leader is struggling to find a solution to increasing the level of college and university graduates to keep pace with eastern states and foreign countries who are producing a greater percentage of high-achieving graduates in engineering, science, math and other vital subject areas.
Those areas are the drivers of our economy, and Michigan finds itself left in the dust in the percentage of college graduates in most of our major cities.
The very "special interests" (read the money interests) who stand to benefit from a more vigorous Michigan economy are funding such self-destructive ideas and passing them off as more enlightened.
They are undermining our future, rather than joining and energizing the nascent movement to create a more fair world marketplace for manufacturing firms. We have been operating at a disadvantage for 30 years or more that our job base is so fragile that the structure of our economy, especially in Michigan, is frail and will not support the quality of life that we of the 50s and 60s generations had enjoyed.
It is no secret why there are no jobs -- they are all offshore, in China, Bangladesh, India, Mexico. Not only have we not been able to compete, our government has not used its diplomatic resources to stand up for its workers. The Obama Administration risks losing any cachet it might have had by neglecting this area of economic balance.
Making peace in the Middle East is fine, but if jobs in Michigan, Ohio and Indiana are fading away by neglect, the President is assuring he will be a one-termer. He can have a handful of Nobel Prizes, but that won't get him votes if the Heartland is impoverished.
Several years ago Prof. Charles L. Ballard, of Michigan State University, author of "Michigan's Economic Future," a book published by MSU Press, "demonstrated that a single-minded focus on cutting taxes and public services will not take Michigan where it needs to go." He continued:
"The level of taxation in Michigan is far lower than it once was, and Michigan's archaic tax system is increasingly unable to provide enough resources to make necessary investments for the future."
It is not "socialism," as some negative voices cry, to support education and to allow workers to survive until the job market improves.
About 60 years ago, a Bay City attorney, William Hellerman, wrote a little noticed book "A Portrait of Labor" that made an important observation about organized labor that deserves consideration on this Labor Day:
"In every country where labor unions have flourished and prospered -- Germany, England, France, the United States -- the economic and social standards are at a high level, while in those lands where labor has for various reasons failed, neglected or been unable to combine and associate itself for the common good, the standards of living, social conditions, health, welfare and education are deplorable. Italy, Spain, Poland, the Balkan nations, Russia, and Asiatic and African countries are examples of this."
Mr. Hellerman summarized: "Basically, the (labor) movement concerns itself with the betterment of the individual, by obtaining security for the whole."
Security for the whole, not for the privileged few whose message is mostly tainted with greed. That is the message that people who are conflicted about labor might well consider on this Labor Day.
---
---

Dave Rogers




Dave Rogers is a former editorial writer for the Bay City Times and a widely read,
respected journalist/writer in and around Bay City.
(Contact Dave Via Email at carraroe@aol.com)

More from Dave Rogers
---
Send This Story to a Friend!
Letter to the editor
Link to this Story
Printer-Friendly Story View
---
--- Advertisments ---