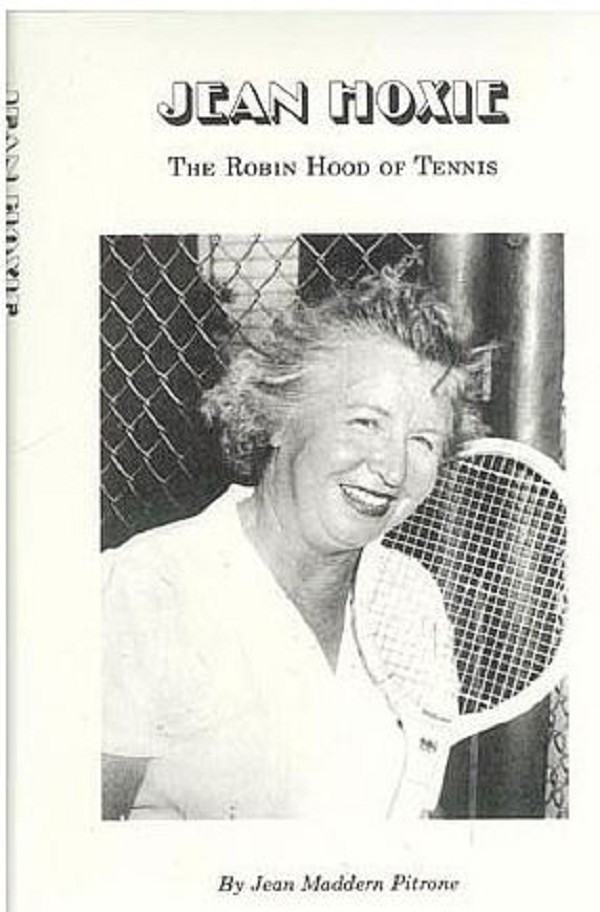 SWIMMING IN RIO: How I Nearly Drowned But Escaped Brazil in 1970
Adventures with the Northwood Tennis Team and Coach Jean Hoxie
August 11, 2016 3 Comments
By: Dave Rogers
The year is 1970.
The place Rio de Janeiro, Brazil.
I am 33-years-old, winding up a 17-day, five country trip publicizing the Northwood Institute tennis team coached by the Hamtramck legend Jean Hoxie, 75.
Besides handling the press and television in five countries my job was to shepherd the six young male tennis stars who had a proclivity to wander into dangerous situations. Like in Panama when several of the youthful athletes strayed into the demilitarized zone and nearly got shot by guards.
Getting oxygen for a young player overcome by heat in 8,000 foot high Columbia. Bailing out the meal funds of boys who had squandered their cash on llama rugs and were broke. Stuff like that.
The U.S. State Department and the Dow Chemical Company were sponsoring the goodwill tour of the Northwood tennis team, comprised mainly of former Hamtramck players, the latest of 19 straight state championship squads coached by "Miss Hoxie" as she was affectionately called.
She had come a long way from her Irish roots as farm girl Jean Raymond from Gladwin. The path to fame ran through Central Michigan Normal College, leading to an elementary teaching job in Hamtramck that was given a startling upward trajectory by a single summer class in tennis at Columbia University in New York City.
Hoxie was a publicity hound and a pal of the likes of Joe Falls, Detroit Free Press sports writer, and noted Associated Press sports editor Dave Diles. Henry Ford the Deuce was a fan and furnished her two Ford station wagons to take her players on summer trips to tournaments around Michigan and in Canada, where they usually swept the trophies.
She had tutored Prince Paul of Greece and Jackie Kennedy, among other celebrities wanting to polish their game. Among her travels, in Africa, she was pictured with an elephant holding a racket.
She had been inducted into the Michigan Sports Hall of Fame joining Tiger pitcher Goose Goslin, University of Michigan football coach Bump Elliott, famed running back Tom Harmon, hockey great Ted Lindsay, etc. Sports promoter Nick Kerbawy was the driving force behind the Hall that enshrined photos of the luminaries, including Miss Jean Hoxie, at Cobo Hall.
Hoxie had not only helped Hamtramck to win the countless high school titles, she had taken a male doubles team to a national title in Madison Square Garden in the 1920s and had a hand in the early career of "Peaches" Bartkowicz who won Wimbledon in 1968.
Hoxie was an advocate of "the wall," actually any wall that players could use to groove their ground strokes. "Peaches" reportedly hit 8,000 consecutive shots in an outdoor handball court. In the winter they hit in any open gym and one Bay City student of Hoxie's, Frank Fulton, was noted for warming up with 500 or more consecutive shots against the wall in the Bay City Central gym. He played for the U-M tennis team in the 1950s and still plays a stellar game today in California.
But I digress. After multiple adventures in Columbia, Argentina, Peru and Chile, Brazil was the last stop. The newspapers of those countries featured the visit of the Northwood team on their front pages and Miss Hoxie was interviewed on TV soon after the plane landed.
It was pretty heady stuff for everybody except Hoxie, who had visited South America several times before. She knew the world's best emeralds were in Argentina and had contacts to buy them. We met the Brazilian soccer great Pele at our first hotel in Columbia, a dump we soon abandoned for the luxurious Tequendama.
She got the older folks invited to a cocktail party at the Jockey Club in Columbia, a posh layout where we met the president's daughter whose fiance, a cadet at the air force academy, had died in a crash of a Piper Cub, the venerable trainer acquired from the U.S. Of 100 cadets, only a third had survived training to win their commissions, as the story went.
So here we are, heading out of Rio on the main road in two Nash Ambassadors with native drivers. It starts to rain, pours, the monsoon deluge overwhelming the drainage system (what there was in Rio at the time). The cars are flooded out and the drivers frantically using their handkerchiefs trying to dry out the spark plugs.
"Do something!" shouts Hoxie at me -- "What am I --Mr. Fixit?" I thought to myself.
Out into the nearly waist high surging, muddy waters go I, shouting at passing vehicles high enough to keep their engines dry. "Aeroporto, Aeroporto, Mucho Dinero" was my cry. Thinking the water may be shallower near the houses where residents were holding their doors to keep out the water, I soon found that was a bad choice.
To this day I vividly remember falling into the flood, tumbling in the water, losing my glasses. Swimming underwater, pawing my way along the bottom, I snag the glasses and surface, shake the water off them and resume my quest.
Finally, a Volkswagen minibus stops, a reluctant driver accepts the 15 dinero and loads the players and Miss Hoxie, luggage, tennis rackets, llama rugs, etc. and starts squishing up the road to the airport.
"I have to get my shoes from the car, I'll catch up," I holler naively, not fully realizing the power of the flood I would have to slog through to do so.
Putting my shoes in the pockets of my green suit, I quickly find myself unable to make any headway. After waving desperately at a bus driver I finally am allowed to come aboard. More dinero was needed but I have transportation to the aeroporta. Arriving in New York was like reaching the Promised Land.
So, Michael Phelps, you have your story about swimming in Rio and I have mine.
###
---
"The BUZZ" - Read Feedback From Readers!
rdarbee464 Says: On August 11, 2016 at 06:09 PM

Another great story by Dave. Those that give a s... Dave still hits a mean first serve.
jahr2d2 Says: On August 12, 2016 at 02:23 AM

Good timely story about Brazil & Rio. I had exchange students from Brazil, under the "Youth for Understanding Program" from Ann Arbor & Romulis that you wrote an article about for Booth News.

My daughter Heidi spent time in Rio. Our biggest surprise was even though Rio was 6,000 miles away, they are on the same time zone as Bay City.

For years I received a monthly copy of Brazil Today magazine. It is truly a beautiful country & I remember your tennis trip and you bought me a cowhide wallet from the trip.

Your friend Jim Hollerback
tennis1960 Says: On August 24, 2016 at 10:35 PM

Great read once again.....you taught me well and I know you couldn't swim anyway. Thank god you didn't drown in south america otherwise I would not know how to play and teach tennis. Thanks Dad !
---

Dave Rogers




Dave Rogers is a former editorial writer for the Bay City Times and a widely read,
respected journalist/writer in and around Bay City.
(Contact Dave Via Email at carraroe@aol.com)

More from Dave Rogers
---
Send This Story to a Friend!
Letter to the editor
Link to this Story
Printer-Friendly Story View
---
--- Advertisments ---