AUTHORITARIANISM THE ISSUE: Do We Go Back to the Middle Ages, Or Stay Free?
September 25, 2017 2 Comments
By: Dave Rogers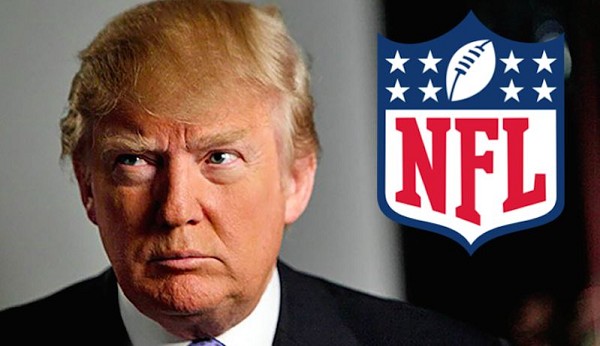 It is a hallmark of freedom that citizens can do what they want within legal limits. But no law requires standing during a musical presentation -- nor should the laws apply to any such gesture.
In monarchical France those who did not doff their hats when the King rode by were hung or beheaded.
Revolutions in France, and the United States changed all that when the people arose to reject authoritarianism in favor of democracy.
So, as this corner sees it, ordering athletes to stand during the National Anthem is akin to the executions in France, and repression in Nazi Germany or any empire for failure to doff one's hat to the King. Or for the "crime" of being Jewish, or driving while black, or speaking truth to power.
It is a hallmark of freedom that citizens can do what they want within legal limits. But no law requires standing during a musical presentation -- nor should the laws apply to any such gesture.
Obviously, this nation is comprised of people from all walks of mind. Some are strongly authoritarian, that is their right -- but that stance goes against the grain of America. There is no right for people who think like autocrats to tell everyone else what they can or cannot do. Unfortunately, that is where the political leadership of today seems to be taking us.
Of course, it is leadership in reverse to deepen the already huge philosophical divide that has risen to unthinkable heights in this country.
And we have no right to tell the authoritarians they cannot take the repressive stances as they have done in this controversy. We can, however, fight mightily to preserve our freedoms, much as the founders of the country and the Continental Army did against the British.
"Firing" journalists, or football players, for the "offense" of exercising their First Amendment rights takes us back to the thinking that prevailed in the Middle Ages.
But we must protect the right of those who stand in defense of freedom at all costs. Like John Adams who gave legal defense to British soldiers even though they had massacred Boston Patriots, setting an example for all Americans for all time.
Adams was not punished for his actions, in fact, he became one of this nation's most beloved founders. Adams put the law above his personal beliefs, a position that might have cost him dearly in those volatile days leading up to the Revolution.
Is it a coincidence that the criticism of white nationalist protesters did not measure up in any way to that leveled against the mostly black NFL players? No one can say for sure, but it is the right of any leader to take the political stance they favor. And it is the right of we the people to reject those actions by the so-called "leaders."
While we must defend even the rights of white nationalists to express their opinions, we cannot succumb to violence against them unless they break the nation's laws.
Let cooler heads prevail in this crisis. Time will heal all wounds, even those now being opened and having salt poured on them. We are a nation of laws, not of men and this, too, shall pass.###
---
"The BUZZ" - Read Feedback From Readers!
jahr2d2 Says: On September 30, 2017 at 12:57 AM

Authoritarian is not the issue. The flag represents our country and saluting it does matter. White or black, all NFL players represent the USA in our favorite sport. In the NFL a majority of the players are black and in 2017 they are not discriminated and are paid millions of dollars to represent their team and their country.Every player should be proud and consider themselves lucky to work in the greatest country in the world. Under our laws everyone is equal and should respect our flag and what it represents. Football American style is only played professionally in a few countries. Soccer is the world sport. When the national anthem is played in other counties people stand and salute their flag.

I was in Canada to see the Canadian Mounties perform their "Musical Ride" in a small town of Clinton Ontario. They sang their national anthem in English and French. All 5,000 people plus the Mounties on horseback saluted the flag of their country to show respect. We should do the same in the USA. President Trump is right, we need to make America Great Again.
sunbeamf Says: On October 02, 2017 at 11:02 AM

I agree with you, Dave. Although I stand and sing with every national anthem I feel that everyone has the right to observe as they wish. That's what makes the United States unique--its ability to accomodate all viewpoints. I would hate to think that ability would give way to those who want us to ignore the problems of our country.
The previous poster mentions that the players are being paid so shut up--the players are representing those who don't have a voice. He also praises the Canadians at the Musical Ride--well, I dare say if you attend the Military Tatoo at the Iwo Jima monument in Washington, DC, you will not see any protests either. Consider your audience at the Musical Ride. It would be better to watch the crowds at the Canadian football games and compare how many sing there.
---

Dave Rogers




Dave Rogers is a former editorial writer for the Bay City Times and a widely read,
respected journalist/writer in and around Bay City.
(Contact Dave Via Email at carraroe@aol.com)

More from Dave Rogers
---
Send This Story to a Friend!
Letter to the editor
Link to this Story
Printer-Friendly Story View
---
--- Advertisments ---