After Pearl Harbor, What Happened to Local Air Corps Flier Rush H. Willard?
Bay Cityan With Passion for Flying Had Built, Flown Plane at Age 16
December 25, 2011 1 Comments
By: Dave Rogers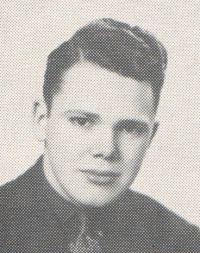 Rush Howard Willard as a graduate of Bay City Junior College in 1939.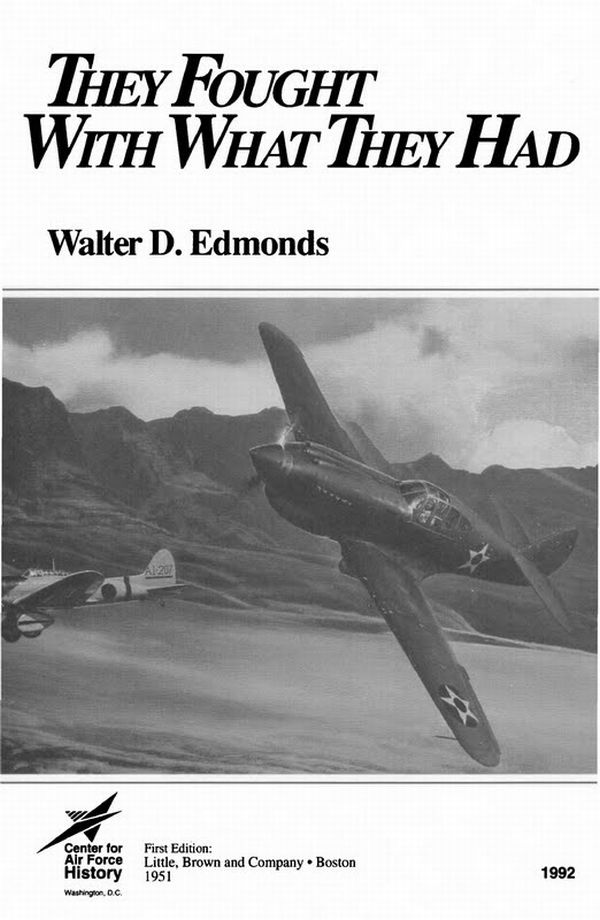 Curtiss P-40 Warhawk fighter that Lt. Willard flew in the early days of World War II before his mysterious death.
Army Air Corps Lt. Rush Howard Willard came out of Bay City with a passion for flying.
We don't know exactly how he died on 14 January 1942, but Army records indicate it was of non-battle injuries or sickness.
Willard, a 1937 graduate of Bay City Central High, is memorialized in a plaque in Trinity Episcopal Church, as noted by MyBayCity.com readers Frank Starkweather and Dr. Doug Cummings.
A good guess about Lt. Willard's fate might be as the result of an accident in a beat-up Curtiss P-40 Warhawk airplane, perhaps in the Phillipines during the early stages of the Battle of Bataan.
American forces rushed to the defense of the Phillipines right after the Japanese attack on Pearl Harbor 7 December 1941.
The Army Air Corp's aviation arm was the Far East Air Force (FEAF) of the U.S. Army Air Forces, commanded by Maj. Gen. Lewis H. Brereton. Previously the Philippine Department Air Force and Air Force USAFFE, the air force was activated on 16 November 1941 and was the largest USAAF combat air organization outside the United States.
Its primary combat power in December 1941 consisted of 91 serviceable P-40 Warhawk fighters and 34 B-17 Flying Fortress bombers, with further modern aircraft en route. Tactically the FEAF was part of the Reserve Force, so that it fell under General Douglas MacArthur's direct command.
Lt. Willard had been part of the 33rd Pursuit Group, trained by Lt. Phil Cochran, later a noted test pilot, at Mitchel Field, Long Island, New York.
In June 1941, Popular Science Magazine had written of Lt. Cochran and one of his students, Rush Howard Willard from Bay City, Mich., as "a good example of that is involved when America tries quickly to set up a strong air force."
"Rush Willard is 22," wrote the magazine. "At age 16 he was flying solo . . . he and a friend built a plane out of salvage from several wrecks. Rush would probably be graduating this June from engineering school if, he had not, in the fall of 1939, attained his greatest ambition. He was appointed a flying cadet of the U.S. Army Air Corps."
Popular Science went on to note that young Willard was so eager to get in the air that he took physical exams every six months to be sure he could pass. This was while attending Bay City Junior College to qualify for the Air Corps mental standards. He earned his way through school by leading a 12-piece orchestra.
"Out of a batch of 20 applicants, he was the only one to pass the physical exam," reported the magazine. "Out of a primary training class of 56, he was one of 30 who made the grade, and won their commissions at Kelly Field after nine months of intensive training.
"Assigned to the 33rd Pursuit Squadron, he spent the next three months in the exciting process of mastering a tactical airplane, a fast, powerful single seat Curtiss P-40.
"Willard was one of the youngsters breaking in as a pursuit flyer under the tutelage of Lt. Phil Cochran. He had read an article about Army flying in Popular Science 'and after that there wasn't anything I cared about but getting in the Air Corps."
So far military records have not yielded a clue about the cause of Willard's death, although some indications are given in a book by Walter D. Edmonds, entitled "They Fought With What They Had: The Story of the Army Air Forces in the South Pacific, 1941-1942."
The P-40 that Lt. Willard flew was the main USAAF fighter aircraft in the South West Pacific and Pacific Ocean theaters during 1941-42. In the first major battles at Pearl Harbor and in the Phillipines P-40 squadrons suffered crippling losses on the ground and in the air to Japanese fighters such as the Ki-43 Oscar and A6M Zero.
Since Willard was not killed in action, speculation might lead to a cause of death as a failure of a shot-up fighter and a fatal accident. Perhaps the archives will yield that information, which we will bring to you as it emerges. ###
---
"The BUZZ" - Read Feedback From Readers!
Geraldine42 Says: On December 29, 2011 at 11:19 AM

Rush Willard- after training in San Antonio he was featured in Popular Science Magazine as a typical Air cadet graduating to become a 2nd Lt. He became a PR representative for the Army Air Force after this traveling around the country giving speeches until he asked to be returned to active duty. AS a member of the 33rd squadron he was in July 1941 sent as Sqadron leader to Iceland where a Submarine surfaced in the Bay and Rush had the unique experience of relieving the German Captain of his sidearm, a Lugar, which he kept as a souvenier. A medical emergency sent him to Walter Reed Hospital after which he spent some time in Bay City recuperating. He was still "grounded" on January 15, 1942 when he left Gunther Field in Montgomery Alabama with a Lt. Fanin at the controld on his way to Washington, D.C. when they crashed in the Atlantic Ocean. Rush's brother Dean was also a Pilot and died on his first mission over Germany in 1945.
---

Dave Rogers




Dave Rogers is a former editorial writer for the Bay City Times and a widely read,
respected journalist/writer in and around Bay City.
(Contact Dave Via Email at carraroe@aol.com)

More from Dave Rogers
---
Send This Story to a Friend!
Letter to the editor
Link to this Story
Printer-Friendly Story View
---
--- Advertisments ---