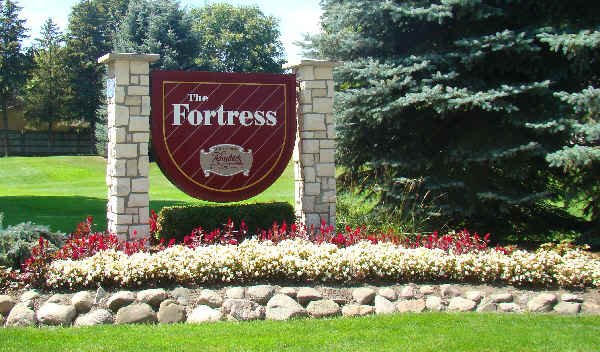 Frankenmuth Chamber of Commerce Golf Outing in Pictures!
Golf Cart Decorating Contest Was a Smashing Success!
August 28, 2008 1 Comments
By: MyBayCity Staff
The Annual Frankenmuth Chamber of Commerce Golf Outing was held last week at The Fortress Golf Course. A beautiful day for a wonderful event that many area businesses participated in.
MyFrankenmuth.com along with MyTriCityNews.com is a new publication to the Frankenmuth area and would like to take this time to introduce ourselves to the Frankenmuth business community!
We have many advertising and sponsorship opportunities currently available while building this resource, which we hope you will find is a wealth of information in and around your community. We are still looking for businesses that would be interested in sponsoring Sports, History & Politics, Entertainment, Karen's Korners, Business News and more!
Call Sales & Marketing Director, O.J. Cunningham for details and information on how your business can get involved in the growth of MyFrankenmuth.com and enjoy the beginning of Frankenmuth's brand new "Happy News"!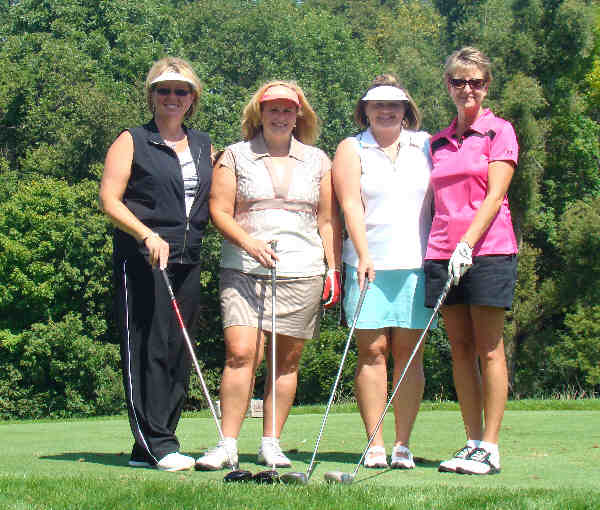 Pictured (L/R): Annie Rummel (Rummel Studios), Tracy Zehnder (Zehnder & Associates), Kristen Parks and Nancy Honold (Frankenmuth Mutual Insurance)
(MyBayCity Photo)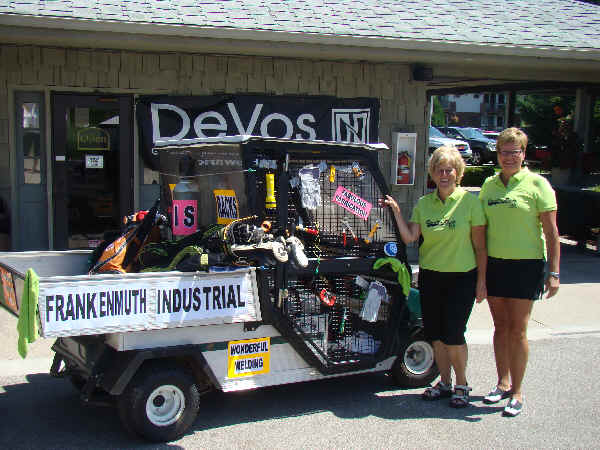 Michelle Anscomb and Robin Hamme participate in the popular Golf Cart Decorating Competition and represent Frankenmuth Industrial (Quality Racks & Fabricating)! These ladies definitely showcased a good time and unique entry in the competition!
(MyBayCity Photo by Julie Munger-McCallum)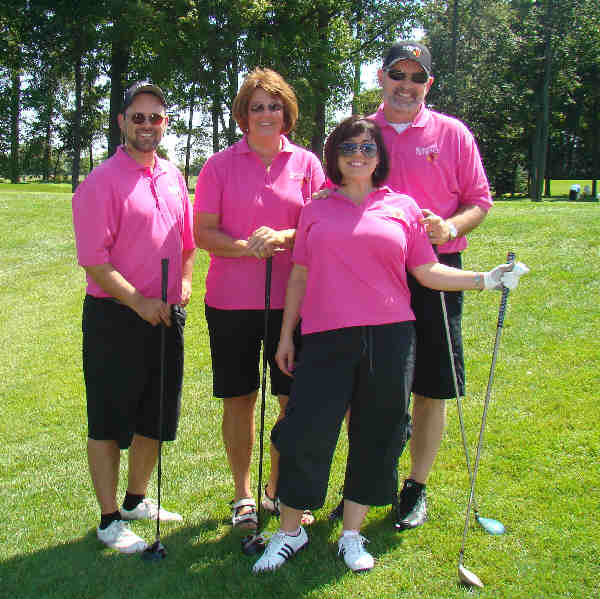 "Team Pinky": Eric Malmo, Marie Althaus, Becky and Bob Allison are looking for "Happy Days" and "Tuscadero" Tenderloin...
(MyBayCity Photo)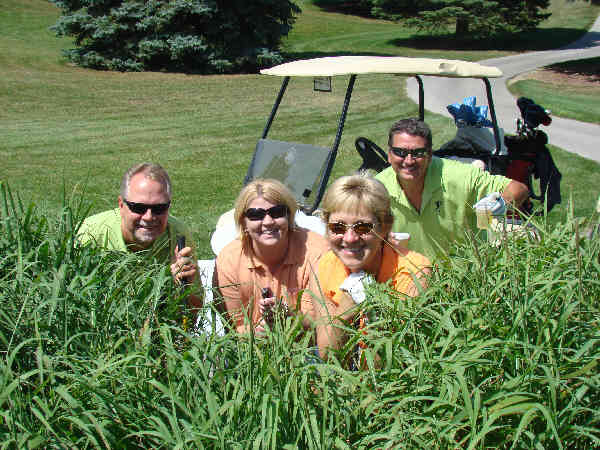 Frankenmuth Credit Union employees lay "in waiting" for their opponent. Pictured is Mike Fassezke, Noelle Conzelmann, Rich Reif and Ruthie Elbers! "Good Sports"!
(MyBayCity Photo)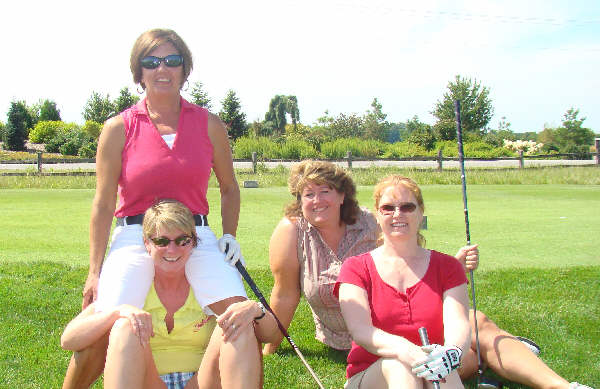 Frankenmuth Civic Events Council members Kim Hervert, Juli Burns, Gena Harken and Sue Jarlock take a break from the heat and hard play of the day to pose for MyFrankenmuth cameras!
(MyBayCity Photo by Julie Munger-McCallum)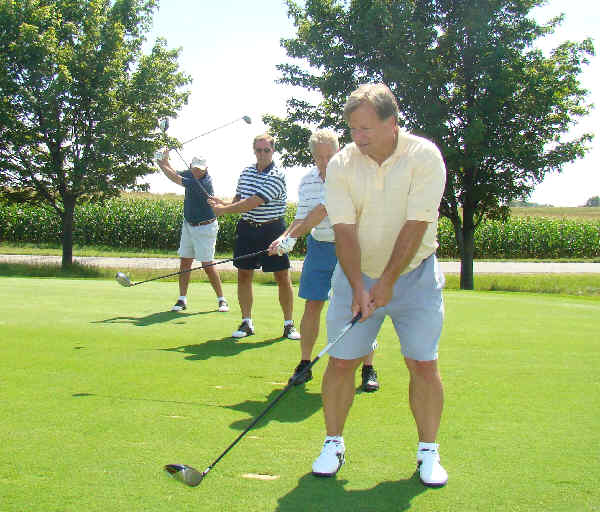 "This sure is a tight course," says Greg Dowis, General Manager for Muehlenbeck Distributing. Pictured from front to back is Greg Dowis, Rick Mackinnon, Lyle Davis and Rick Vanderweele
(MyBayCity Photo)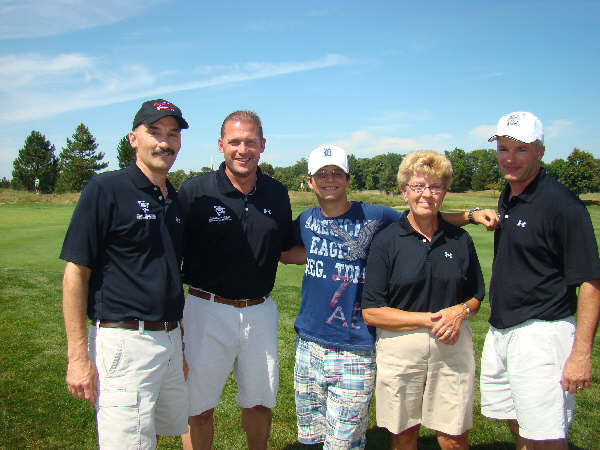 Grasel Graphics Screen Printing & Embroidery team Bob Grasel, Steve Grasel, Sharon Huber and Tony Grasel pose with Gunzenhausen exchange student, Dominic Braun (middle) who was volunteering for the Frankenmuth Chamber of Commerce.
(MyBayCity Photo by Julie Munger-McCallum)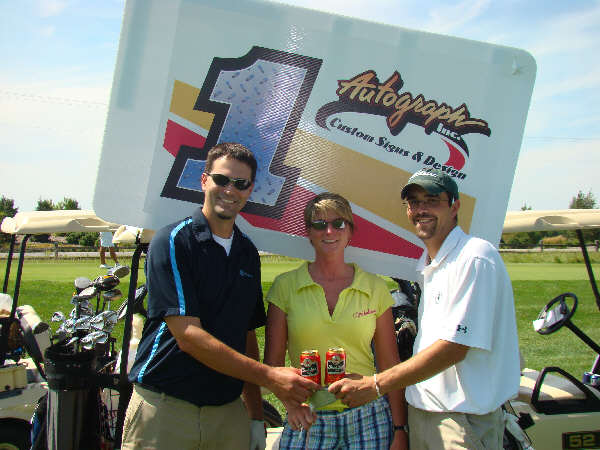 Autograph Inc., who has been designing for the Buick Open, Z-93 and more for the past 9 years was present and decorated to the "max" representing the World Expo of Beer! Pictured is Matt Terburgh, Juli Burns and Steve Pickelmann.
(MyBayCity Photo)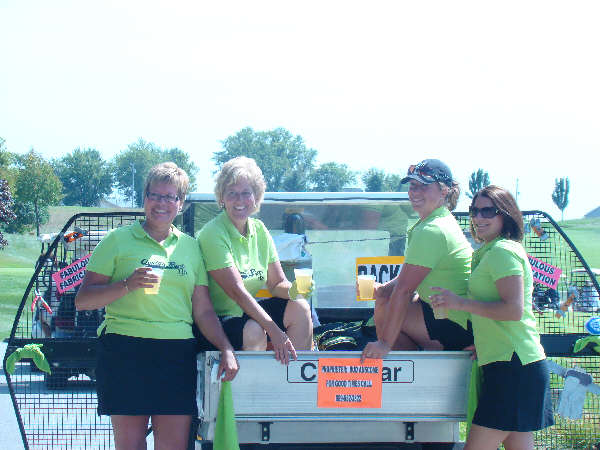 The entire Frankenmuth Industrial gang show off their "fabulous Fabric" while "re-fueling"!
(MyBayCity Photo by Julie Munger-McCallum)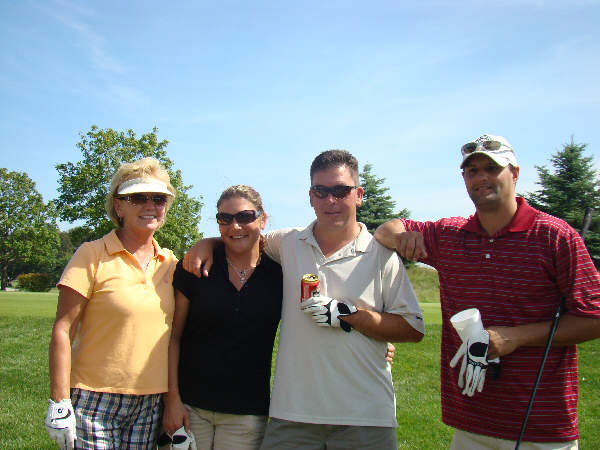 "All In The Family" ... almost, represents this team! Pictured is Judy Vanderhar, Traci Vanderhar, Pete Vanderhar and Mark Johnston
(MyBayCity Photo)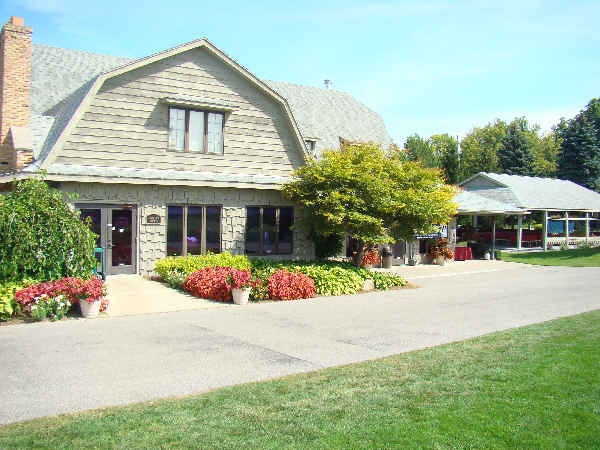 A fabulous day was had by all participants at this wonderful annual event! Thank you Frankenmuth Chamber of Commerce and Convention & Visitors Bureau! See you next year!
(MyBayCity Photo by Julie Munger-McCallum)
We welcome "Newsworthy" content during the growth of this informative adventure! Feel free to send story ideas, business news and more to OJ@MyBayCity.com!
Below are just a few examples of MyFrankenmuth.com coverage:
EXCLUSIVE ONSITE COVERAGE:
MyTriCityNews' Wally Bronner Funeral Coverage
EVENTS:
Bringin' Back The 80's Festival
Zehnder's SnowFest!
Bavarian Festival!
Frankenmuth Wein & Stein Fest!
BUSINESS NEWS:
A Mini Water Vacation Awaits!
Frankenmuth's Farmers Market
The Original Frankenmuth Cigar!
A Pictorial History of Frankenmuth Business
SPORTS:
Garber Dukes Face Birch Run This Friday After Loss to Frankenmuth, 17-7
Frankenmuths Own Rising Star!
Frankenmuth Scoring Machine Too Much For John Glenn Bobcats!
Frankenmuth's Bradford is Unstoppable!
OTHER:
Previous Business & Event Coverage In And Around Frankenmuth
For Information On How Your Business Or Event Can Be Featured, Call Sales & Marketing Director, O.J. Cunningham At ((989) 892-8501 Or Email OJ@MyBayCity.com TODAY!
---
---
---
Send This Story to a Friend!
Letter to the editor
Link to this Story
Printer-Friendly Story View
---
--- Advertisments ---