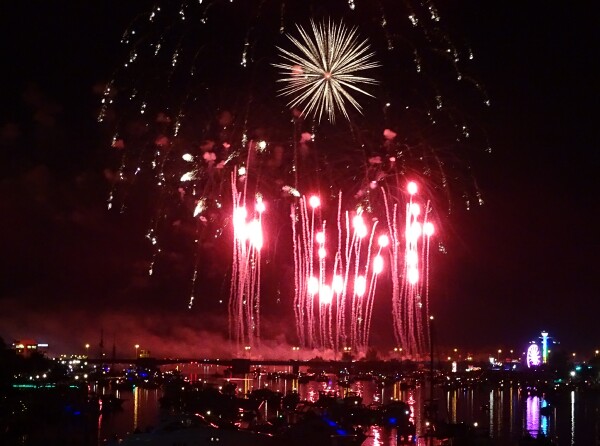 Fireworks Dazzle Spectators In Downtown Bay City
July 2, 2016
By: Stephen Kent
Kids were putting their hands over their ears, adults were dazzled, and everyone was cheering. The Bay City Fireworks Festival hit another high point as the river came alive with the lights and booms of a fantastic display.
In a recent Second Saturday presentation at the Bay County Historic Museum, Festival founder Terry Watson gave some of the histories of the festival, which has been going on for many years. In the early days, Terry got the job of coordinating the show almost by accident. It started as just a typical fireworks show and was run by local police officers. Over the years it grew... and Grew, AND GREW!
Today that little fireworks show has grown into a full-fledged, three-day festival and extravaganza... with a budget to match. Terry told of his many "stunts" to raise money for those early shows. He sat on top of buildings and almost froze to death spending all night in the middle of the river in the middle of winter.
This year the show was three days, as it's been in recent years. Thursday and Friday nights were short... about the size of what many communities call their "big" show. Saturday saw the main event.
This year the big show was a little shorter, but that was fine because they blew off as many, or more, shells in the time. Most folks were appreciative because it was a non-stop finale. There was hardly a pause and the sky was filled. When the real finale came, it was amazing... and really loud!
As always, MyBayCity was on hand to take some pictures. Enjoy the show again and send a link to this article to your friends who were not able to make the show.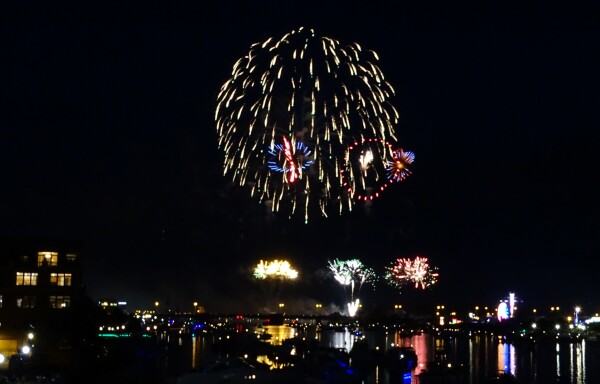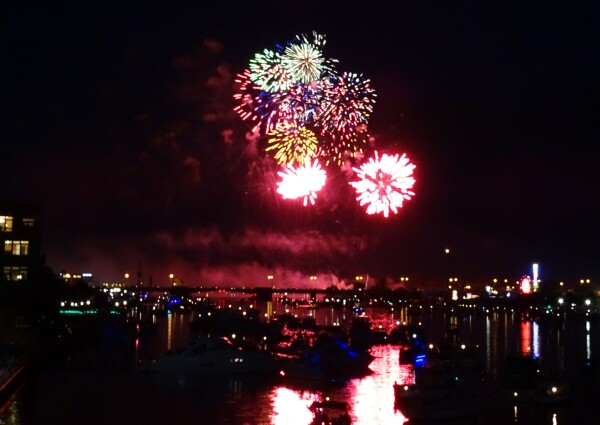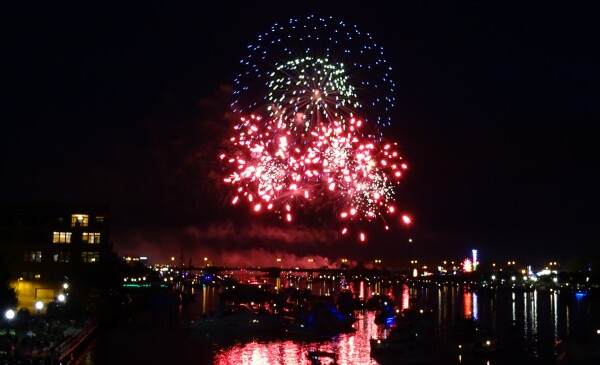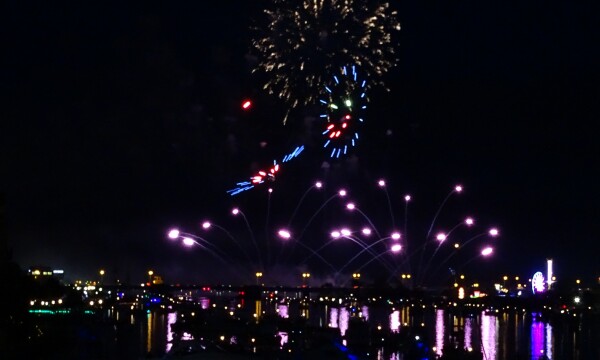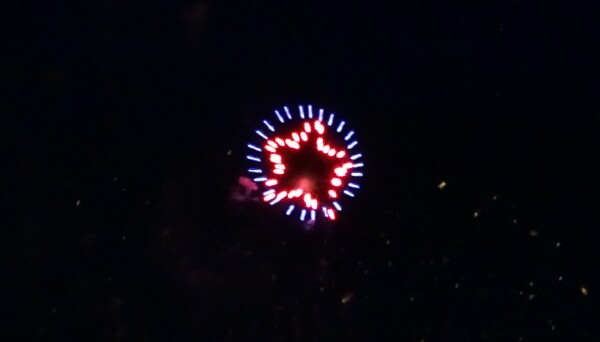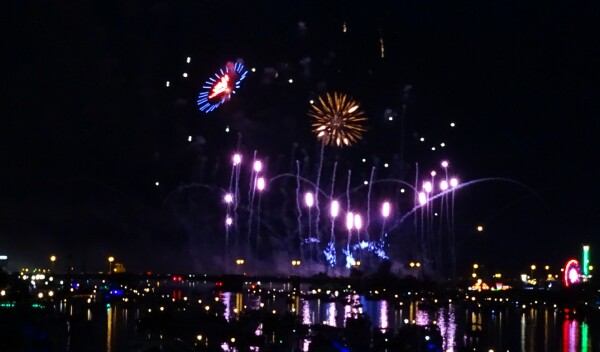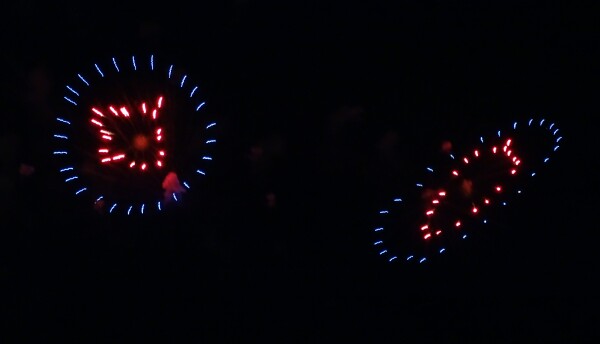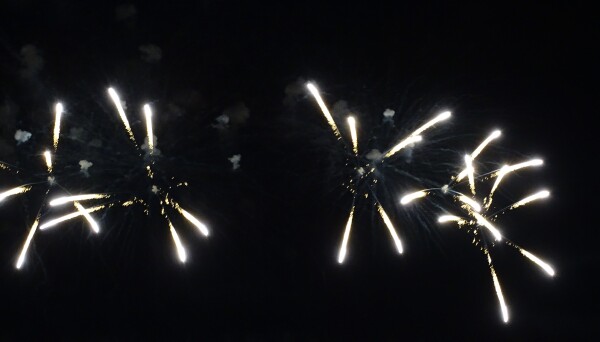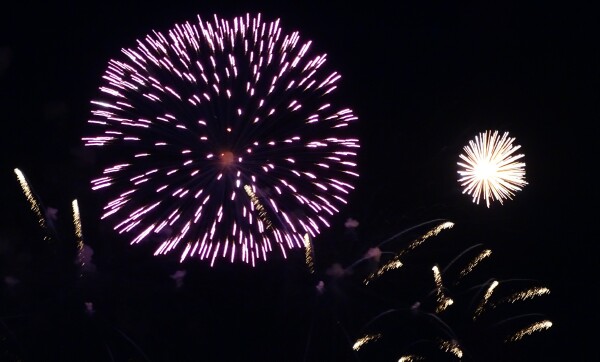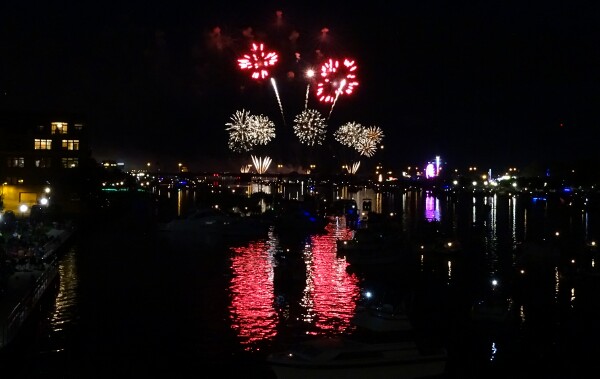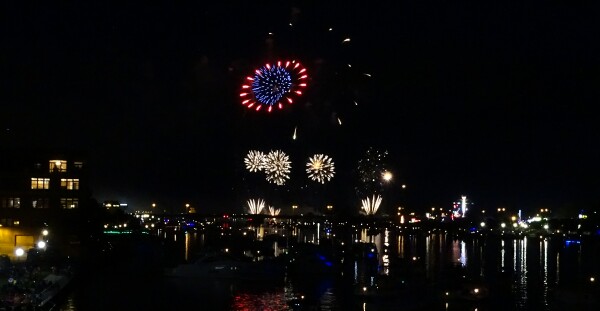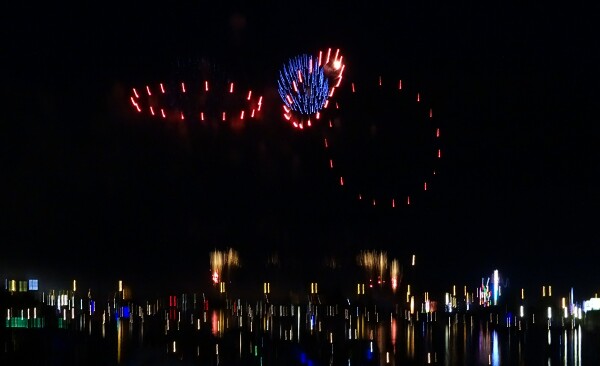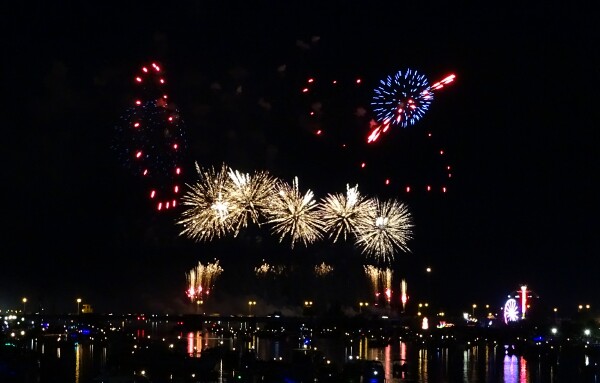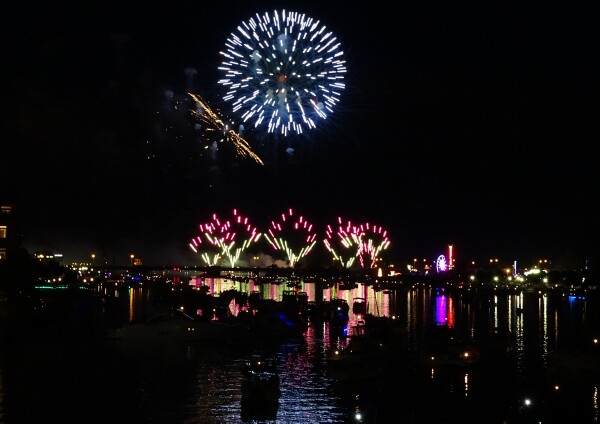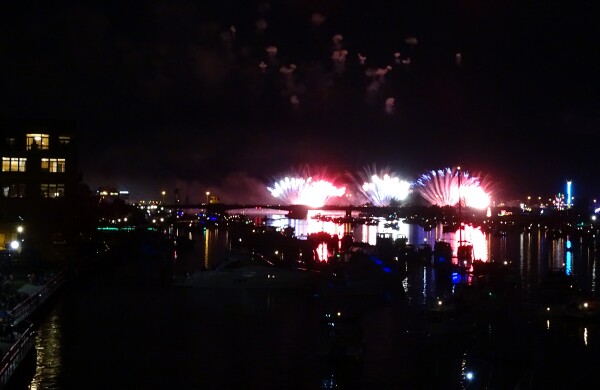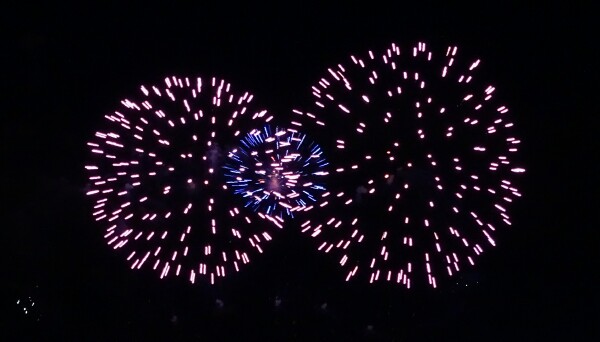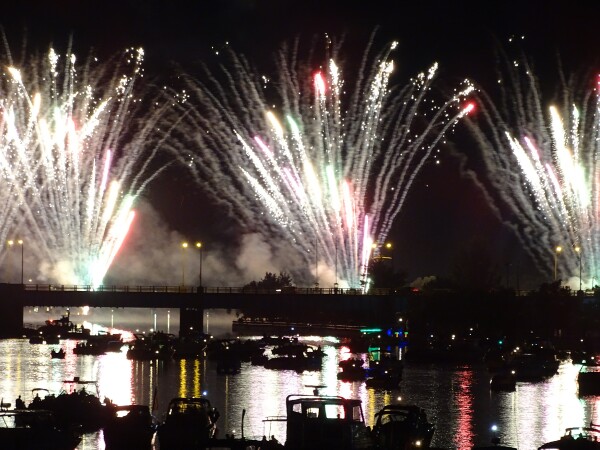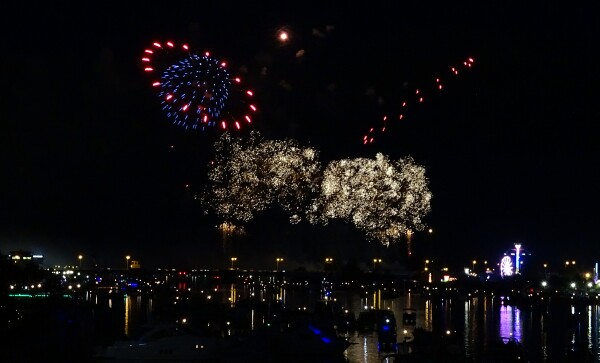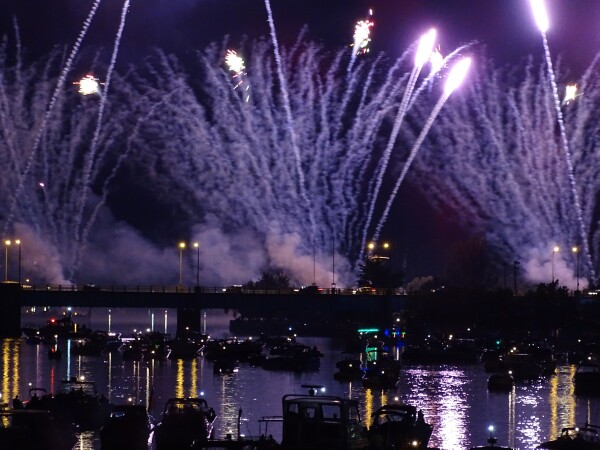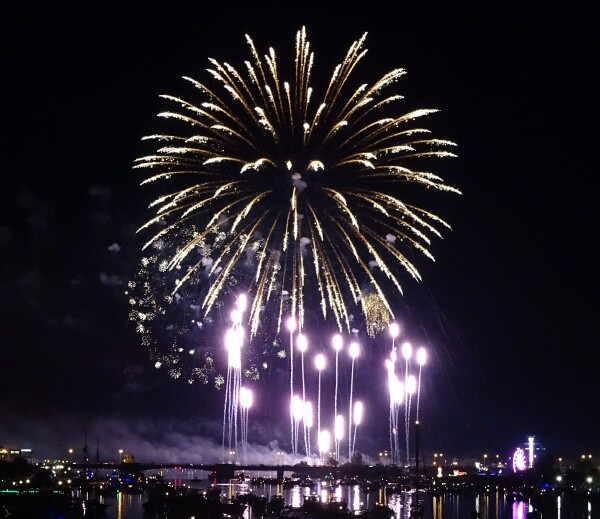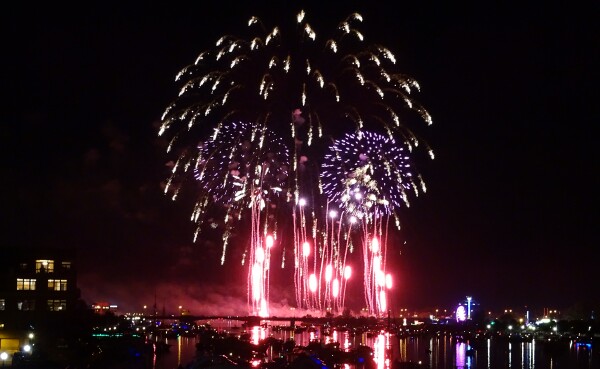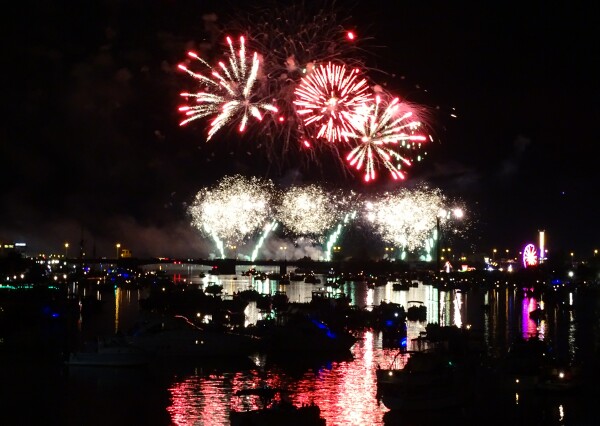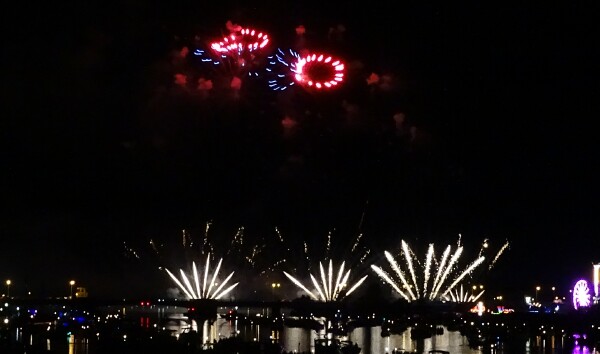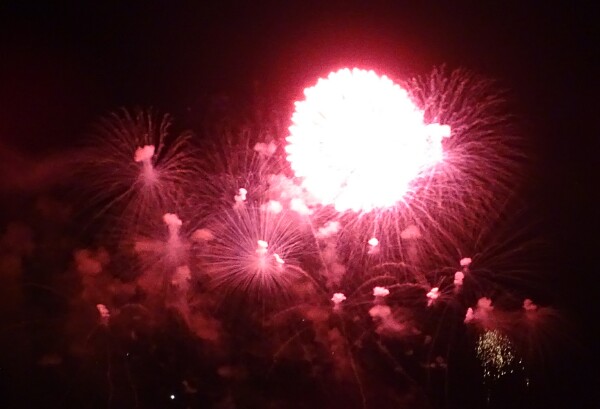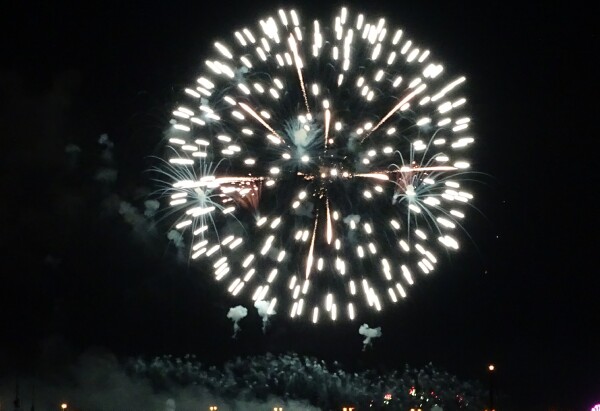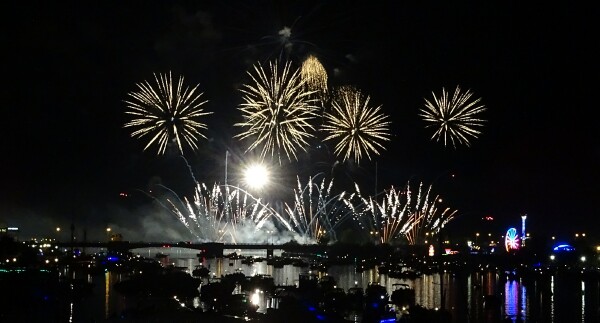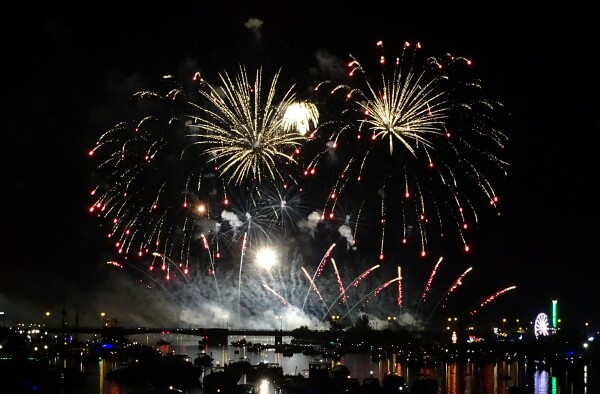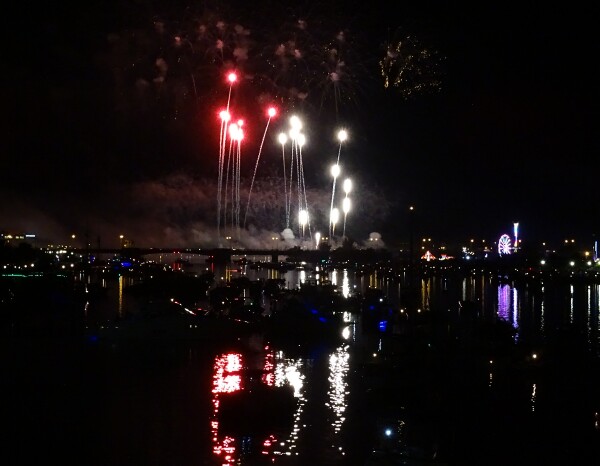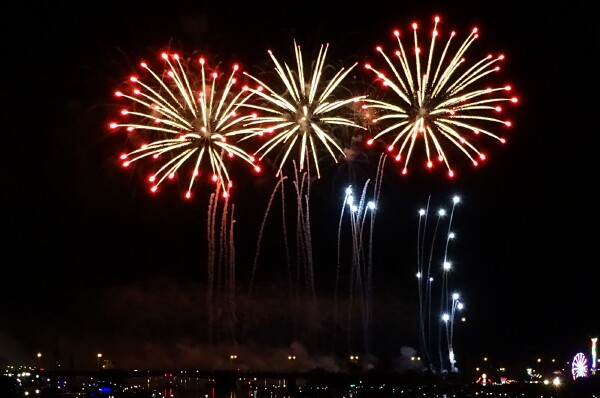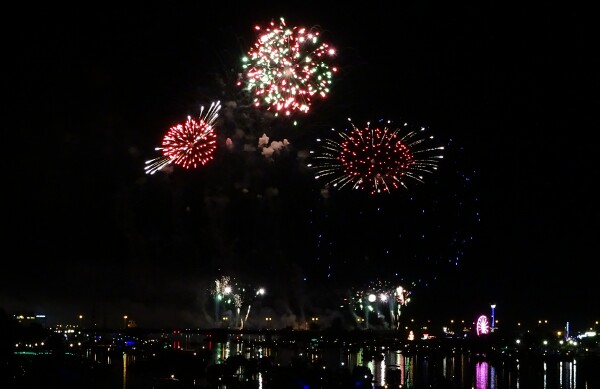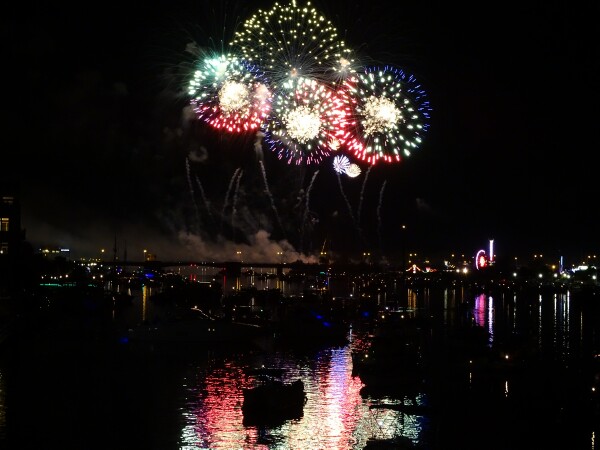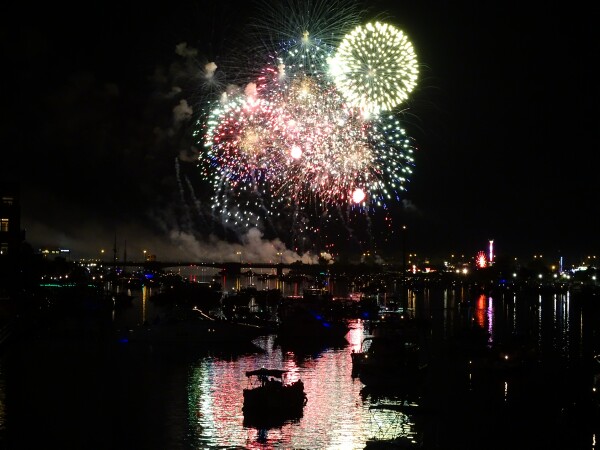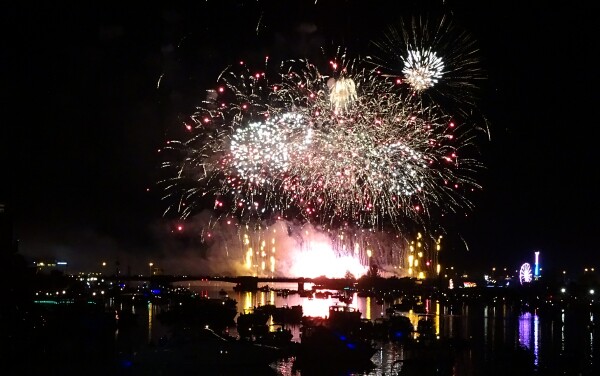 INSTAGRAM VIDEO REQUIRES THE LATEST VERSION BROWSERS
---
Fireworks
July 2015 Kicks Off With First Of Three Nights Of FIREWORKS
More 2014 Bay City Fireworks Photos!
Bay City Fireworks Festival 2014 - Faces and Fun
Bay City Fireworks Festival Schedule 2014
2013 Fireworks - Three Nights of BOOM!
50,000 Shells In 50 Minutes - Bay City 50th Year Fireworks
Patriotic Music to Kick Off Bay City 2012 Fireworks Festival
2011 Bay City Saturday Fireworks - A Pictorial Event
By: John Keuvelaar
2011 Bay City Fireworks Finale Video
By: Julie McCallum
First of Three Nights of Fireworks - 2011
By: Steve Kent
Bay City Fireworks Finale 2010
By: Julie McCallum
Afternoon BEFORE The Fireworks Just As Much Fun - 2010
By: Steve Kent
Fireworks Spectacle In Bay City - 2010
By: Steve Kent
Local Fireworks Tradition Is Fueled by Volunteer Efforts
2009 Fireworks video by Andy Rogers
2009 Fireworks Spectacular! with video
Annual Fourth of July Fireworks Better Than Ever - 2009
Bay City Celebrates The Fourth, 2008
Bay City Fireworks Weekend In Pictures! 2008
Bay City Fireworks Spectacular Kicks Off Fourth 2007
Bay City Blast Off With Annual Fireworks Spectacular 2007
Blowing Stuff Up. What Could Be More Fun? Bay City's Polish Pyros Light Up Shows All Summer Long 2006
Bay City 4th Photos 2006
Bay City's Fourth - More Than Just Fireworks 2005
40 Years of Bay City Fireworks Festivals 2004
Terry Watson's Most Intrepid Fireworks Fundraiser Almost Cost His Life 2004
Bay City Celebrates the Fourth! 2003